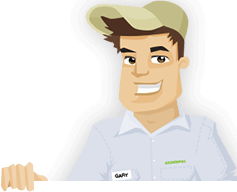 Needing your Lawn Cut?
Get Competitive pricing without the hassle
Book lawn mowing by a pro in Parkland
Order lawn mowing now without calling around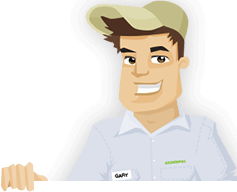 Needing your Lawn Cut?
Get Competitive pricing without the hassle
Book lawn mowing by a pro in Parkland
Order lawn mowing now without calling around
Local lawn mowing services in Parkland Florida
compete for your lawn

Here are Best Lawn Care Services in Parkland, FL as of Sep, 2019
Here are a few 5 Star Ratings from GreenPal users
Jermaine Alimayu
Lawn Service in Parkland FL
I just wanted to say thank you for putting some sort of system in place to combat scamming. Take it from me, it doesn't take much for someone to pose as a lawn mowing service in Parkland, only to show up and either take the money without doing the work, doing a terrible job, or simply robbing the home. Thankfully, I haven't had my home robbed, but I have heard plenty of stories. I have had my money taken though. Once I hired a cheap lawn mower in Parkland, Fl to come out to my home while I was at work, and the jerk showed up and took the money, left my home exactly like he found it. Truthfully I couldn't think of a better way to combat that before GreenPal came along, so you guys really need to know that you have done a lot for us, especially those of us in Parkland around Terramar Park.
Van Garcia
Yard Cutting in Parkland FL
I cannot tell you guys enough how much GreenPal has helped my leasing business. For years before we have had to be on top of our game regarding hiring contractors wherever we lease condos and all that. It required so many moving parts including having someone in the area to go out and make sure the lawns were getting cut. We don't run spy networks, and as far as we knew our watchmen were lying about going at all. We jumped onto GreenPal right away when we heard about it and haven't looked back. We schedule lawn mowing appointments with the best yard maintenance companies in Parkland, Fl like nothing. it takes us hardly more than ten minutes. Totally worth it if you are in my line of business, and it helps so much that we are in a great area like Pine Trails Park. A lot of our renters compliment us on the cleanliness of our condos and rental homes, so we have to at least give a little credit to the company who has helped us get there. Thank you guys!
Larry Mohan
Lawn Mowing in Parkland FL
As a father who takes his lawn mowing seriously, GreenPal is a must. I take a lot of pride in my home, especially on the outside since that is what most people see when they drive through. That, and unless I am doing my workout in the garage, my muscular bod, but that is beside the point. I hired out on GreenPal first this past spring because I needed help fertilizing my grass for summer. I have been getting pretty mediocre results in the past few years, and I am always fighting the sun in the summer to keep my grass healthy. So I did some research, and when I found out about GreenPal I thought I could get some help, especially for the prices you all offer! Best decision I made, because the landscaping company in Parkland, Fl I hired walked me through the best way to fertilize right before the good growing season comes in. Totally worth it, and I kept that man for the season to help me whenever I wasn't home. My grass looks great, and all of Heron Heights is jealous of my lawn! At least I pretend they are.
Laura Fair
Lawn Cutting in Parkland FL
We are so grateful for GreenPal! I signed up to the website because my husband has been complaining about how bad our yard is getting. He can't strain himself too much anymore, but he used to take care of the yard for us. So seeing the yard slowly turning into a jungle really gets to him. well, one day I surprised him while we were at temple at Kol Tikvah, I hired a local lawn mowing service in Parkland, Fl to take care of our yard as if we were the king and queen of England. He hedged our bushes, cleaned up the vines growing up our columns, and cut the grass. When we got back my husband was so shocked he didn't think it was our house! Needless to say we kept hiring that lawn care company in Parkland and still do to this day, if only just for a little cleaning up here and there. We absolutely love him for it! And my husband is happy, which is just as great a bonus!
Not in Parkland, FL?
Here are GreenPal's lawn service areas
Lawn Mowing Cost Calculator
Find out the average cost for Lawn Care Services In Parkland FL
This message goes out to everyone who has had a hard time contracting lawn mowing services in Parkland, Fl: the struggle has been taken care of! No longer will you have to hunt down landscaping companies in Parkland begging for a quote, fumbling around trying to remember the square footage of your yard, and repeating the process for the next company. No longer will you stress about the cheap lawn mower in Parkland, Florida you found on Craigslist and whether or not he will rob your house (which happens by the way).
With GreenPal's online contracting, all those problems are wiped away without a trace. On our website, you will be able to meet, get quotes from, and message the very best in lawn care in Parkland, Florida. We know how hard it can be tracking down a reliable landscaping company in Parkland. But with GreenPal, not only is that taken care of, but lawn mowing companies will actually be reaching out to YOU. That's right. When you create your profile with us and schedule a day for a lawn mowing or other lawn care service, we alert companies within your area, from Heron Bay to Hillsboro Pines, and let them know you are looking for a lawn mowing.
How can we be so sure that every landscaping maintenance company in Parkland, Fl on our website is legit? Well, that is because we put every independent lawn mower and full-scale landscaping company in Parkland through the ringer to make sure they are who they say they are.
By interviewing each company that wants to be on GreenPal, we can get a good feel for who they are as a lawn care company. By talking to them about their business, past clients, and repeat business we can get a grasp on their customer services and how well they are respected in the community. If a company doesn't have much repeat business, it tells us they may not be great at communication or are not too great at their job. On the other hand, if a company has had a handful of customers that have hired them year after year, we can be sure that they are one of the best lawn mowing companies in Parkland, Fl.
That isn't the only thing we do to vet yard maintenance companies in Parkland. Other than checking for their integrity, we also inspect their equipment. Especially in the lawn care industry, it is important to take care of your tools. After all, a lawn mower is only as good as his machine. And if a lawn mower presents to us his "tool shed" that includes a rusted old gas mower and nothing else, chances are he won't be fit to handle your lawn. At least, not in the way we expect our lawn care services in Parkland to do so.
We do this to protect your identity, family, and home. We could not even think about inviting a shady business to our website, let alone convince you to hire them for cheap and be swindled soon after. That doesn't sit well with us at all, and we do not hesitate to suspend a lawn care service in Parkland for anything other than transparent business practices.
Signing up for GreenPal takes hardly more than a few minutes and can be done anywhere you desire. In fact, signing up for GreenPal takes so little time, you could finish the process before the next episode of your show loads. When you sign up, we ask for a few simple points of information that doesn't include your credit card. All we need to begin hunting down the best quotes from your area is an email and your physical address. Using Google Maps, we can determine an estimate on what it would cost to mow your lawn. When we have that estimate, we alert all the landscaping professionals and affordable lawn mowers in Parkland, who can begin bidding for your appointment.
This is the way we believe lawn care should be! As long as we can bring to you the best options for lawn mowing and lawn care in Parkland, we have done our job. Now, it's up to you to choose the best option for your home!
About Parkland Florida
Parkland is a city in Florida, United States.
Parkland, Florida is an inland city in the Miami-Fort-Lauderdale metropolitan area. Unlike its surrounding cities like Heron Bay, Parkland has tried for a long time now to refrain from overdeveloping their natural land. In fact, the name Parkland refers to their sprawling wide areas of green that its developers hoped would stay there. Besides putting a lot of effort into the kinds of housing available in Parkland, developers wished for the area to be a land of parks for citizens to enjoy.
This ideology stuck through with the city for an impressively long time. It wasn't until the late twentieth century, up until the last decade, where Parkland didn't even have traffic lights. This changed once Parkland Isles and Heron Bay neighborhoods started going into development, as the modest population now could not afford a jump in numbers like this without modernizing their city transportation.
Compared to the surrounding areas, Parkland has a modest population of 24,000. Since the 2010 census, that population number increased a stunning seventy-three percent, compared to Broward County and the whole state of Florida's rise in population, seven and seventeen percent increase respectively. In one of the stranger statistics for Parkland, of the 24,000 people that lived there, there existed only 8,292 households. Of those just under 9,000 households, 7.4% of those were vacant. This most likely means that the average household held at least three people in it.
As far as income goes, Parkland holds a reputable $277,072 median income for a household. The average house value in Parkland was $973,000. Males made almost $20,000 more in 2010, a $103,000 to a $82,000. However, despite the gap between these two numbers, the per capita income for the city of Parkland reached $41,896. Parkland boasts a low poverty percentage, only .4% of the population was below the poverty line.
Tired of unreliable lawn services?
So are we... See how it works
Recent lawns mowed in Parkland, FL
by GreenPal's community of lawn care pros
Save Time, Save Money,
Book a great local lawn service now with GreenPal.