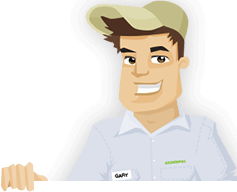 Needing your Lawn Cut?
Get Competitive pricing without the hassle
Book lawn mowing by a pro in Providence
Order lawn mowing now without calling around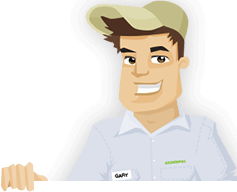 Needing your Lawn Cut?
Get Competitive pricing without the hassle
Book lawn mowing by a pro in Providence
Order lawn mowing now without calling around
Local lawn mowing services in Providence Rhode Island
compete for your lawn

Here are Best Lawn Care Services in Providence, RI as of Sep, 2019
Here are a few 5 Star Ratings from GreenPal users
Pat Aldridge
Yard Cutting in Providence RI
There are a lot of things to care for in a lawn. Even in the Providence, RI climate where the grass cutting season is shorter, there is too much for one man to handle. I tried to do it for years on my own, but when I finally gave in, I was able to find lawn care bids on GreenPal! There is no shortage of businesses which provide lawn care near me, and it's hard to parce out the best. Fortunately, GreenPal's review system makes it so much easier, and my weekend retreats to The Strand Ballroom!
Tracy Gorden
Lawn Care in Providence RI
I love Providence, RI, but I didn't always love my lawn. So when my last lawn care guy quit on me, I searched out a solution on Google. When I searched I was overwhelmed with companies to call. But I saw that GreenPal would provide lawn care bids from many lawn care providers near me. I gave it a shot. Within a few hours I had multiple bids. Two days later my lawn was mowed. Three days later I was golfing at Button Hole Golf Course. I can not recommend this app enough!
Steven Hornsworth
Lawn Cut in Providence RI
From spring til' autumn, I need great lawn care for my Rhode Island home. I havd my son on the lawn for years. He would mow the lawn, edge and even trim the hedges. But as we all know they grow up one day, and move on to bigger things. His move to Johnson and Wales University took away the best lawn care provider I ever had. So I searched out lawn care bids near me. I found that I could get reliable lawn care through GreenPal! And I am glad I tried it out. This app is amazing.
Janice Humprey
Lawn Cut in Providence RI
Throughout Providence Rhode Island there are so many amazing lawns, but I never felt as if my met the calling. I was desperate for a reliable lawn care provider near me. So I did what we do in the modern age, and I searched on Google. When I looked up lawn care near me, I found this app called GreenPal. I was skeptical, but gave it a try. Within 24 hours my lawn was cut, and my weekly service has come on time for months now. Simply put. It works great. As a Teacher at Brown University, it takes all of the time I have for work. I am thankful for the folks at GreenPal for this great opportunity.
Not in Providence, RI?
Here are GreenPal's lawn service areas
Lawn Mowing Cost Calculator
Find out the average cost for Lawn Care Services In Providence RI
Lets Face it, finding reliable lawn care is difficult. Between scheduling and no show time after time, it can be a real pain to keep up with your lawn maintenance needs. We have a solution.
Welcome to your GreenPal's page for Providence, RI Find just a few of the top rated lawnmowers in Tucson. Landscaping and lawn maintenance companies are now available for hire at any point in time.
Once you sign up for GreenPal, you can meet, message, and coordinate prices for all your lawn care service needs. From basic yard mowing to tree removal, pruning, edging, and even total landscape renovation, GreenPal can help you find the company which suits your needs. We know how hard it can be to track down a good lawn care company, so we've done the hard work of finding the best in the industry to make your life easier.
We hyper-localize our city pages because most of our customers are homeowners just like you. This page will connect you with cheap and reliable lawnmowers and landscapers in Providence Rhode Island.
You may have been asking yourself, with all the lawn care issues in your neighborhood, how do I find a good landscaper without getting ripped off. We have a strict vetting system that is in place to combat exactly that. In addition to the standard business credit checks, and basic company information, we interview each and every landscaping maintenance company to ensure they are legitimate. This means we check their equipment and interview the past clients. We have found that this information tells us a lot about the yard mowing business and how the services could be improved. Additionally, we also require contractors to submit pictures of previous jobs.
Companies that apply for our site, meet heavy requirements. We turn away and lawn care companies which have inadequate equipment to service our professional level, that is why we do our strict vetting process. We ensure that only the best landscapers will be available through our site.
We go through all of this to protect those that use our service from those of been more harm than good. The lawn care business is tricky, and it can be discomforting to make strangers from Craigslist and give them your personal address. This is the kind of information you don't want in the wrong hands, and using our site prevents you from giving your information to complete strangers.
If you do not want your information falling into the wrong hands, are tired of poor lawn care service, or just want someone to show up on time for once, we are here for you. Don't stress out any longer, will go through the difficult process of finding a good lawn care company. We have made everything simpler, so that you can focus on other things in your life.­
Signing up takes as little as five minutes, and after we have your information we will start connecting you with local lawnmowers in Pensacola, Florida . Once we have determined a fair price for cutting your grass, companies can contact you and offer their best price. It is really that easy and the next morning you have several options in you inbox. Welcome to the future lawn care, welcome to GreenPal.
Providence, the largest city in the state of Rhode Island as well as the fifth-largest city in the entire Midwestern United States. Providence is the seat of the county. The city is on Lake Michigan's western shore. It has been ranked by its estimated population in 2014, Providence was the 31st largest city in the United States. With Milwaukees estimated population in 2017 being 595,351. The city is the main cultural as well as the economic center of the Providence metropolitan area. The population of this metropolitan had a population of 2,043,904 according to the 2014 census estimate. Providence is the third-most densely populated metropolitan area in the Midwest, surpassed only by Chicago and Detroit, respectively. Providence is considered a Gamma global city and it is categorized by the Globalization and World Cities Research Network. The regional GDP of the are being over $105 billion.
Among the first Europeans to pass through the area were the French Catholic Jesuit missionaries> These missionaries were ministering to Native Americans, as well as the fur traders. By the year 1818, the French Canadian explorer Solomon Juneau had settled in the area. Then in the year 1846, Juneau's town became combined with two of the neighboring towns. This incorporated city was then called Providence. Soon after large numbers of German immigrants began to arrive during the late 1840s, after the German revolutions. A revolution the Germans had with Poles as well as other eastern European immigrants who began arriving in the following decades. The city of Providence is known for its brewing traditions, begun with the German immigrants.
It was in the early 21st century that the city began undergoing its largest construction boom since the 1960s. Many new additions have been made to the city in the past two decades. These include the Providence Riverwalk, the Rhode Island Center, Miller Park, expansions to the Providence Art Museum, Providence Repertory Theater, and Pier Rhode Island.
About Providence Rhode Island
Providence is a city in Rhode Island, United States.
The city of Providence Rhode Island is the capital as well as the most populous city of the U.S. state of Rhode Island and is one of the oldest cities in the United States. Founded in 1636 by Roger Williams, Providence has continued to grow from its origins. The founder, a Reformed Baptist theologian and religious exile from the Massachusetts Bay Colony, named the area in honor of "God's merciful Providence". This name he believed was responsible for revealing such the haven of Providence to him and his followers. The city itself is situated at the mouth of the Providence River, which meets at the head of Narragansett Bay.
The city was among the first cities in the countries to industrialize. That lead to the city being noted for its textile manufacturing as well as subsequent machine tool, silverware, and jewelry making industries. Currently, Providence, RI is home to eight excellent hospitals and seven higher learning institutions.
These focal points have shifted the city's economy into service industries. To this day this city still retains some manufacturing activity.
This Rhode Island city quickly grew into one of the original Thirteen Colonies. With the leadership of Williams who was compelled to leave Massachusetts Bay Colony. Williams wished to leave Providence, due to his differing religious views. This changing landscape lead he and others established Providence Plantations.
It was this very settlement that merged with other in the surrounding area to become the Colony of Rhode Island as well as the Providence Plantations. This land quickly became a refuge for persecuted religious dissenters from the beginning. These foundations have lead to the smallest state in the union.
Source: Wikipedia
Tired of unreliable lawn services?
So are we... See how it works
Recent lawns mowed in Providence, RI
by GreenPal's community of lawn care pros
Save Time, Save Money,
Book a great local lawn service now with GreenPal.