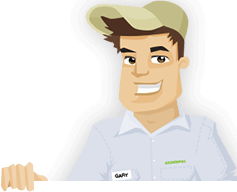 Needing your Lawn Cut?

Get Competitive pricing without the hassle

Book lawn mowing by a pro in Lawrenceville

Order lawn mowing now without calling around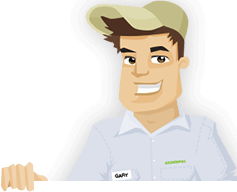 Needing your Lawn Cut?

Get Competitive pricing without the hassle

Book lawn mowing by a pro in Lawrenceville

Order lawn mowing now without calling around
Local lawn mowing services in Lawrenceville Georgia
compete for your lawn

Here are Best Lawn Care Services in Lawrenceville, GA as of Sep, 2023
5 Star Ratings about GreenPal
Bryan Seymour
Lawn Cut in Lawrenceville GA

"Well after cycling through three different lawn cutting services in Lawrenceville last mowing season, I almost gave up and decided to just cut my own grass again. A friend from St. Lawrence Catholic Church recommend GreenPal to me and I decided why not I'll just give it a shot because getting lawn mowing prices was free anyways. The process for getting lawn cutting quotes was pretty smooth. I signed up for lawn cutting prices and got three within the first 30 minutes. I hired the cheapest lawn care service out of the lawn care services pricing list and they came and mowed that week. The only negative thing is I would've liked to of had the yard cut the same day however all in all it worked out pretty smooth and now my yard is looking great."
Daniel Kiser
Lawn Mowing Service in Lawrenceville GA

"I usually cut my own grass, however I have been traveling for work a lot lately and decided I was time to hire a lawn care service to take care of my yard mowing for me. I live over by Tribble Mill Park and after leaving half a dozen voicemails for what seemed like every lawn care service in the Lawrenceville area near me I decided to do some searching on Facebook. My Facebook search introduced me to GreenPal which claimed to connect me with an affordable lawn care service nearby me. After signing up and entering a few details about my yard maintenance needs I got matched up with a affordable lawn mowing service in the Lawrenceville Ga area in less than an hour. I have them set up for lawn cuttings every two weeks now. Overall I'm pretty pleased with the lawn care service and how he is doing with the yard maintenance."
Victor Thornton
Lawn Care Service in Lawrenceville GA

"I actually used to cut grass for a living in college, however when I got my degree I figured that it was no longer time to mow my own yard. My wife and I enjoy weekends off without having to do any yard work and so hiring a lawn service was a no-brainer for me. I've used Greenpal for two lawn mowing seasons for my yard in Lawrenceville, Ga now and I felt like they deserve a good review. The first lawn cutting service they introduced me to in Lawrenceville went out of the lawn care business, and the thing I commend the GreenPal on was they were able to find me a replacement lawn care service to take care of my yard maintenance for me at the same price per cut. I was impressed with their customer service and how they stepped in and help me find a replacement lawn mowing service fast."
Marjorie Wilcox
Lawn Mowing Service in Lawrenceville GA

"I'm not needing a private gardener anything I just wanted a basic lawn cutting. The crazy thing is about lawn care services in Lawrenceville Georgia is all of them want to make a killing off of your yard when I come out to cut it. After trying three different yard maintenance companies in Lawrenceville and every single one of them wanting to sign me up on a full blown landscape maintenance package. I was fed up. All of that was overkill for my yard and I just needed a basic grass cutting once every two weeks. Then I stumbled onto the GreenPal website after doing a Google search for grass cutting services nearby me, I signed up, got quotes for lawn cutting, hired a service, and got the yard mowed on the same day it was amazing."
Not in Lawrenceville, GA?
Here are GreenPal's lawn serivce areas
Hi there and thank you for stopping by the online ordering page for yard mowing services and lawn care services in Lawrenceville Georgia. If you have let your grass get a little tall and your yard is out of shape and are needing to hire a reliable and affordable lawn mowing service in the town of Lawrenceville, Ga then you are at the right place. GreenPal has done the hard work of finding, prescreening, and vetting the best lawn care services in Lawrenceville and Gwinnett County so you can hire a lawn cutting service with easy and without having to make phone calls all over town leaving voicemails and asking for lawn care prices. How does GreenPal know these lawn care services or any good? Because we do the hard work of finding, interviewing, and prescreening dozens and dozens of lawn care services all over the Lawrenceville Georgia area near you. We check out their lawnmowers to make sure that their lawn cutting blades are sharp and their yard maintenance equipment is of professional quality. The last thing you want is a so called Lawrenceville lawn care service coming out to your yard to mow it with a Lowes or Home Depot style push mower. We all know the cheap lawn mowers just don't do as good a lawn cutting job as a professional lawn mower does. The next thing we do is we talk to other lawn care customers they mow yards for in the Lawrenceville Georgia area and ask them how they did on the following points: Where they prompt with any communication about the yard maintenance? Did they do a good job of actually cutting the grass? Did they leave any grass clippings leftover and did they blow off the driveway and patio. Did the lawn cutter do a good job of edging the grass from the curbs? We also ask about things such as where they courteous and did they return voicemails and phone calls or text messages or emails.

All of these points are what makes a reliable lawn care service and that is what we are looking for when set them up on the GreenPal lawn care services mobile app and system so you can easily order Lawn Mowing and yard maintenance from them with a few taps on your smartphone or clicks of the mouse. After you sign up for free quotes for cutting your grass you'll get three or four lawn mowing prices from local lawn care services in the Lawrenceville Ga area. This serves as your lawn care price list for yard maintenance businesses nearby. Go ahead and read over their lawn care reviews that other residents in the Lawrenceville Georgia area have said about the quality of their lawn care services. After that you can do you can compare their yard maintenance pricing and hire the most affordable lawn care service or best fit option to come out and cut your grass. So no matter if you live over by Tribble Mill Park or over by Gwinnett County Airport, GreenPal has dozens of lawn care services right nearby who can take care of your yard maintenance for you. Should you have any questions during the process of hiring your yard maintenance professional don't hesitate to reach out. Also if you need lawn mowing services in Cumming GA or wanting to hire a lawn maintenance service in Brookhaven GA nearby me GreenPal also has on-boarded afforable lawn care services in those parts of ATL as well.
Lawn Mowing Cost Calculator
Find out the average cost for Lawn Care Services In Lawrenceville GA
About Lawrenceville Georgia
Lawrenceville is a city in and the county seat of Gwinnett County, Georgia.
Lawrenceville was incorporated by an act of the Georgia General Assembly on December 15, 1821. This makes Lawrenceville the second oldest city in the metropolitan Atlanta area. The city is named after Commodore James Lawrence, commander of the frigate Chesapeake during the War of 1812. Lawrence, a native of New Jersey, is probably best known today for his dying command, "Don't give up the ship!" William Maltbie, the town's first postmaster, suggested the name of "Lawrenceville".

In 1821, a permanent site for the county courthouse was selected and purchased, the four streets bordering the square were laid out along with other streets in the village, and a public well was dug. Major Grace built the first permanent courthouse, a brick structure, in 1823-24 for a cost of $4,000. The courthouse presently on the square was constructed in 1885. Courtland Winn served two terms as mayor starting in 1884 when he was 21 years old.
Lawrenceville can be accessed through several highways. Georgia 316 passes through Lawrenceville to Athens and connects to Interstate 85 at Exit 106. Interstate 85 South then travels through downtown Atlanta, which is roughly 30 to 35 miles away. Lawrenceville can also be accessed by US 78 (Stone Mountain Freeway) and then Scenic Highway via Snellville. Some southern unincorporated areas with Lawrenceville addresses can be accessed by Ronald Reagan Parkway. Other highways that pass through Lawrenceville are US 29, GA 8, GA 20, and GA 120.

Lawrenceville is home to Gwinnett's only public airport, Gwinnett County Airport-Briscoe Field. With its daytime control tower, several FBOs (Fixed-Base Operators), and flight-training schools, Brisco Field primarily serves general aviation and some commercial aircraft. Xpress GA/ RTA Commuter buses and Gwinnett County Transit serve the city. Source: Wikipedia Lawrenceville, GA
Save Time, Save Money,
Book a great lawn service now with GreenPal.