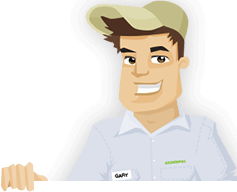 Needing your Lawn Cut?
Get Competitive pricing without the hassle
Book lawn mowing by a pro in Woodstock
Order lawn mowing now without calling around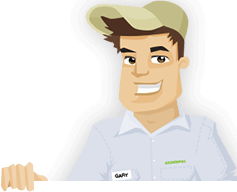 Needing your Lawn Cut?
Get Competitive pricing without the hassle
Book lawn mowing by a pro in Woodstock
Order lawn mowing now without calling around
Local lawn mowing services in Woodstock Georgia
compete for your lawn

Here are Best Lawn Care Services in Woodstock, GA as of Oct, 2019
Here are a few 5 Star Ratings from GreenPal users
Paul Bronson
Lawn Maintenance in Woodstock GA
The only reason I signed up for GreenPal was to find a local lawn mower in Woodstock for my mom. Since my dad passed away no one has been able to take care of the lawn, so I shopped around for a good deal on cheap lawn care services near me. It took some time to find someone really good, but thankfully we found Ray in Magnolia Walk who was more than happy to come over every once and awhile. It means a lot for him to do that, I would recommend him to anyone.
Meg Robinson
Lawn Mow in Woodstock GA
Great service, very professional. I've already hired three cheap lawn maintenances in Woodstock who have all been great. Maybe it's the fact that they can't hide behind fake reviews, but every company has come out firing. I even found a guy who lived right around the block in Northbrooke, he came out within a few hours of messaging me. The yard looks good, which is what I care most about, it just helps that these guys are committed to the job, not just doing it for money.
Carees Stone
Lawn Mow in Woodstock GA
My dad always said you could tell a lot about a person on how he keeps his home. It kind of always stayed with me that he said that, probably why I am so committed to keeping the house looking good, especially now that we are selling it. There is just too much to be done around the house now, but thankfully Mack helps us out with the grass. He is a dang good local lawn mower in Woodstock, if any of you in Quail Woods need someone who actually cares about what he's doing he's your guy.
Victoria Fontaine
Lawn Cutting in Woodstock GA
I could not be happier with Ace of Gardens. Respectful, punctual, and I never have to call them to come redo something. In short, there isn't a better affordable landscape maintenance in Woodstock that can beat them. When I first got on GreenPal they were the fifth guys I tried, I should have gone with my gut. I just had other options that were closer to me in Oakhurst, but I changed my mind about that. Until Ace of Gardens decides to go out of business, they'll be with me until I sell my home.
Not in Woodstock, GA?
Here are GreenPal's lawn service areas
Lawn Mowing Cost Calculator
Find out the average cost for Lawn Care Services In Woodstock GA
Since its launch in 2013, GreenPal is quickly on the way to becoming America's preferred platform for contracting lawn care. With users in every part of the nation, Georgia is almost caught up to speed. With amazing options for local lawn care in Woodstock, GreenPal is just waiting on you to sign up and reap the benefits of all these great options for local lawn maintenance in Woodstock!
With over two thousand vendors registering for GreenPal, you will never have to hunt down your own quotes again. You get them all free when you sign up for GreenPal, from every local lawn mower and landscaper in Woodstock.
How much easier can it be? Once you decide on your company, contracting them is as easy clicking on their picture. Once you decide you need a lawn mowing or some lawn care done, they will be notified that you are ready to be scheduled, and after a few short messages you will have yourself a scheduled lawn mowing appointment. Our users are now so used to the system, it isn't uncommon to spend no more than ten minutes on the website looking for the right person to deliver the best lawn care in Woodstock!
Don't waste your time hunting your own quotes. GreenPal has gathered and sorted them for you. With your location, whether that be in Rocky Springs, Sumter Ridge, Heron Pond, or Hearthstone your choices for local yard maintenance in Woodstock can be found within minutes.
With services like Craigslist are ready established as a good place to cheap lawn mowing, how can GreenPal do better? For starters, we do much more than provide you with quotes and lawn mowing companies. We cross-check every result and new user we get to make sure they are a legit grass cutting, yard mowing company. Our application process is rigorous, and any potential scammer is outed very quickly. All that means for you is that when a company reaches out with their quote, you can be sure they are actually going to honor it!
GreenPal is trusted in every state, in dozens of suburbs of the biggest cities in America. Atlanta itself already has six separate pages for each area of the city. Check them out for yourself and see just how GreenPal is changing how Americans are contracting for their lawn care!
About Woodstock Georgia
Woodstock is a city in Georgia, United States.
Woodstock lies in the Cherokee County of Georgia. It was originally a stop between the Louisville and Nashville Railroad, but when the area gained popularity from frequent travellers, a post office and several schools were established to accommodate the growing population of settlers. As of the last census taken in 2010, Woodstock boasted a population of 23,896 people. The community did not become an official city until 1897. In fact, post records of Woodstock show that there was a postmaster in the city as early as 1833. Establishment of churches were as established as early as 1830. When the train depot and railroad were established, the town marked its epicenters around these landmarks by 1912.
One of the most stark contrasts between Woodstock and the surrounding areas include the city's commitment to saving the natural landscapes that surround Woodstock. The Greenprints Project is one of the most famous projects of its kind in Woodstock. It calls for the construction of hiking and biking trails along the city's natural areas. Those areas include Little River, Noonday Creek, and the U.S. Army Corps of Engineers' property. As an addition to this, bike lanes that are just as navigable as its roads were set to be established. Greenprints Alliance, Inc. Is a citizen run group project, a grassroots action group, formed in 2009 to ensure that these claims would follow through. When the project will be complete, it will cover over sixty miles of trails throughout the natural landscape of Woodstock, Alpharetta County, Cobb County, and Roswell County.
Tired of unreliable lawn services?
So are we... See how it works
Recent lawns mowed in Woodstock, GA
by GreenPal's community of lawn care pros
Save Time, Save Money,
Book a great local lawn service now with GreenPal.