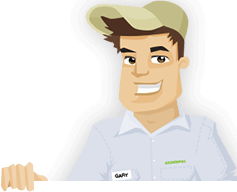 Needing your Lawn Cut?

Get Competitive pricing without the hassle

Book lawn mowing by a pro in Atlanta

Order lawn mowing now without calling around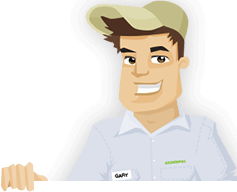 Needing your Lawn Cut?

Get Competitive pricing without the hassle

Book lawn mowing by a pro in Atlanta

Order lawn mowing now without calling around
Local lawn mowing services in Atlanta Georgia
compete for your lawn

Here are Best Lawn Care Services in Atlanta, GA as of May, 2023
5 Star Ratings about GreenPal
Nancy Derby
Lawn Care Service in Atlanta GA

"Something about lawn care services in the Atlanta area and unreliability go hand-in-hand. It wasn't until I found GreenPal on the Atlanta Georgia Facebook page was I am will get hooked up with consistent smooth lawnmowing service. The GreenPal system kind of makes sure that the grass cutting service that you hired shows up when they're supposed to and bills you only for the grass cuttings and yard work they do for you. The thing I really love about the GreenPal yard maintenance app is that I get a picture every time that my yard is cut so I can confirm that I am only getting billed for actual lawn maintenance services my yard actually received. That alone just gives me good peace of mind and helps keep everything nice and organized. So I recommend you check out GreenPal if you're tired of unreliable lawnmowing services."
Louise Doll
Lawn Care in Atlanta GA

"I was in a total bind on my yard and the GreenPal lawn maintenance app bailed me out of a big mess. After waiting for a month for my riding lawnmower to get repaired at C R Lawn Mower Service my grass a grown over 2 feet tall. I was embarrassed of how it looked on my neighbors are starting to get upset and so I had to do something fast. After calling around for hours on the Atlanta craigslist page for lawn care services near me and not having any luck I found GreenPal while doing some Google research for nearby yard maintenance businesses in ATL. What was cool was the GreenPal website sent the word out to a bunch of local lawn care services in the Atlanta area and hook me up with Mike's Do It All lawnmowing. Mike came out and mowed the lawn the very same day got the yard back under control for me. After I found out that my lawn mower was going to be over thousand dollars to fix I just hired Mike for every two week grass cuttings for the rest of the year all through GreenPal. Problem solved."
John Harrison
Lawn Mowing in Atlanta GA

"I wasn't looking for any award-winning landscaping maintenance I just wanted a decent grass cutting every 10 days from March through October for my home in East Atlanta. When I found out the hard way was that no lawn care serves in the Atlanta area wanted to mess with a every 10 day lawn maintenance rotation. While it doesn't seem like that big of a deal to me, but no ATL yard cutting services would even bother considering accommodating my every 10 day grass cutting request. Then a friend recommended GreenPal and after auditioning a couple different local lawn care services in Atlanta area I was able to set up the one I liked the most for grass cutting every 10 days. And the really cool thing is is that it was actually five dollars cheaper than I was paying my last yard cutting service. The GreenPal yard maintenance app really solved the headache for me and eliminated the hassle of dealing with local yard maintenance contractors in the ATLl area."
Clarence Fernandez
Lawn Mowing in Atlanta GA

"I have rental properties throughout the entire greater Atlanta area have used GreenPal for three years to manage the lawn maintenance for all of them. My ATL property management company uses 10 different lawn care services all over Atlanta and the GreenPal lawn maintenance website really helps me manage the schedules for grass cutting, the billing for yard maintenance, and communicating to each individual lawn maintenance service provider what landscape maintenance schedules I want for each of the different yards that I have to be cut. GreenPal's multiple properties dashboard has been a huge timesaver for my real estate investment company and I highly recommend it for homeowners and property management companies who are looking for a simpler way to deal with your maintenance services all over the greater Atlanta area."
Not in Atlanta, GA?
Here are GreenPal's lawn serivce areas
If you looking for the easiest way in Atlanta Georgia to get grass cutting, lawn maintenance, and landscape maintenance well then my friend you have arrived to the right place. Welcome to GreenPal, the greater Atlanta area's easiest way to order lawn mowing services without all of the hassle of calling around for lawnmowing prices and waiting around on lawn maintenance estimates. GreenPal has done the hard work for you but on-boarding dozens and dozens of prescreened reliable grass cutting services who are ready to take on your yard maintenance this year. GreenPal's online software is the best in the lawnmowing business and as such local lawnmowing services in Atlanta use the mobile app for yard maintenance and the website to run their landscaping maintenance companies.

What does this matter to you? Will it means that you can get grass cutting prices in a snap by simply entering your information one time into the GreenPal website and then local lawnmowing services in Atlanta will compete over your grass cutting. That's right you're in control and you don't have to hire and you're never obligated to hire any of the yard maintenance contractors that will submit a price for grass cutting and lawn maintenance to you through your GreenPal account. However you can read over like your service reviews it other people in the Atlanta area have said about how they did on their grass cutting. This is by far and away the easiest way to gauge which ATL landscape maintenance contractors are any good and which ones or not so good. GreenPal has a rigorous process that all ATL yard maintenance businesses must go through in order to sell their grass cutting services on the GreenPal platform and technology and they also must maintain a five star rating and solid ratings on reliability and if their lawn maintenance clientele was happy enough to book on going grass cuttings with them. So you can use your GreenPal account to get just one cut as an audition to check out a local lawnmowing service in the ATL area or you can use it to set up on going every two week grass cutting services or every week lawn maintenance it's up to you and you are in total control. No matter if you live over by Emory University or over by Piedmont Park in the Atlanta Georgia area, GreenPal has got you covered with the best local landscape maintenance contractors and local lawn care services who are ready and waiting to cut your grass tomorrow so long as you hire them by today you'll be all set and the hassle and headache of dealing with local lawn maintenance contractors in Atlanta will be a thing of the past. Also if you need lawn mowing services in Smyrna GA or looking for lawn maintenance services in lawrenceville nearby me GreenPal covers a wide footprint in the greater ATL area as well.
Lawn Mowing Cost Calculator
Find out the average cost for Lawn Care Services In Atlanta GA
About Atlanta Georgia
Atlanta is the capital of the U.S. state of Georgia.
In 1837, Atlanta was founded at the intersection of two railroad lines, and the city rose from the ashes of the American Civil War to become a national center of commerce. In the decades following the Civil Rights Movement, the city earned a reputation as "too busy to hate" for the relatively progressive views of its citizens and leaders compared to other cities in the Deep South.

Atlanta attained international prominence, and it became the primary transportation hub of the Southeastern United States, via highway, railroad, and air, with Hartsfield–Jackson Atlanta International Airport being the world's busiest airport since 1998
During the 2000s, Atlanta underwent a profound physical, cultural, and demographic transformation. Suburbanization, a booming economy, and new migrants decreased the city's black percentage from a high of 67% in 1990 to 54% in 2010. From 2000 to 2010.

Atlanta gained 22,763 white residents, 5,142 Asian residents, and 3,095 Hispanic residents, while the city's black population decreased by 31,678. Much of the city's demographic change during the decade was driven by young residents. Source: Wikipedia Atlanta, GA
Save Time, Save Money,
Book a great lawn service now with GreenPal.