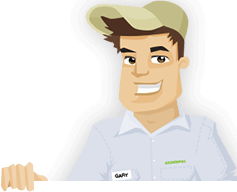 Needing your Lawn Cut?
Get Competitive pricing without the hassle
Book lawn mowing by a pro in Snellville
Order lawn mowing now without calling around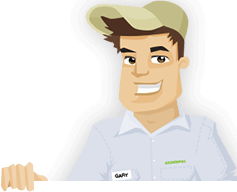 Needing your Lawn Cut?
Get Competitive pricing without the hassle
Book lawn mowing by a pro in Snellville
Order lawn mowing now without calling around
Local lawn mowing services in Snellville Georgia
compete for your lawn

Here are Best Lawn Care Services in Snellville, GA as of Aug, 2019
Here are a few 5 Star Ratings from GreenPal users
Eric Madison
Yard Cutting in Snellville GA
James has been a huge help for me not only on my home but the several properties I own around town. I don't have time to be taking care of the properties myself, nor do I have the time to constantly be on top of the local landscape maintenances in Snellville. Thank God GreenPal does all of that for me. The last time I hired a cheap lawn mower in Snellville he said he worked on Medlock Park, but he turned out to be a scammer, just some dude who had a lawn mower with him. Not falling for that again, and GreenPal is helping me with that.
Jacob Chacon
Lawn Mowing in Snellville GA
I was set to give Davila Landscaping a month to draw up a plan on our landscape design, but he got it done in less than two weeks. My wife and I were so excited to get started. Throughout the entire process Davila Landscaping has been taking his time to make sure everything was going smooth. They are hard workers, definitely one of the best landscapers in Snellville, especially in Montclair. When they have time to take on your lawn trust me, do not hesitate to contract them.
Valentina Guerrero
Lawn Mowing in Snellville GA
I enjoyed collaborating with Henry over my new yard. He really took into consideration what I wanted and made it a reality. I thought it was going to be harder since he was one of the cheaper lawn care services in Snellville. Not that it was that hard to do, considering I had nothing in my yard except for some deadgrass! Honestly I'm pretty sure I had one of the worst yards in Quail Hollow but not anymore! It took Henry some time to get some real grass growing, but I can already tell it's going to be good!
Leonard McMurray
Lawn Mowing Service in Snellville GA
From start to finish we have been thoroughly impressed with the work done on our yard. Henry called us within a few hours of finding out call for a quick lawn mowing job in Quinn Ridge, and by the next day the job was done. We figured "okay, maybe he was just free that day" but nope, every time we have reached out he has been there for us. That means a lot to us, and we have been contracting local lawn maintenance in Snellville for over five years. No one has been this fast, not one.
Not in Snellville, GA?
Here are GreenPal's lawn service areas
Lawn Mowing Cost Calculator
Find out the average cost for Lawn Care Services In Snellville GA
GreenPal is your go to website for all things landscaping. We have been hard at work to bring you all the best local options for lawn care in every suburb across America. Just recently, we have been fortunate enough to establish strong communities in Atlanta, both in the metro area and the surrounding suburbs. As of now, GreenPal is fortunate enough to establish local lawn mowing services in Atlanta in areas like Trillium Forest, Victoria Highlands, Wynterset Lakes, and Anniston Meadows. What are you waiting for? How else are you going to contract your next landscaper in Snellville this easy?
Even in a community like yours, people throughout the area have been contracting local lawn care in Snellville to help them with their lawn mowing, yard maintenance, special projects, and heavy duty landscaping that would take weeks to put together.
What makes GreenPal so easy to use is the fact that we make it easy for home and business owners to use to find these companies. But it's also the fact that local landscape maintenance in Snellville find it just as easy to find clients through GreenPal. Think of GreenPal as the one stop shop for all things lawn care. Any questions, concerns, or help finding your next yard maintenance in Snellville can be found right here on GreenPal.
Believe it or not, the founders of GreenPal know exactly how hard it can be to find clients. Before we started GreenPal, each of us were either running our own lawn care services or part of a team of landscapers. We know exactly how hard it can be for some companies to find new clients, so we made it exponentially easier to do so. Now, any professional landscaper or lawn mowing service in Snellville can join the website and be a part of the community to make sure that their whole week is filled with appointments.
One of the best things about GreenPal is the fact that we do our part to make sure every transaction is secure and safe. By the time you join GreenPal, every option for cheap lawn care in Snellville is going to be guaranteed to be a business that is insured, licensed, and respected. Our application process is extremely demanding, and no cheap lawn mower in Atlanta can get by without getting found out. In fact, our users to a great job of weeding out the bad from the best. Because every review we have is tied to a transaction, no local yard maintenance in Snellville can pay to have a review written. The only way to ensure a great review is to put the work in and continue to provide excellent service for everyone that hires them.
GreenPal is fast becoming the internet's first choice in contracting local landscapers online. When you sign up for GreenPal, you will have immediate access to every yard maintenance service in Snellville, as well as the surrounding area. We won't even ask for a credit card before you decide to hire for your first time! So what is it that you are waiting for? See all the options for cheap lawn mowing in Snellville today, and see how easy contracting lawn care can really be in 2018!
About Snellville Georgia
Snellville is a city in Georgia, United States.
The population of Snellville, a city located in Gwinnett County, was counted as 18,000 at the end of the 2010 census. It has since increased another thousand people in the five years when an estimate in 2015 was taken, almost to 19,733. The name of the city came from a Thomas Snell and a James Sawyer, immigrants from London who snuck on a cargo ship to reach the New World. Sawyer and his brother both made it on to the ship safely, but Snell's parents found out about the plan and refused him to go. By the time of April 1st of 1874, the Sawyers made it to America and headed to Athens, Georgia working on a farm for $10 a month. Once Snell finally made it to America, the three travelled down south and regrouped, planning their trip through Jefferson and Lawrenceville.
The Sawyer brothers left Snell to pursue individual business ventures, and Snell stayed to work on Dyer's farm. One Sawyer brother returned to England when he was 21 to claim an inheritance. He returned with a good amount of money to Americus, Georgia. When he made it to Gwinnett County, Sawyer and Snell met up once again in a small settlement called Stone Mountain. The two built a homestead and called it Snellville. They opened up a general store like the one they were employed in London. They actually printed Snell money to be used to purchase goods in the store. Once the store became a success and a local stopping point for travellers, Snellville established a post office, a school, and gained a population to become a town, then an incorporated city.
Tired of unreliable lawn services?
So are we... See how it works
Recent lawns mowed in Snellville, GA
by GreenPal's community of lawn care pros
Save Time, Save Money,
Book a great local lawn service now with GreenPal.