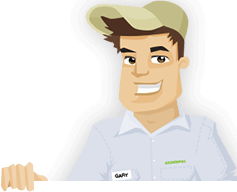 Needing your Lawn Cut?

Get Competitive pricing without the hassle

Book lawn mowing by a pro in Smyrna

Order lawn mowing now without calling around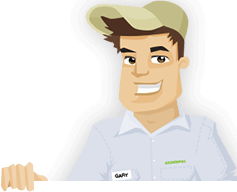 Needing your Lawn Cut?

Get Competitive pricing without the hassle

Book lawn mowing by a pro in Smyrna

Order lawn mowing now without calling around
Local lawn mowing services in Smyrna Georgia
compete for your lawn

Here are Best Lawn Care Services in Smyrna, GA as of Jun, 2023
5 Star Ratings about GreenPal
Mittie Schill
Grass Cutting in Smyrna GA

"I work night shift at the Ridgeview medical center in Smyrna and when time comes to cut my grass, I am just too worn out to mow my own yard. I think the last straw for me was last summer when I was trying to push mow my yard and almost fell asleep when I was doing grass trimming of the lawn. I decided it was time to get a decent and affordable lawn mowing service nearby me in the Smyrna Georgia area. A friend from the hospital recommend GreenPal and that she found a reliable cheap lawn cutting service on GreenPal. I signed up and got multiple lawn cutting quotes and hired the middle of the pack on the lawn care price list. They come out every two weeks mow my yard for me and everything is very smooth and easy."
Nathan Carroll
Lawn Care in Smyrna GA

"I live by Griffin Middle School and I am going taking night classes at Fortis College in Smyrna Ga. As such I don't have time to cut the grass anymore and decided to give GreenPal a shot after hearing good things about it on the Cobb County Facebook group. The process was super smooth and super easy . I downloaded their lawn care mobile app, entered a few things about my yard, and got a few affordable lawnmowing quotes from yard services nearby me in the Smyrna Georgia area. After hiring one with the touch of a button I thought this was way too easy. They are now set up and cutting my yard every week this year. I'm super pleased"
Stephen Harris
Grass Cutting in Smyrna GA

"I'm a real estate investor that operates several rental homes throughout the Smyrna Georgia area. One of the biggest pain points of the property management business is having to manage multiple yard service vendors. Something about lawn care services in Smyrna, I don't know if they are just consummate liars or what it is but they never do what they say they're going to do. GreenPal solved all these yard problems for me by giving me one dashboard to manage multiple lawn care services in Smyrna and make the trains run on time so to speak. I highly recommend the GreenPal mobile app and website to anybody needing to manage multiple lawn care services or yard maintenance companies in the Smyrna Georgia area."
<

Marjorie Wilcox

Yard Mowing in Smyrna GA

"I'm not needing a private gardener anything I just wanted a basic lawn cutting. The crazy thing is about lawn care services in Smyrna Georgia is all of them want to make a killing off of your yard when I come out to cut it. After trying three different yard maintenance companies in Smyrna and every single one of them wanting to sign me up on a full blown landscape maintenance package. I was fed up. All of that was overkill for my yard and I just needed a basic grass cutting once every two weeks. Then I stumbled onto the GreenPal website after doing a Google search for grass cutting services nearby me, I signed up, got quotes for lawn cutting, hired a service, and got the yard mowed on the same day it was amazing."
Not in Smyrna, GA?
Here are GreenPal's lawn serivce areas
Hello there and welcome to the online ordering ordering page for lawn mowing and lawn care services in the Smyrna Georgia area. My name is Gerry and it is my job to make sure that you are completely satisfied with your GreenPal lawn care app experience. You might be wondering what the heck is GreenPal lawn care and how does it work? Well... allow me to explain it to GreenPal is the easiest way in the world to find schedule and pay a reliable lawn care service nearby me in Smyrna Georgia. GreenPal has done the hard work for you already. How is this you might ask? Because GreenPal interviews dozens and dozens of different yard maintenance contractors, lawn care businesses, and yard cutting services throughout the entire Smyrna Georgia and Smyrna county area. If you're looking for reliable lawn care service in 30080, 30081 or 30082 then you have found it. No matter if you live over by Campbell High School or off of King Springs Rd, GreenPal has the lawn care companies online that can get to your yard cutting by tomorrow. On this page here you will see five different lawn care services in the Smyrna Georgia area and a little bit about each one of them. This is just a sampling of the lawn care services that are set up on the GreenPal lawn care mobile app and operate their lawn cutting business on the GreenPal system. Why does this matter? Because now you can order lawn mowing and yard cutting online or from your smartphone without having to make a phone call for affordable lawn maintenance prices in Smyrna. I imagine you've tried calling around for a lawn care service price list from other lawn mowing businesses in the Smyrna Georgia area is that right? And Imagine very few of lawn cutters even bothered to return your phone call. Don't take it personally the city of Smyrna Georgia is growing fast. It's remarkable how fast the town is growing and keeping the current crime rate low. What this means is that lawn care services and yard maintenance companies in Smyrna are busy mowing yards as they're expanding customer lists of lawns to mow. Also if you need lawn mowing services in Marietta GA or looking for lawn maintenance services in Aplharetta GA nearby me GreenPal also has reliable lawn care contractors in those areas of ATL as well.

But that's where the GreenPal lawn care app comes in. Their lawn maintenance business in Cobb County is set up and connected to our technology to enable you to get a free and affordable lawn care price list from them without even having to make a phone call. After you get your lawn care service price list from various lawn cutting services in Smyrna on GreenPal compare their lawn rates and lawn care reviews and hire than most affordable one. After the first lawn cutting goes well then you can set up ongoing lawnmower services for your yard in Smyrna and any other yard maintenance services or yardwork you'd like to have done. And the easiest thing is you don't have to leave a check under the mat or haggle over the lawn mowing price with them because everything is handled smoothly with our technology. So thank you for stopping by the online ordering page for lawn care service in the Smyrna Georgia area should you have any questions do not hesitate to ask. Have a great day.
Lawn Mowing Cost Calculator
Find out the average cost for Lawn Care Services In Smyrna GA
About Smyrna Georgia
Smyrna is a city northwest of the neighborhoods of Atlanta. It is in the inner ring of the Atlanta Metropolitan Area.
Pioneers began settling the area in 1832. By the late 1830s, a religious encampment called Smyrna Camp Ground had become a popular travel destination and was well known throughout Georgia. It was named by Greeks for the Biblical city of Smyrna, modern day Izmir in Turkey, the home of the famous Christian martyr Polycarp. After the completion of the Western and Atlantic Railroad in 1842 the area began to grow. It was known by several names until 1872 – Varner's Station, Ruff's Siding, Neal Dow and Ruff's Station. The city was incorporated with the name Smyrna in 1872.

Two Civil War battles occurred in the area, the Battle of Smyrna Camp Ground and the Battle of Ruff's Mill, both on July 4, 1864. The area's businesses, homes and 1849 covered bridge (since rebuilt and still in use today) were burned by Sherman's troops. The city elected its first woman mayor, Lorena Pace Pruitt, in 1946.
As in most Georgia cities, municipal elected officials are nonpartisan. State and federal representation is fairly evenly split between Democrats and Republicans.[citation needed] Community leaders and officeholders are traditionally conservative, but have in recent years become more socially moderate and interested in expanding public services.

Since the late 1990s-to-early 2000s, an influx of young professionals and families in the community have led to "new blood" seeking office in municipal elections. Additionally, there has been an increase of women and minorities seeking, and winning, public office via elections and appointments. Local elections have become more heavily contested as well; it has become more and more rare for an officeseeker to run unopposed. Source: Wikipedia Smyrna, GA
Save Time, Save Money,
Book a great lawn service now with GreenPal.