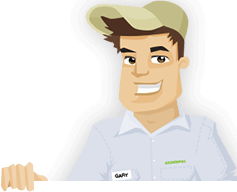 Needing your Lawn Cut?

Get Competitive pricing without the hassle

Book lawn mowing by a pro in Decatur

Order lawn mowing now without calling around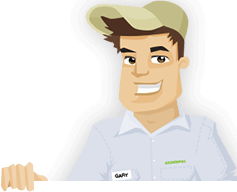 Needing your Lawn Cut?

Get Competitive pricing without the hassle

Book lawn mowing by a pro in Decatur

Order lawn mowing now without calling around
Local lawn mowing services in Decatur Georgia
compete for your lawn

Here are Best Lawn Care Services in Decatur, GA as of Jun, 2023
5 Star Ratings about GreenPal
Melinda Hoffman
Yard Cutting in Decatur GA

"I just moved to the Decatur area last year so I was a little confused on where to turn to for lawn care services but then I stumbled onto GreenPal and my gosh it was so easy, I had a lawn care service lined up to mow my lawn in 2 hours. Fantastic job - our lawn got away from us and we tried EVERYTHING to get it back under control to no avail. We sighed and figured we'd just resign our bank account to whoever could come fastest- but then we found greenpal. Easy, simple, and in a bidding environment, paycheck friendly. So great, we even found a new regular lawn maintenance company through them!"
Alex Williamson
Lawn Care in Decatur GA

"I was told about GreenPal by a friend at work and thought why not.. Finding a reliable lawn person to mow my lawn is constantly a pain for me. Do they speak English? How much is it gonna cost me? GreenPal solved all those problems for me, I received 4 quotes in 3 hours. It was a total breeze. "
Terry Barnes
Lawn Care Service in Decatur GA

"I was genuinely impressed with the yard cutting service I got from the lawn mowing company that came to cut my grass on GreenPal. They were polite, and also sent a treat to our dog later on. I highly recommend using GreenPal to find a reliable lawn care service in the Decatur and ATL area. We are not really "yard people" we just like a mowing that it nice and neat and happens every other week. Well GreenPal did just that, setting me up with a professional lawn mowing service in Decatur GA. Very Happy."
<

Nelson Steven

Lawn Care in Decatur GA

"I found these guys on Google and ordered service directly off of them from the GreenPal website, I'm pretty picky about my lawn and they paid attention to detail and even put cool looking stripes in my lawn , I booked them for the rest of the season, all from my mobile. So convenient! GreenPal set me up with the best lawn mowing service I have ever had in Decatur. They were on time, and at a good price. I and keeping this crew on my yard for the rest of the grass cutting season. Thanks GreenPal."
Not in Decatur, GA?
Here are GreenPal's lawn serivce areas
Hello there and welcome to the online ordering ordering page for lawn mowing and lawn care services in the Decatur Georgia area. My name is Gerry and it is my job to make sure that you are completely satisfied with your GreenPal lawn care app experience. You might be wondering what the heck is GreenPal lawn care and how does it work? Well... allow me to explain it to GreenPal is the easiest way in the world to find schedule and pay a reliable lawn care service nearby me in Decatur Georgia. GreenPal has done the hard work for you already. How is this you might ask? Because GreenPal interviews dozens and dozens of different yard maintenance contractors, lawn care businesses, and yard cutting services throughout the entire Decatur Georgia and Decatur county area. If you're looking for reliable lawn care service in 30080, 30081 or 30082 then you have found it. No matter if you live over by Campbell High School or off of King Springs Rd, GreenPal has the lawn care companies online that can get to your yard cutting by tomorrow. On this page here you will see five different lawn care services in the Decatur Georgia area and a little bit about each one of them. This is just a sampling of the lawn care services that are set up on the GreenPal lawn care mobile app and operate their lawn cutting business on the GreenPal system. Why does this matter? Because now you can order lawn mowing and yard cutting online or from your smartphone without having to make a phone call for affordable lawn maintenance prices in Decatur. I imagine you've tried calling around for a lawn care service price list from other lawn mowing businesses in the Decatur Georgia area is that right? And Imagine very few of lawn cutters even bothered to return your phone call. Don't take it personally the city of Decatur Georgia is growing fast. It's remarkable how fast the town is growing and keeping the current crime rate low. What this means is that lawn care services and yard maintenance companies in Decatur are busy mowing yards as they're expanding customer lists of lawns to mow. Also if you need lawn mowing services in Marietta GA or looking for lawn maintenance services in Aplharetta GA nearby me GreenPal also has reliable lawn care contractors in those areas of ATL as well.

But that's where the GreenPal lawn care app comes in. Their lawn maintenance business in Cobb County is set up and connected to our technology to enable you to get a free and affordable lawn care price list from them without even having to make a phone call. After you get your lawn care service price list from various lawn cutting services in Decatur on GreenPal compare their lawn rates and lawn care reviews and hire than most affordable one. After the first lawn cutting goes well then you can set up ongoing lawnmower services for your yard in Decatur and any other yard maintenance services or yardwork you'd like to have done. And the easiest thing is you don't have to leave a check under the mat or haggle over the lawn mowing price with them because everything is handled smoothly with our technology. So thank you for stopping by the online ordering page for lawn care service in the Decatur Georgia area should you have any questions do not hesitate to ask. Have a great day.
Lawn Mowing Cost Calculator
Find out the average cost for Lawn Care Services In Decatur GA
About Decatur Georgia
Decatur is a city in Georgia, northeast of Atlanta.
Decatur has operated under a Commission-Manager form of government since 1920. The Charter of the City of Decatur establishes the City Commission as the governing and legislative authority of the City government. A five-member City Commission is elected for four-year terms on two-year cycles. Two members are elected from the south side of the city, two from the north side and one is elected at-large. At their organizational meeting each January, the Commissioners elect a mayor and mayor-pro-tem from among their own membership for a one-year term. The mayor is not a separate elected office. The current mayor is Patti Garrett.[22] Previous mayors have included Leslie Jasper Steele (1915), Jack Hamilton, Walter Drake, Mike Mears, Ann A. Crichton, Elizabeth Wilson, William Floyd, Jim Baskett and Scott Candler, Sr. (known as Mr. DeKalb).

The Commission appoints a professional City Manager to carry out the policies, directives and day-to-day business of the city. There are also several citizen volunteer boards and commissions appointed by the City Commission, including the Planning Commission, the Zoning Board of Appeals, and the Historic Preservation Commission.
Decatur has a thriving art and festival scene. The Decatur Arts Alliance hosts the Decatur Arts Festival each May, in addition to installing public art around the city, providing gallery space for local artists, producing YEA!, which is an event for young emerging artists, and supporting arts and arts education throughout the City. Decatur is home to Eddie's Attic, which is a live music venue hosting shows almost every night.

Decatur is known for its frequent festivals, which include the annual Decatur Arts Festival, Decatur Stirs, Decatur Beach Party, Decatur BBQ, Blues & Bluegrass Festival, the Decatur Book Festival, the Decatur Maker Faire, The Decatur Beer Festival and the Decatur Wine Festival. Other events throughout the year include parades, Concerts on the Square, wine crawls, art walks, runs, and races. Public art in Decatur includes Celebration (artist Gary Price), Valentine (artist George Lundeen), Thomas Jefferson (George Lundeen), Commodore Stephen Decatur (artist unknown), Roy A. Blount Plaza, and Living Walls Murals. Source: Wikipedia Decatur, GA
Save Time, Save Money,
Book a great lawn service now with GreenPal.