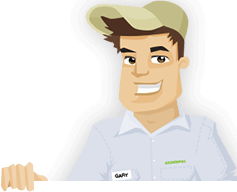 Needing your Lawn Cut?

Get Competitive pricing without the hassle

Book lawn mowing by a pro in East Point

Order lawn mowing now without calling around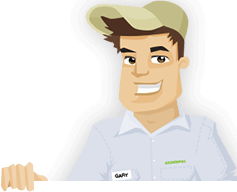 Needing your Lawn Cut?

Get Competitive pricing without the hassle

Book lawn mowing by a pro in East Point

Order lawn mowing now without calling around
Local lawn mowing services in East Point Georgia
compete for your lawn

Here are Best Lawn Care Services in East Point, GA as of Jun, 2023
5 Star Ratings about GreenPal
Phyllis Cunningham
Lawn Care Service in East Point GA

"Have you ever had a case of the disappearing lawn care service? Yeah that happened to me this past summer I was using the same lawn cutting service for my home in East Point Georgia for three lawn care seasons and everything was going fine and it all of a sudden he stopped showing up to cut the grass and would not return my phone call. I thought OK I'll just hire another lawn cutter take care of my grass for me and I was a tad shocked as how hard it was the find a reliable lawn care service near me in East Point. I jumped on Facebook and started asking for lawn care service recommendations and a neighbor in East Point recommend GreenPal. I thought why not I'll give it a shot it's free and ended up getting a lawn cutter to come out and mow my grass that same day .I was shocked at how easy it was."
Duane Adams
Grass Cut in East Point GA

"I work for a property investment firm in Atlanta and we manage hundreds of properties throughout the greater Atlanta area. For some reason finding reliable lawn care services that are local and service the East Point Georgia area is harder than anywhere else in Atlanta. I don't know if it's because most lawn care services are servicing other parts of Atlanta but for some reason East Point and College Park is always my trouble spot. The cool thing about GreenPal was they enable me to manage multiple properties on their app to where I can manage all of my lawns in the East Point area with multiple lawn care services. Scheduling, payment, and managing the lawn care services calendars on all of them is a snap. I now use GreenPal for all of my greater Atlanta area yards I have to maintain."
Dorothy Pena
Yard Cutting in East Point GA

"I'm a nurse at the Atlanta Medical Center South Campus and by the time I get done with my 16 hour shift I have zero energy to cut my own grass. Now I didn't want all the bells and whistles that come with yard maintenance, I was just looking for a reliable and affordable lawn care service nearby me, and that serviced the East Point Georgia area. After interviewing a couple different local lawn care services I called out of yelp, I was frustrated because all of them wanted to come cut the grass every seven days. Then I found GreenPal on a Google search and was pleased to see that I could set them up for every 10 day or every 14 day rotation for lawn cutting rather than having to pay for lawn cuttings I did not need. GreenPal solved that yard maintenance problem for me and saves me time and money on my yard care."
James Young
Grass Cutting in East Point GA

"I usually cut my own grass, but my lawn mower broke down and had to take it in for repair. I was looking for a one or two lawn cutting solution that would get me out of my tall grass jam and tide me over until my lawnmower got fixed. I found that with GreenPal, I hired Rrooks lawn care out of East Point Ga to come mow my yard for me and the funny thing his lawn care service was so affordable that I said to hell with it I'm not cutting the yard anymore and I just hired Rooks lawn care to mow my yard every 14 days for the rest of the season. He is now my go to yard maintenance provider."
Not in East Point, GA?
Here are GreenPal's lawn serivce areas
Hello there and welcome to Greenpal's online ordering page for lawn care services and yard maintenance in East Point Georgia. If you live in East Point and your grass has gotten to be tall then you are at the right place. GreenPal is the world's easiest way to find, schedule, and pay a yard cutting business in East Point Ga. My name is Gary and it's my job to make sure you're completely satisfied with your GreenPal lawn care experience. First let me say thanks checking us out, and second let me tell you a little bit about how the GreenPal lawn care service app works. GreenPal has invested the time effort and energy into finding the top 10 best lawn care services to service the East Point Ga area. How do we know that these lawn mowing companies are top-notch grass cutters? Because we invest the time to meet with these lawn care services personally, interview their previous lawn care customers, look over their lawnmowers to make sure they are a professional lawn cutting grade, and also check out firsthand some other lawns they have mowed in East Point. When we are inspecting their lawn mowing service quality we look for things like do they leave grass clippings left over, do they blow off all the clippings off the driveway, and do they do a good job of edging and weed eating. After they pass all of those required yard maintenance standards to operate their business on the GreenPal system we then set them up to enable you to order lawnmowing and yard maintenance directly from them online without having to make a phone call.

Why does this matter? Because with all of the redevelopment going on in the City of East Point and College Park area lawn mowing services and yard maintenance companies in East Point are busy and their lawn care business are exploding. This means it's hard for them to return your phone call during the day when you need a price for lawn cutting and I imagine you have probably already called a few local neatby lawnmowing companies and lawn care services in East Point already and left a few voicemails inquiring about grass cutting or lawn care services and haven't even gotten a return phone call? Am I right? Well GreenPal solves this problem because now you can order lawn cuttings from them directly online without having to call around. After you sign up you will get a lawn mowing pricing list from multiple local lawn care services nearby submitting to their lawn cutting quote and how much is going to cost to maintain your yard. After you get your local lawn care pricing list go ahead and read over their lawn mowing reviews and then hire the one that is the best fit for your budget. GreenPal has on-boarded several affordable lawn care services that serve East Point and College Park Georgia so the good news is is that you can hire a good lawn cutting and yard maintenance company without breaking the bank. So what do you live over by South Fulton Medical Center or by Tri-Cities High School you are right in Greenpal's online lawn care services coverage area and can expect 3 to 5 free and affordable lawn mowing prices after you sign up for lawn cutting bids. It is our pleasure to help you find schedule and pay the best fit lawnmowing business nearby me in the East Point area. Also if you need lawn cutting services in Smyrna GA or looking for lawn maintenance services in Smyrna nearby me GreenPal offers on-demand lawn care in those areas of the greater ATL area as well.
Lawn Mowing Cost Calculator
Find out the average cost for Lawn Care Services In East Point GA
About East Point Georgia
East Point is a suburban city located southwest of the neighborhoods of Atlanta in Fulton County.
The name "East Point" derives from the fact that this is the terminus of the Atlanta & West Point Railroad in the east; West Point, Georgia, is the terminus where the rail line ends in the west. This settlement was founded as a railroad terminus with 16 families in 1870, but grew quickly after it became an inviting place for industry to develop. Soon it boasted the railway, two gristmills, and a government distillery located on Connally Drive. One of the earliest buildings was the factory of the White Hickory Manufacturing Company, built by B.M. Blount and L.M. Hill (who became the first chairman of the board of aldermen of the city).

By 1880 the town had two churches, a common school, a steam-cotton gin, a sawmill, a post office (founded in 1851), a telegraph office and its own newspaper weekly, The Plow Boy. East Point ranked as a grain and cotton-growing center. With its pleasant upland climate and proximity to the railway, it was a popular summer resort for people from the city of Atlanta.
East Point is served by Sumner Park, Sykes Park, Brookdale Park, Grayson Field, Jefferson Park, John Milner Park and Chris Stacks Field. The city boasts of producing several notable athletes, among them Reggie Rutland, Jonas Jennings (NFL), Nick Rogers (NFL), Bill Thorn, Donald Adams (Basketball), John Milner (baseball) and Jay Hudson.[citation needed]

When the Dick Lane Velodrome was built in 1974, it was one of only two in the United States. Named after a longtime City Council member, the Velodrome was inspired by a facility seen by a group of residents and city officials who visited the Munich Olympics in 1972. The Velodrome is a 1/5 mile and 36° banked concrete track for bicycle racing, set in Sumner park in a residential part of historic East Point. Dick Lane is the only velodrome in the world with a green space that contains a large oak tree and a creek running through the in-field.[16] It is located eight miles south of downtown Atlanta. Source: Wikipedia East Point, GA
Save Time, Save Money,
Book a great lawn service now with GreenPal.