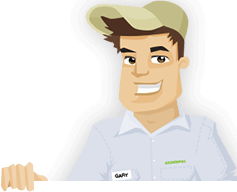 Needing your Lawn Cut?

Get Competitive pricing without the hassle

Book lawn mowing by a pro in St Louis

Order lawn mowing now without calling around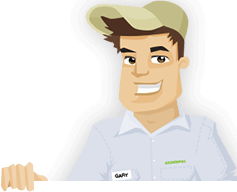 Needing your Lawn Cut?

Get Competitive pricing without the hassle

Book lawn mowing by a pro in St Louis

Order lawn mowing now without calling around
Local lawn mowing services in St Louis Missouri
compete for your lawn

Here are Best Lawn Care Services in St Louis, MO as of Oct, 2023
5 Star Ratings about GreenPal
Anette Taylor
Lawn Cut in St Louis MO

"As someone that actually likes to mow my own yard, I wasn't sure if GreenPal was the right place for me, however, I gave it a try while I was on vacation and realized that my grass was most likely 2 feet tall and I couldn't get the guy I normally use to cut my grass in St Louis to cut it because I wouldn't be there to pay him.. sigh. I found GreenPal while searching on Google for lawn care services in the St Louis area, and from the comfort of my beach chair I scheduled a local lawn maintenance service through Greenpal to have someone cut my yard the day before I got home. Will definitely use GreenPal for my yard from here on out to cut my grass in Fox Park."
Micheal Johnson
Yard Mowing in St Louis MO

"My wife asked me to find a good lawn care company to mow our home in St Louis. Normally I mow the yard myself, but I've gotten so busy I've been waiting three weeks at a time cutting the lawn. I had a few choices... I could drive around and see if I spot a lawn guy but that's shady, because I feel obligated to agree to the quote, I hate bargaining or I could call every lawn service in the St Louis area but I also hate the grind of calling etc.,I happened to hear a coworker raving about his recent experience with a company called GreenPal, and it sounded amazing, so I tried it out myself. Best decision ever to get someone to cut my grass for me for my home in Princeton Heights."
Marc Holland
Grass Cutting in St Louis MO

"I am sincerely impressed with the lawn cutting service I received by the lawn care service provider I selected on GreenPal to cut my grass for me for my home in Walnut Park West. The lawn mowing quotes I got for our lawn mowing were within my yard maintenance budget and the actual lawn mowing job was neat and on the day I scheduled for it to mowed. The lawn maintenance company who serviced our yard was polite and sent a dog treat to our home later on. I'm going to be using GreenPal to find some other St Louis lawn cutters to mow my other lawn in Troy and some rental homes I have throughout the St Louis area."
Ray Andrews
Lawn Service in St Louis MO

"I heard about GreenPal on a St Louis Facebook local group, and decided to give it a try. Finding a reliable person to mow my lawn is always a source of anxiety each spring, and GreenPal offers the perfect solution to find a grass cutting service in the St Louis County area. Rather than calling lawn care guys on Craigslist, GreenPal works like a reverse auction, I listed my lawn for lawn mowing bids, and got back 3 yard cutting quotes in an hour, then you review the lawn cutting quotes and pick the lawn guy you want to groom your yard. I picked EJ's because of the positive reviews they heard from other GreenPal lawn mowing clients. Thanks GreenPal for eliminating this headache of finding an affordable lawn mowing service in STL"
Not in St Louis, MO?
Here are GreenPal's lawn serivce areas
For some reason finding a reliable lawn care service to cut your grass throughout the entire St. Louis area is harder than it needs to be. Your grass is tall, and all you need is just a professional lawnmowing company to come out and mow it down for you but for some reason nobody will return your phone call when you leave a voicemail for them… Well that is why we built GreenPal, the the easiest way in St. Louis Missouri to find the best fit your maintenance company that actually wants to cut your grass for fair price. Let me explain to you a little bit about how GreenPal works and how the lawn mowing app can save you time and money. GreenPal attracts the best lawn care services in St. Louis to operate the lawnmowing business on top of the GreenPal website and technology. This in turn makes it easy for you to get lawnmowing prices, read lawn care reviews about each of the STL lawn care services, and make the best hiring decision that you can make for who you want to cut your grass this lawnmowing season. Ordinarily, you would have to call around and leave a bunch of voicemails and hope one of the grass cutters called you back and come out to your yard to give you a price for your grass cutting right? Well now you don't have to do any of that and what normally takes hours of calling around asking for lawn maintenance prices can now be done literally minutes.

After you sign up on your GreenPal account within 45 minutes you'll get up to five free grass cutting prices from local lawn care services in the St. Louis Missouri area that have looked at your yard's information, you lawn's size, and where your yard is located in the St. Louis area. They will then prepare their custom lawnmowing prices that will be emailed to you for your consideration. Go through to the lawnmowing quotes that you get to pick the best yard maintenance company in St. Louis that you want to work with. After that they will come out and cut your grass and send you a picture of the freshly mowed lawn for you to review and then your card is conveniently billed online and you don't have to even mail a check or leave cash that I stashed under your front doormat to pay for your yard cut. There are dozens of lawnmowing services in the St. Louis area that use GreenPal to operate their business, so no matter if you live in Academy, Baden, Benton Park, Benton Park West, Bevo Mill, Botanical Heights, Boulevard Heights, Carondelet Carr Square, Central West End, Cheltenham, or Clayton Tamm in St. Louis you can quickly get prices for yard maintenance and hire a low-cost lawnmowing company in St. Louis with a snap now. With St Louis's economic rebound, local residential lawnmowing businesses are tough to get a hold of, but those days are now a thing of the past because you have GreenPal. So no matter if you live by Forest Park or Turtle Park in St Louis go ahead and click the orange button at the top of your screen and you'll get up to 5 free yard cutting estimates for you to choose from and then you can take a break this weekend and let a professional lawnmowing service in St Louis cut your grass and take care of your yard and landscaping for you. Also if you live in another part of the St Louis area, GreenPal also has some local lawn care services in Chesterfield, MO don't live in that part of the STL area.. No worries GreenPal has also onboarded someaffordable lawn mowing businesses in Florissant, MO that use the GreenPal system to operate their landscape maintenance business.
Lawn Mowing Cost Calculator
Find out the average cost for Lawn Care Services In St Louis MO
About St Louis Missouri
St. Louis is an independent city and major U.S. port in the state of Missouri
St. Louis is built along the western bank of the Mississippi River, on the border with Illinois. The city had an estimated 2016 population of 311,404, and is the cultural and economic center of the Greater St. Louis area, making it the largest metropolitan area in Missouri and the 19th-largest in the United States.

Prior to European settlement, the area was a major regional center of Native American Mississippian culture. The city of St. Louis was founded in 1764 by French fur traders Pierre Laclède and Auguste Chouteau, and named after Louis IX of France. In 1764, following France's defeat in the Seven Years' War, the area was ceded to Spain and retroceded back to France in 1800. In 1803, the United States acquired the territory as part of the Louisiana Purchase. During the 19th century, St. Louis developed as a major port on the Mississippi River. In the 1870 Census, St. Louis was ranked as the 4th-largest city in the United States. It separated from St. Louis County in 1877, becoming an independent city and limiting its own political boundaries. In 1904, it hosted the Louisiana Purchase Exposition and the Summer Olympics.
The area that would become St. Louis was a center of the Native American Mississippian culture, which built numerous temple and residential earthwork mounds on both sides of the Mississippi River. Their major regional center was at Cahokia Mounds, active from 900 AD to 1500 AD. Due to numerous major earthworks within St. Louis boundaries, the city was nicknamed as the "Mound City." These mounds were mostly demolished during the city's development. Historic Native American tribes in the area included the Siouan-speaking Osage people, whose territory extended west, and the Illiniwek.

European exploration of the area was first recorded in 1673, when French explorers Louis Jolliet and Jacques Marquette traveled through the Mississippi River valley. Five years later, La Salle claimed the region for France as part of La Louisiane. The home of Auguste Chouteau in St. Louis. Chouteau and Pierre Laclède founded St. Louis in 1764. Source: Wikipedia St Louis, MO
Save Time, Save Money,
Book a great lawn service now with GreenPal.