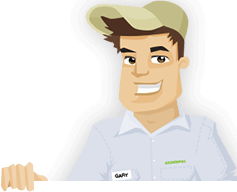 Needing your Lawn Cut?

Get Competitive pricing without the hassle

Book lawn mowing by a pro in St. Charles

Order lawn mowing now without calling around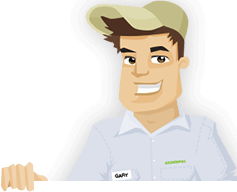 Needing your Lawn Cut?

Get Competitive pricing without the hassle

Book lawn mowing by a pro in St. Charles

Order lawn mowing now without calling around
Local lawn mowing services in St. Charles Missouri
compete for your lawn

Here are Best Lawn Care Services in St. Charles, MO as of Sep, 2023
5 Star Ratings about GreenPal
Charles Good
Lawn Cutting in St. Charles MO

"I had a lawn guy that was cutting my grass for my for my home by Lindenwood University in St. Charles Missouri, however he was coming out of downtown St. Louis and decided to up in my lawnmowing rate $20 extra per yard cut. While I really liked his lawn service I could not afford the additional surcharge and so I started hunting around for lawn care services near me in St. Charles that may could offer me the same rate or cheaper yard cutting price. A friend from work recommended the GreenPal lawnmowing app so I downloaded it to give it a shot. I was pleasantly surprised when I received four lawn cutting quotes that were actually cheaper than what I was paying my last lawn cutting service. I hired the middle of the road in terms of lawn mowing price from the lawn care service pricing list and now they are cutting the grass every seven days."
Louis Brown
Grass Cut in St. Charles MO

"I've been using GreenPal for two years now and felt like the lawn care service app needed a good review. What I like about GreenPal is the yard maintenance schedule stays on track, even if there's rain the app make sure that your yard gets cut in a timely fashion. My last lawn cutting service that I had mowing my yard in St. Charles would just come and cut the grass whenever he wanted to mow it and would not pay attention to what our set every two weeks schedule was supposed to be for cutting the yard. Then I would get the yard maintenance bill and it would be all messed up and wouldn't aligned to the actual dates that he cut the yard. GreenPal solved this problem for me making sure everything with the yard maintenance is nice and neat and organized and now I don't have to worry about managing my lawn maintenance anymore."
Allen Williams
Lawn Mow in St. Charles MO

"I'm a real estate investor in the greater St Louis area and I have 3 yards in the St. Charles Missouri area that needed to be cut. Two of them over by St Charles West High School and one of them is by Jean Baptist Point DuSable Park in St. Charles. I was looking to try to get a group discount on cut the grass on all of them, and the cool thing about the GreenPal website is they enable you to manage multiple yards maintenance and bid the ther lawn cutting together. I got the lawn services all the setup I saved over 20% on my lawn cutting costs and yard maintenance for those rental properties and now they are cash flowing better than they were previously. I recommend the GreenPal lawn mowing appl every chance I get to people in the St. Charles Missouri and greater St. Louis County area that want yard cutting with less headache and less money."
John Taylor
Lawn Care Service in St. Charles MO

"I usually cut my own grass because every lawn care service in the St. Charles area I wanted to signed me up on the full-blown landscape maintenance contract, and all I really wanted was every two week basic lawn cutting for my yard by Sunnydale Mobile Home Park. I got tired of haggling with different lawnmowing services and begging them to cut my grass every two weeks, and after one of them doubled his grass cutting rate on me I decided to just not mess with it anymore. I found the GreenPal lawn care app in the Apple App Store and decided to give a shot. As it turns out having a system manage your lawnmowing contractor for you saves time and money because now I don't have to haggle over the lawn cutting price or argue over the lawn maintenance schedule. I just set it up for what I want done with the yard mowing and it magically just happens and the best part is I don't have to talk to anybody, I love it, thanks a bunch to the GreenPal team"
Not in St. Charles, Mo?
Here are GreenPal's lawn serivce areas
Thanks for stopping by and checking out Greenpal's online ordering page for yard maintenance companies, lawn care services, and grass cutters in the St. Charles Missouri area. If you're needing to get your grass cut in St. Charles you have arrived at the right place. Last year GreenPal launched its online lawnmowing service in the St. Louis Missouri area and the good news is recently we have extended our lawn maintenance services to St. Charles. Immediately after we extended our lawnmowing coverage to St. Charles we received dozens of sign-ups for people wanting reliable, and affordable yard maintenance near me in the St. Charles, MO area. If you're needing anything from just the basic lawn cutting to a full service yard maintenance company, GreenPal has done the hard work and found the best lawn care services in St. Charles that you could hire to cut your grass.

We do all the legwork for you such as checking out their lawnmowers to make sure that they are professional cutting quality, and talking to their past lawn maintenance clients in the St. Charles Missouri area to investigate what kind of quality lawn mowing job they did on mowing their yard. Only the best and most reliable and most affordable lawn maintenance companies that cut grass throughout the Saint Charles MO area get to operate their business on the GreenPal lawn care service mobile app. Why does this matter? Because I'm sure you have probably already called around to a few other lawn cutting companies in St. Charles and left a few voicemails to try to get a price estimate to find out how much it's going to cost to cut your grass. And then you sit around and wait for a returned phone call that never comes, this should all be easier and that's why we built GreenPal which is the easiest and fastest way to get competitive prices for how much is going to cost to mow your yard and also the easiest way to hire and schedule that lawn care service for your first lawn cutting and the rest of the lawn mowing season. So whether you live by Jaycee Park St, the Missouri Botanical Garden, or by First Missouri State Capitol, GreenPal has dozens of reliable and affordable lawn maintenance companies in St. Charles that want to cut your grass. If you ready to get started with three lawnmowing quotes go ahead and click the little button at very top of your screen and you will get four or five lawnmowing estimates emailed right to your inbox. Included in that estimate will be the basic lawn cutting, edging, trimming any grass and also blowing off your paved areas free of debris leaves and grass. If the lawnmowing estimates you get on GreenPal look good go ahead and just click hire me and the lawn care service you hire St. Charles Missouri will be out to cut your grass tomorrow. It's as easy as that should you have any questions as you were using the GreenPal mobile app do not hesitate to reach out we are here to help. Also if you need affordable yard mowing services in Ferguson, MO or needing to hire a local lawn maintenance service in Clayton MO nearby me GreenPal also covers those areas of STL as well.
Lawn Mowing Cost Calculator
Find out the average cost for Lawn Care Services In St. Charles MO
About St. Charles Missouri
St. Charles is a city in, and the county seat of, St. Charles County, Missouri.
Founded in about 1769 as Les Petites Côtes, or "The Little Hills" in French, by Louis Blanchette, a French-Canadian fur trader, when the area was nominally ruled by Spain following the Seven Years' War, it is the third-oldest city in Missouri. For a time, it played a significant role in the United States' westward expansion.

It was settled primarily by French-speaking colonists from Canada in its early days and was considered the last "civilized" stop by the Lewis and Clark Expedition in 1804, which was exploring the western territory after the United States made the Louisiana Purchase. The city served as the first Missouri capital from 1821 to 1826,and is the site of the Saint Rose Philippine Duchesne shrine.

Considered to begin in St. Charles, the Boone's Lick Trail along the Missouri River lowlands was the major overland route for settlement of central and western Missouri. This area became known as the Boonslick or "Boonslick Country." At Franklin, Missouri, the trail ended. Westward progress continued on the Santa Fe Trail.
When Missouri was granted statehood in 1821, the legislature decided to build a "City of Jefferson" to serve as the state capital, in the center of the state, overlooking the Missouri River. Since this land was undeveloped at the time, a temporary capital was needed. St. Charles beat eight other cities in a competition to house the temporary capital, offering free meeting space for the legislature in rooms located above a hardware store. This building is preserved as the First Missouri State Capitol State Historic Site and may be toured. The Missouri government continued to meet there until Jefferson City was ready in 1826.

St. Charles is a charter city under the Missouri Constitution, with a City Council as the governing body, consisting of one member for each of the ten wards, each serving a three-year term. The executive head of the City government is the Mayor for all legal and ceremonial purposes. The Mayor appoints the members of the various Boards, Commissions, and Committees created by ordinance. The current mayor is Sally Faith; she was sworn in on April 19, 2011. Source: Wikipedia St. Charles, MO
Save Time, Save Money,
Book a great lawn service now with GreenPal.