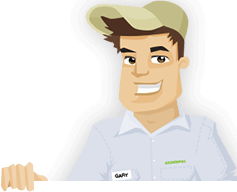 Needing your Lawn Cut?

Get Competitive pricing without the hassle

Book lawn mowing by a pro in Granite City

Order lawn mowing now without calling around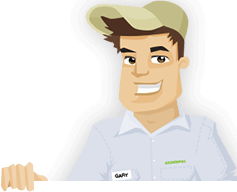 Needing your Lawn Cut?

Get Competitive pricing without the hassle

Book lawn mowing by a pro in Granite City

Order lawn mowing now without calling around
Local lawn mowing services in Granite City Illinois
compete for your lawn

Here are Best Lawn Care Services in Granite City, IL as of Sep, 2023
5 Star Ratings about GreenPal
Stephen Bruno
Lawn Maintenance in Granite City IL

"I have been using Greenpal for my personal home in St. Louis for two lawnmowing seasons, and now I have added a new property to my account with them to mow my mother's home in Granite City. Getting quotes for that home and yard was a breeze. GreenPal's mobile app for multiple properties dashboard makes managing multiple yard services for multiple yards a snap and now mother's yard gets mowed every week and I don't have to go over there and cut the grass for it, and I don't have to worry about her cutting the grass anymore. GreenPal gives me peace of mind that my mom's yard and my personal yard will be taken care of I don't have to worry about lawn maintenance anymore."
Robert Brown
Grass Cut in Granite City IL

"I rent a home in Maryland Place in Granite City and I was just looking for a basic lawn cutting service to mow my yard once every 14 days. My last lawn care service flaked out on me so I got on craigslist and started dialing for dollars so to speak and I couldn't even get anybody to come out to the yard to take a look to give me a price on cutting the grass. I found an ad for GreenPal on the St. Louis craigslist and while it seemed too good to be true, I signed up for free lawnmowing quotes on it and got introduced to an a reliable and affordable lawn care service near me in Granite City, Il. I have them booked for every two weeks grass cutting for the rest of the lawnmowing season and I'm all good now."
Sharon Williams
Yard Mowing in Granite City IL

"I don't know what it is about lawn care services in the St. Louis area but they kind of just come to cut your grass whenever they want to. Now I know that things like rain and the weather can't be helped however it just seem like 10 days at a time we go and my grass will not get cut by the lawn care service that I was using in Granite City Illinois. A friend from Restoration Church recommend the GreenPal lawn mowing website, so I decided to give it a shot. The thing the GreenPal system does is that it keeps your lawn care service on a tight schedule throughout the lawn care season. I book weekly lawn mowing from April through September and then bi-weekly lawn mowing in October and November. None of that was possible when I was working with my last lawn care service, heck we could even keep things straight enough as it was. So I recommend GreenPal anybody tired of arguing or having to nag their lawn guy, it really solved that problem for me."
Charlene Short
Lawn Care in Granite City IL

"I have been using the same lawn cutting guy in Granite City for the last three mowing seasons, and I guess you can just say that I tolerated his yard work. It just seem like he always left clumps of grass in the yard and did a rush job of cutting every time he came to mow. Every time I would ask him about it and ask him to improve a little on the yard work for the next lawnmowing he would get defensive, I really got tired of it so I decided it was time to replace him. That prove to be harder than I thought it would be after calling around to different lawn care services in Granite City nobody wanted to mow my yard in Pontoon Beach. That is until I found the GreenPal lawnmowing app. I signed up and in less than five minutes and had a replacement for lawn mowing guy pronto. The app introduced me to a solid affordable Lawn Care service that now is mowing my yard every seven days."
Not in Granite City, IL?
Here are GreenPal's lawn serivce areas
GreenPal has helped thousands of homeowners in the St. Louis area get the grass cut for three lawnmowing seasons now, and the great news is now we are live in Granite City Illinois. If you're looking for reliable, affordable, a professional lawn maintenance service and yard cutting company in Granite City then you have arrived to the right place. Have you ever tried to call around to different lawn care services in Granite City to get an estimate for how much lawnmowing at your home will cost? I imagine that you probably made a few phone calls and left a few voicemails for different lawn care services in Granite City and haven't even gotten a phone call back for your lawn cutting quote. Don't feel bad that's pretty normal. The reality is is that Granite City is a growing community and that lawn care service business owners in town are busy and they are cutting grass and don't have time to return your phone call or drive out to your yard to measure it to prepare you a lawn cutting estimate. But the good news is that where GreenPal comes in to help you get competitive lawn cutting prices, compare quotes for lawnmowing, read over lawn care service reviews that other residents of Granite City, IL have said about them, and then make the best and informed hiring decision you can make with who is going to provide you your yard maintenance and grass cutting this season.

GreenPal has invested time and effort for you to find the best lawn care services in Granite City Illinois that want to mow your yard. GreenPal has hundreds of satisfied customers in Granite City already and is currently on-boarded dozens of professional lawn care services in Madison County near Nameoki, Lincoln Place, Maryland Place, and near Wilson Park in Granite City. When you sign up for lawn cutting quotes you'll get four or five competitive and free lawnmowing estimates from rated and reviewed lawn care services near me in the Granite City area. You are under no obligation to hire any of the lawnmowing companies, you can read over the reviews at your leisure, and then hire the best fit lawn care service out of the lawnmowing price list that you get from GreenPal. Included in each lawnmowing estimate is a good professional lawnmowing of all of your grass, edging all of your sidewalks and driveway concrete lines, blowing off all the grass clippings when the yard maintenance service is done, and also trimming the grass around anything that you have in your yard. If you want some additional yard work done such a shrub pruning, mulch, weed removal and other yardwork you can certainly order those after the first lawn cutting goes well and the lawnmowing business that you hire prepares those additional lawn maintenance quotes for you. Thank you for stopping by and checking out GreenPal as your go to method to find, schedule, and pay the best lawn care service in Granite City Illinois that you could hire. Should you have any questions about how GreenPal works or need any help in selecting which lawn care service to hire after you get your lawnmowing estimates from the GreenPal lawn care service mobile app, do not hesitate to reach out we are here to assist you. Also if you need affordable lawn maintenance in Ferguson, MO or needing to hire a local grass cutting service in Clayton MO nearby me GreenPal also covers those areas of STL as well.
Lawn Mowing Cost Calculator
Find out the average cost for Lawn Care Services In Granite City IL
About Granite City Illinois
Granite City is a city in Madison County, Illinois, within the Greater St. Louis metropolitan area.
Granite City is a city in Madison County, Illinois, United States, within the Greater St. Louis metropolitan area. The population was 29,849 at the 2010 census, making it the second largest city in the Metro East and Southern Illinois regions, behind Belleville. Officially founded in 1896, Granite City was named by the Niedringhaus brothers, William and Frederick, who established it as a steel making company town for the manufacture of kitchen utensils made to resemble granite.

Granite City was founded in 1896 to be a planned company city similar to Pullman, Illinois, by German immigrant brothers Frederick G. and William Niedringhaus for their Granite ware kitchen supplies factory.

Since 1866, the brothers had been operating the St. Louis Stamping Company, an iron works company, that made kitchen utensils in St. Louis, Missouri.In the 1870s, William discovered an enamelware process in Europe whereby metal utensils could be coated with enamel to make them lighter and more resistant to oxidation. At the time, most enamelware was usually just one color as the additions of any colors to the process was inefficient. On June 1, 1878, William applied for Patent 207543 to improve the efficiency whereby a pattern could be applied to enamelware while the enamel was still wet simply by placing a thin piece of paper with an oxidized pattern on top of it. The paper would fall off in the drying process and the pattern was embedded. The brothers' pattern made the utensils resemble granite. The resulting product was enormously popular.
In 1896, Granite City was officially incorporated as a City within Madison County, Illinois.The first seven years went as planned with rapid growth. Henry Fossiek was hired as the first policeman, a School Board of Directors was appointed by the Mayor, four schools opened, the 1st Church of the Concordian Lutheran Church was built, Stamping Company changed its name to National Enameling & Stamping Company (NESCO), and lots were sold for a new subdivision to be named 'Granite Park' (More commonly known as West Granite, today). Then in 1903, a massive flood covered all of West Granite while the rest of the town stayed relatively dry.

There were 12,214 households out of which 27.1% had children under the age of 18 living with them, 42.4% were married couples living together, 15.4% had a female householder with no husband present, and 36.2% were non-families. 30.4% of all households were made up of householders living alone, and 13.0% had someone living alone who was 65 years of age or older. The average household size was 2.42 and the average family size was 3.

The Granite City Park District owns 13 parks. Wilson Park is the most notable. A 1.4-mile paved trail encircles the 74-acre park which contains a pool, ice rink, park office, skate park, food and beverage stand, tennis courts, several pavilions, baseball fields, and a wedding area. The Park District offers baseball, flag football, tennis, soccer, basketball, and hockey programs for the youth. Source: Wikipedia Granite City, IL
Save Time, Save Money,
Book a great lawn service now with GreenPal.