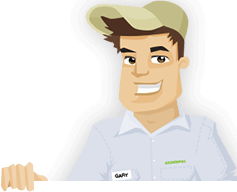 Needing your Lawn Cut?
Get Competitive pricing without the hassle
Book lawn mowing by a pro in Kansas City
Order lawn mowing now without calling around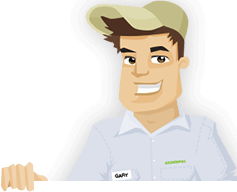 Needing your Lawn Cut?
Get Competitive pricing without the hassle
Book lawn mowing by a pro in Kansas City
Order lawn mowing now without calling around
Local lawn mowing services in Kansas City Missouri
compete for your lawn

Here are Best Lawn Care Services in Kansas City, MO as of Sep, 2019
Here are a few 5 Star Ratings from GreenPal users
Megan Presley
Lawn Service in Kansas City MO
We bought a new home in Nashua but were so unfamiliar with the city. We called the first three people Google gave us but only one got back to us with a lawn mowing quote that was way too high. I guess Google caught on and started showing us GreenPal, so we took a chance on it. It works pretty good! And the local lawn mower we hired in Kansas City was much more affordable than anything else we found. We decided to keep Andy for the remainder of the year. At least we know where to look if anything happens!
Ben Mansfield
Yard Mowing in Kansas City MO
My lawn was torn up after I hired "the best" landscaping in Kansas City. I just put in new turf last year and finally could start mowing again. Down Two Earth saved my life, he found out about the turf and went back to his garage to get a push mower. Took him awhile since he lived in Claycomo, but he did anyways. Apparently anything higher in power would have torn up the turf. That's a quality job on his part, I don't trust anyone else anymore!
Julie Stern
Lawn Mow in Kansas City MO
So far I've hired three lawn mowers to take care of my yard. They're nothing special, but they are honest. I will give them that. I called one back because he left all the clippings everywhere, and he came back an hour later and took care of it. I don't expect perfection, but you know how Blenheim Square can get. The smallest mess up on a home and everyone thinks you are letting it go to the dogs. I'm just glad he took the time to come back, that's all I can ask for.
Jose Villanueva
Lawn Mowing Service in Kansas City MO
Dillon Lawn Care is the nicest lawn care service in Kansas City! We started talking on a Tuesday, and by Thursday he was on our lawn and even nicer in person. He walked me through the yard to make sure there weren't any problems (there was none) and then he got to work. I have been looking for an affordable lawn maintenance near Hickman Mills for years, Jake must have been hiding from me because I just found him.
Not in Kansas City, MO?
Here are GreenPal's lawn service areas
Lawn Mowing Cost Calculator
Find out the average cost for Lawn Care Services In Kansas City MO
What more could you ask for in a service like GreenPal? What used to take time and money to find the best deals in local lawn care in your city has been made easy. As easily as you would call for an uber, GreenPal can get you in touch with every lawn mower and landscaper in Kansas City.
Since we launched our lawn care platform for everyone in the nation, GreenPal has found a home in some of the biggest cities in America. In Kansas City alone, we have been able to find buzzing activity in almost every area. Three lawn maintenance services in the River Market District, and one in Big Shoal. Home and business owners alike in Antioch Acres, Chaumiere, and Evanston Place have already found someone to take care of their landscaping for the rest of the year! So what exactly are you waiting for?
Perhaps it is hesitation. Sites like Craigslist have made it difficult for people to feel safe. With the potential for scammers claiming to be local lawn mowers in Kansas City that is totally understandable. GreenPal has taken measures to prevent anyone other than legit landscapers and lawn care services to be on our website. Our application process is tough, and it requires documentation to the tee. We do all this to make sure that the people you are inviting into your home are there to cut the grass.
Signing up for GreenPal takes as little as five minutes, and no credit card is required. Once you provide us with your email and the address you want your lawn care done, we will give you access to the dozens of the best lawn mowers in Kansas City, Missouri. From there you can ask for free quotes, talk shop with a job you might have, and schedule an appointment, all from our website and app! This is how lawn care should be in this day and age!
About Kansas City Missouri
Kansas City is a city in Missouri, United States.
Kansas City, Missouri is accredited with being the largest city in Missouri. With an estimated population of 488 thousand people, it is also listed as the largest city by population. Kansas City ranks as the central city of the Kansas City metro area, right on the Kansas-Missouri border. It lies along the Missouri River port and the Kansas River from the west. It was not incorporated as a city until June 1st, where confusion lied. The Kansas Territory, soon to be the state of Kansas, was brought into being shortly after Kansas City was incorporated. The second name "city" was added to the Missouri city to stop any confusion.
Any documentation of visitation from anyone other than indigenous tribes of the area include names like Étienne de Veniard, Sieur de Bourgmont. He was the first to explore the lower Missouri River. His legend lives on in infamy however, because of his involvement with the Native American tribes.
He was married to a native woman and illegally traded furs. While he was at the fort and was responsible for it and its inhabitants, but when a warring tribe ransacked it he abandoned it. A long series of events occurred that led to the exploration of Lewis and Clark, and John McCoy established West Port along the Santa Fe Trail in 1833. This sparked the migration between the north and the south, with Kansas and Missouri becoming huge stopping points along the way. By 1853, the City of Kansas had a mayor, post office, and trading posts. The boundary lines back then resided at where Ninth Street is now, Bluff Street and between Holmes Road and Charlotte Street. During the Civil War, Missouri sided with the Confederate States of America and fought accordingly, but well after the Civil War population and industry exploded. In turn, Kansas City lost its southern identity and became enlightened like the rest of the north. Once Hannibal Bridge was opened to the public, the population exploded again, making Kansas City the twenty-second largest city in the country.
Tired of unreliable lawn services?
So are we... See how it works
Recent lawns mowed in Kansas City, MO
by GreenPal's community of lawn care pros
Save Time, Save Money,
Book a great local lawn service now with GreenPal.