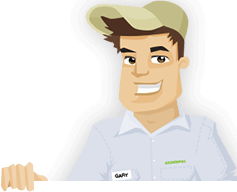 Needing your Lawn Cut?

Get Competitive pricing without the hassle

Book lawn mowing by a pro in O'Fallon

Order lawn mowing now without calling around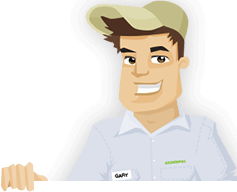 Needing your Lawn Cut?

Get Competitive pricing without the hassle

Book lawn mowing by a pro in O'Fallon

Order lawn mowing now without calling around
Local lawn mowing services in O'Fallon Missouri
compete for your lawn

Here are Best Lawn Care Services in O'Fallon, MO as of Sep, 2023
5 Star Ratings about GreenPal
Kim Martin
Lawn Care in O'Fallon MO

"Well I had almost given up on paying an affordable lawn care service to cut my grass and O'Fallon, MO after trying 3 different lawn businesses this past summer and one of them arguing with me about the lawn bill I decided to mow my own yard again. However after I broke my ankle push mowing my grass on this last lawn cutting I had to break down and hire a grass cutting service again after calling several yard mowing companies in O'Fallon, Missouri I finally settled on using GreenPal to handle the yard work for me and set me up with the best lawn care service in St. Charles County and I'm glad I did. No more arguing over the lawn mowing bill and now my lawn cuttings happen smooth and easy thank you GreenPal"
Thomas Bryant
Yard Mowing in O'Fallon MO

"The GreenPal lawn care services mobile app is very easy to use, they go out and find affordable lawn care services to bid on your yard mowing for you and you can read reviews from different lawn cutting guys nearby in the O'Fallon area. I recommend using the website because it has more features than the mobile app, however, the mobile app is nice to manag lawn cuttings on the go. What I really like the most about it is that I pay the lawn mower and yard cut one at a time and not by the month which is what most lawn care services in O Fallon require you to do. It really is lawn care made easy."
Pamela Lewis
Lawn Mowing Service in O'Fallon MO

"I was looking for a one time lawn cut for my mother's home in O'Fallon Missouri, I live in Wentzville nearby and I usually go over there to cut her grass however I have been busy with my job and have not had time lately. A friends at Church recommended GreenPal, and the process on the GreenPal lawn care mobile app was so easy. I decided to hire EJ's lawn care in O'Fallon Missouri to cut the grass each week for her and it bills my card for each lawn cutting. It's so easy that I can not justify cutting the grass myself anymore, so EJ now is mowing her yard each week , one less thing to mess with."
Anne Cook,
Lawn Cut in O'Fallon MO

"Once you go GreenPal, you never go back, I was calling a different lawnmowing services out of craigslist in the O'Fallon, MO area every other week or every month or so to come mow the yard and after being stood up by three different lawn mowing companies and O'Fallon Missouri , I decided to just let a professional but affordable lawn care service cut the grass each week for me but even that prove harder to set up then I initially suspected. The pricing these lawn care services in O'Fallon set can go from way cheap to ridiculous and I never knew what I was paying for with my lawn mowing quotes. GreenPal made the process of choosing the right fit lawn care service for my yard painless through their reviews and pricing system. I highly recommend anybody in the O'Fallon or Wentzville, MO area try it."
Not in O'Fallon, MO?
Here are GreenPal's lawn serivce areas
Hi there and welcome to the online ordering page for lawn care services in O'Fallon Missouri if you are needing to get your lawn cut you are in the right place and if you are ready go ahead and click the orange button at the top of the screen to get five free quotes from affordable lawn care services in St. Charles county delivered to your email inbox for lawnmowing for your home in O Fallon Missouri .

My name is Gary, allow me tell you a little bit about how the GreenPal lawn care service works. We have done the hard work for you by interviewing all of the best lawn care services in the Saint Charles County Missouri area so whether you live in O'Fallon, Lake St. Louis, or Wentzville MO the best lawn care services in the O'Fallon Missouri are are now at your fingertips to hire online for your yard maintenance needs.

How do we know which ones are the best at cutting grass? Well we do the hard work for you by personally vetting each lawn care service that we let on to the GreenPal system to operate their lawn care business. We interview and audition dozens and dozens of different lawn mowing services and yard maintenance businesses throughout the St. Charles County area and O'Fallon Missouri area, we look at their lawnmower equipment, we check out other lawn cutting work they have done for other yards in O'Fallon, and we also talk to their other customers in the O'Fallon Missouri area. You've seen these lawn guys riding up and down Mexico Rd, and Salt Lick road, but now you don't have to flag them down, because you can easily order lawn care service from them online now, or from the on demand GreenPal lawn care mobile app. Are you needing law care service outside of O'Fallon, MO? We service the entire St. Louis metro area offering lawn mowing services in O'Fallon Missouri and performing lawn services in Florissant Missouri

After we do all of that we set them up on the GreenPal system for them to operate their lawn mowing business in the O'Fallon area to service your yard for you. Why does this matter? Because now you can hire one of these great lawn care services in O'Fallon Missouri at an affordable lawn mowing price without even having to make a phone call. The city of O'Fallon is growing at the last census it has over 90,000 residents and was recently named one of the best cities in America to live in. It is the sixth largest city in the state of Missouri and as such lawn mowing businesses and yard cutting companies in O'Fallon are busy, I imagine you have tried calling around to other lawn service companies or lawn care businesses in the O'Fallon Missouri area and can't even get a return phone call , right? Well now you don't even have to leave another voicemail again. Just a few clicks of your mouse or taps on your smartphone and you can hire one of them on this website you're on now or with the GreenPal lawn care service mobile app. So take a break this weekend and let a reliable and affordable lawn care service in O'Fallon Missouri cut the yard for you.
Lawn Mowing Cost Calculator
Find out the average cost for Lawn Care Services In O'Fallon MO
About O'Fallon Missouri
'Fallon is a city along Interstate 70 and Interstate 64 between Lake St. Louis and St. Peters in St. Charles County, Missouri.
As of the census[4] of 2010, there were 79,329 people, 28,234 households, and 21,436 families residing in the city. The population density was 2,717.7 inhabitants per square mile (1,049.3/km2). There were 29,376 housing units at an average density of 1,006.4 per square mile (388.6/km2). The racial makeup of the city was 89.9% White, 4.0% African American, 0.2% Native American, 3.2% Asian, 0.1% Pacific Islander, 0.8% from other races, and 1.8% from two or more races. Hispanic or Latino of any race were 2.7% of the population.

There were 28,234 households of which 44.7% had children under the age of 18 living with them, 61.6% were married couples living together, 10.0% had a female householder with no husband present, 4.3% had a male householder with no wife present, and 24.1% were non-families. 19.3% of all households were made up of individuals and 6.2% had someone living alone who was 65 years of age or older. The average household size was 2.80 and the average family size was 3.23.
O'Fallon operates under a charter form of government. In 2010, the current four wards were redistricted and a new, fifth ward was created. The current mayor is William "Bill" Hennessy. The current (April 2018) City Council members are: Dave Hinman, Rick Lucas, Rose Mack, Tom Herweck, Reid Cranmer, Jeff Schwentker, Jeff Kuehn, Mike Pheney, and Debbie Cook. Laws

On April 5, 2011, 72% of O'Fallon voters approved of Proposition S, the "Smoke-Free O'Fallon" Ordinance. The ordinance became a law and went into effect on June 16, 2011. Under the new law, there is a ban on smoking in all places of employment and at indoor public events. Some examples of places of employment that are under the smoking ban include libraries, schools, bars, restaurants, stores, manufacturers and private clubs who either have employees or host public events. In addition to the smoking ban at places of employment, there should also be proper "No Smoking" signs posted at every entrance of places of employment, and no ashtray should be in the smoke-free areas at places of employment. There are some exclusions in the ordinance, including: private homes, 20% of hotel and motel rooms, outdoor events, and outdoor spaces more than 3 feet away from doorways, windows, and ventilation systems.[21] Source: Wikipedia Ofallon, MO
Save Time, Save Money,
Book a great lawn service now with GreenPal.