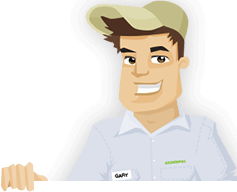 Needing your Lawn Cut?

Get Competitive pricing without the hassle

Book lawn mowing by a pro in Belleville

Order lawn mowing now without calling around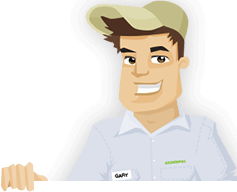 Needing your Lawn Cut?

Get Competitive pricing without the hassle

Book lawn mowing by a pro in Belleville

Order lawn mowing now without calling around
Local lawn mowing services in Belleville Missouri
compete for your lawn

Here are Best Lawn Care Services in Belleville, IL as of Sep, 2023
5 Star Ratings about GreenPal
Jimmie Hale
Lawn Care Service in Belleville IL

"I work near Scott Air Force Base in Belleville Illinois. I am in maintenance services procurement and had a few rental properties that needed to have the grass cut so it is my job to find a reliable lawn care service in the Belleville area to take care of the yard cutting for our property maintenance department and that proved to be harder than I thought it was going to be. After being delayed two weeks from one lawn mowing business in Belleville, IL I figured I would just sign up for GreenPal and let their system do the hard work of finding scheduling and paying a reliable lawn care service for our rental property lawn cuttings in Belleville."
Barbara Simoneaux
Lawn Care in Belleville IL

"I live off of N Belt St. in Belleville IL, my son usually cuts the grass however he is now busy with classes at Southwestern Illinois College and I am on disability so I cannot push mow our lawn. I had to find a reliable affordable lawnmowing company in the Belleville area to cut our yard for us. After making dozens of phone calls to different yard mowing companies in St. Clair County, Illinois I gave up. Luckily a friend from church recommend GreenPal to us and it has been smooth and easy ever since. I highly recommend this app to anybody needing the yard mowed in Belleville Illinois"
Daniel Newman
Lawn Maintenance in Belleville IL

"One of the things I hate about lawn mowing companies in Belleville is that they send you a bill every month for lawn care services and you never really know if you got all of the lawn cuttings that they are charging you for. I was always suspicious of my last lawn care service was charging me for lawnmowing's for my yard that I did not need especially during the hot summer months in August. When I started reading about the GreenPal lawn care mobile app I learned that they require the lawn care contractor to send you a picture each time they cut your yard and that you are only billed for each lawn cutting and you pay individually after each lawn cutting after I heard that I was sold. I signed up and got set up with an affordable lawn care service in Belleville Illinois and it has been very smooth and painless to use. I highly recommend this lawn care app for anybody that needs to get the yard cut in Belleville, IL."
Tom Murphy
Lawn Cutting in Belleville IL

"Have you ever had the problem of the disappearing lawn guy? That happened to me after using the same lawn care service in Belleville Illinois for 10 years.. One day my lawn man just up and disappeared and never returned my phone calls and never showed up to mow the yard ever again, I even owed him for a couple of lawn cuttings but I was never able to get a hold of him again to settle up our lawn mowing bill. After doing some research online I came across a Facebook group that was raving about this called GreenPal lawn care website. I checked it out and downloaded the mobile app signed up and got three competitive prices for lawn mowing from different lawn care services throughout the Belleville Illinois area. I hired one and they mow the yard the same day.. what a great time to be alive."
Not in Belleville, IL?
Here are GreenPal's lawn serivce areas
Hello and thank you for visiting the online ordering page for lawn care services in Belleville Illinois, please allow me to introduce myself my name is Gary and it's my job to make sure that you get matched up with the best lawn cutting service and yard maintenance service in Belleville Illinois . If you are ready to get started go ahead and click the orange button that says get my free bids and you will receive 3 to 5 free affordable lawn mowing quotes from affordable lawn care services throughout the Belleville Illinois area.

GreenPal has done the hard work of finding the best lawn care services and yard cutting companies throughout the Saint Clair County Illinois area whether you live in Belleville Illinois or Fairview Heights, IL we have done the hard work of finding the best lawn cutting companies and yard mowing businesses nearby in the Belleville, IL area available. You might be wondering how do we know they are any good? Well, let me explain our process to you. First we interview dozens and dozens of different lawn mowing companies in Belleville Illinois we check over their lawnmower equipment to make sure that it is in good operational lawn cutting condition, we also talk to other homeowners about yards they have cut and Belleville IL to make sure they did a quality lawn cutting job and that their client was satisfied with their yard work. After all of that we personally interview them to set them up on the GreenPal mobile app to run their lawn care business.

Why does that matter? Because now you can easily hire an affordable lawn care service with a few clicks of the mouse or taps on the GreenPal mobile app and not have to make dozens of phone calls requesting estimates for lawnmowing for your yard. As you know, The city of Belleville is prosperous and is the eighth largest city in the state of Illinois. Scott Air Force Base in Belleville has brought quite a bit of economic activity to the area so that means that lawn care services in Bellevue are busy and they cannot always return your phone call for your lawn mowing price quote or drive out to your yard to measure it to give you a quote for lawn cutting. But that is where the GreenPal mobile app comes in, after you list your yard maintenance details it will be sent to the rated lawn care services in Belleville, IL area on the Greenpal system to submit their quote for lawn cutting and lawn maintenance to you. Next you receive an email showing you all of the lawn care companies in Belleville that want to cut your grass, their price, and reviews from other customers in the Belleville area that were satisfied with their yard maintenance services. After that you can make an informed decision and hire the best lawn care service in Belleville, IL to cut your grass for you. If you're satisfied with the lawn cutting you can book them for your lawn mowings for the rest of the season and never have to leave a check under the mat again because payment for the lawn cut is easily handled for your lawn cutting on the GreenPal mobile app! So take a break and let a pro in Belleville Illinois cut the lawn this week for you. Also if you are looking lawn care services in Chesterfield MO, or a lawn mowing company in O'Fallon Missouri GreenPal can help you find a great lawn care service in those areas as well.
Lawn Mowing Cost Calculator
Find out the average cost for Lawn Care Services In Belleville IL
About Belleville Missouri
Belleville is a city in St. Clair County, Illinois, United States, co-extensive with Belleville Township.
George Blair named the city of Belleville in 1814. Blair donated an acre of his land for the Town Square and an additional 25 acres (100,000 m2) adjoining the square for the new county seat, causing the county seat to be transferred from the village of Cahokia. Belleville was incorporated as a village in 1819, and became a city in 1850. It is said that Blair named the city Belleville (French for "beautiful city") because he believed that a French name would attract new residents. Since major immigration in the mid-19th century occurred following revolutions in Germany, most of the population is of German heritage.

Many of the educated people fled their homeland after the failure of the German Revolution in 1848. Belleville was the center of the first important German settlement in Illinois. By 1870, an estimated 90% of the city's population was either German born or of German descent. After the Civil War, Belleville became a manufacturing center producing nails, printing presses, gray iron castings, agricultural equipment, and stoves. Belleville became known as "The Stove Capital of the World." The first brewery in Illinois was established in Belleville and in 1868, Gustav Goelitz founded the candy company that is known today as "Jelly Belly
The first style of homes in Belleville was simple brick cottages, known locally as "German street houses" or "row houses." However, there is a great variety of architectural style with American Foursquare, French Second Empire, Greek Revival, Gothic Revival, Italianate, Queen Anne, and Victorian. The Belleville Historic District, which was listed on the National Register of Historic Places in 1976, comprises 73 contributing properties. The "Old Belleville Historic District," was formed in 1974 and is the city's first historic district. The city also had two more historic districts: "Hexenbukel" (est. in 1991) and "Oakland" (est. in 1995)

Belleville's early German immigrants were scholarly, with most of them having graduated from German universities. They were nicknamed "Latin Farmers" because of this. After 1836 Gustav Koerner contributed to establish the city's public library. The Belleville Public Library is the state's oldest, predating the Illinois State Library by three years. The German settlers also founded choral and dramatic groups as well as literary societies. Belleville was also home to one of the first kindergartens in the country. The National Civic League recognized Belleville as one of the ten 2011 recipients of the All-America City Award. Source: Wikipedia Belleville, IL
Save Time, Save Money,
Book a great lawn service now with GreenPal.