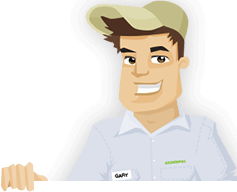 Needing your Lawn Cut?
Get Competitive pricing without the hassle
Book lawn mowing by a pro in Lee's Summit
Order lawn mowing now without calling around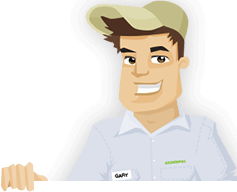 Needing your Lawn Cut?
Get Competitive pricing without the hassle
Book lawn mowing by a pro in Lee's Summit
Order lawn mowing now without calling around
Local lawn mowing services in Lee's Summit M Issouri
compete for your lawn

Here are Best Lawn Care Services in Lee's Summit, MO as of Aug, 2019
Here are a few 5 Star Ratings from GreenPal users
Joanne Whitaker
Lawn Service in Lee's Summit MO
I had some birds of paradise which I let grow way too long, they took well but were overwhelming. I got kind of fed up with leaving voicemails for every local landscaper in Lee's Summit I called, so I joined GreenPal and found more than enough people to help me. Two pretty cheap lawn mowers around Bent Tree Bluff and then a full service yard maintenance in Lee's Summit that was perfect for me. We struck a deal and the whole job was done at the end of the week. I'm impressed! The next time I need something I know where to look.
Andy Lopez
Grass Cut in Lee's Summit MO
We have used Brian several times and hired them on GreenPal and all that. It has been an easy relationship, he comes through every time. But as far as GreenPal goes, it was nice for afew months when Brian was out of town. I didn't hesitate to message another cheap lawn mower in Lee's Summit to take over. Like gears of a clock we had him in and out, and when Brian got back to me in Cockrell it was like he never left.
Morgan Greenwood
Lawn Cutting in Lee's Summit MO
Unfortunately after assessing the damage done to my yard, it looks like I won't be venturing out to haggle on my own with some of these cheap landscaping services in Lee's Summit. I got scammed pretty hard, but I should have known and done my research. I found a lot of people complaining about him on Yelp, and he was nowhere to be found on GreenPal. And there were like four affordable lawn care services near me on Lake Lotawana who were just as much as him, and they did great. Lesson learned for sure.
Bryan Anderson
Lawn Mow in Lee's Summit MO
This service is amazing! I met Brent from Brentwood Lawns for a free estimate on a huge project I had, totally worth it. I would have found him anyway I think because he is pretty well-regarded online, but I'm happy I can write a review for the best lawn mowing service in Lee's Summit. I'm from Raymore so you know we don't get a lot traffic our way, but I'm glad he came out anyway to help me out. Very highly recommend!
Not in Lee's Summit, MO?
Here are GreenPal's lawn service areas
Lawn Mowing Cost Calculator
Find out the average cost for Lawn Care Services In Lee's Summit MO
GreenPal is fast becoming the internet's premiere platform for the best lawn care in Lee's Summit! Just as easily as you would call for an Uber, your best options for local lawn mowing in Lee's Summit are just as easily within reach! GreenPal works on a very simple platform: connecting both ends of the lawn care market in order to make everyone happy.
Think about it, you as a homeowner are looking for good deals on cheap landscaping in Lee's Summit, at least something in your yard that is out of your experience. You may not know where to start. Do people still use phone books? Are the top ten results you see on Google really the best lawn maintenance services in Lee's Summit, Missouri? With GreenPal, you can be sure that we've scoured every nook and cranny in Lee's Summit, from Cheddington to Lochkirk, the Meadows of Winterset and Newberry in order to find the best deals in lawn care. When you jump on our service, you will have access to every single one of them at very competitive prices.
The second amazing part about GreenPal is that just as easily as you can find local yard maintenances in Lee's Summit, these same services have been made within reach. Every local lawn mower and landscaper worth his salt is on GreenPal waiting for people like you. When you sign up for GreenPal and schedule an appointment for cheap lawn mowing in Lee's Summit, you will be getting free quotes from local lawn care services big and small. It helps them recruit clients faster, you recieve competitive pricing on lawn mowing, everyone is happy.
One of the most distinguishing practices on GreenPal, besides hooking you up with the best lawn care in Lee's Summit, is our safety regulations regarding membership. Technically, you could find every lawn mower in Lee's Summit on Craigslist, as it has traditionally been a good source for that, but scammers have ruined the process. Without regulatory checks, anyone with a cheap lawn mower in Lee's Summit can call themselves the best landscaper in Lee's Summit. This can leave your entire home open to threat, all just from wanting to get your lawn mowed. Is that worth it to pay for a free service?
Okay, then what about a free service that vets every single contractor, landscaper, and independent lawn mower in Lee's Summit before allowing them your business. By the time you sing up for GreenPal, every yard maintenance in Lee's Summit will be registered and accredited. They will have photos of their recent work, and reviews.
GreenPal does that and so much more for your home and wallet. Sign up today to get a free quote, and you can sign up without a credit card. This is how lawn care in Lee's Summit is supposed to be in 2018!
About Lee's Summit M Issouri
Lee's Summit is a city in M Issouri, United States.
Lee's Summit is one of the small communities within Jackson and Cass County in the state of Missouri. It is the sixth largest city in the Kansas City metro area and the sixth largest city in the state. It ranks as the forty-fourth best city to live, according to CNN Money and Money magazine in 2006. As of the last census, Lee's Summit, Missouri jumped to ninety thousand people and moved up the ladder of the "100 Best Cities to Live in the United States." From forty-fourth to twenty-seventh.
The bustling city that Lee's Summit is now was once called the Town of Strother. The first recorded settlers in the area involve a man named William B. Howard and Maria D. Strother. She was the daughter of a William Strother in Bardstown, Kentucky, who has his known history in that area. Howard moved from Kentucky and bought 833 acres for his homestead.
For a while it was hardly any more than that family settling there, but in 1865 the town of Strother became Lee's Summit, a variation from John Graves Lea, who moved to Jackson County in 1849. Dr. Lea was killed by Kansas Jayhawkers for his belief in slavery. The Jayhawkers were vigilante gangs that took it upon themselves to clash with pro-slavery groups from MIssouri. Some of those groups included the Border Ruffians. The fights often got bloody and rowdy.
As a probably pro-slavery advocate (as the Jayhawkers thought him to be because of his wealth) and took his life in 1862. The settlers that were present during that time persuaded the Missouri Pacific Railroad to change the name in his honor. Because the Missouri Pacific Railroad somehow got control over the Kansas lands, they agreed and made. Dr. Lea's homestead rested on the highest point of the area, so they chose the name "Lea's Summit." Apparently, when the document was written they had misspelled the name with an extra "e" and it was kept as such until this day.
Tired of unreliable lawn services?
So are we... See how it works
Recent lawns mowed in Lee's Summit, MO
by GreenPal's community of lawn care pros
Save Time, Save Money,
Book a great local lawn service now with GreenPal.