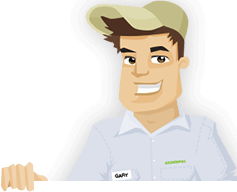 Needing your Lawn Cut?

Get Competitive pricing without the hassle

Book lawn mowing by a pro in Matthews

Order lawn mowing now without calling around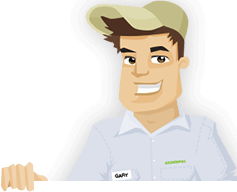 Needing your Lawn Cut?

Get Competitive pricing without the hassle

Book lawn mowing by a pro in Matthews

Order lawn mowing now without calling around
Local lawn mowing services in Matthews North Carolina
compete for your lawn

Here are Best Lawn Care Services in Matthews, NC as of Jun, 2023
5 Star Ratings about GreenPal
Elena Gill
Lawn Cutting in Matthews NC

"Seems like I have tried four different landscape maintenance and lawn mowing companies and the Matthews North Carolina area this past summer. One did OK job cutting the grass but was very iffy on when he would come out. He kind of just showed up when he wanted to mow the yard. And then when I got his yard maintenance bill for the lawn cuttings the dates didn't match up to the days that he actually mowed my yard so I was pretty sure I was getting charge for lawn mowing for my yard that I never actually got. When I heard about the GreenPal lawn care services app and that you pay by each individual lawn cutting online I knew this is a better way to manage my yard maintenance. I am sold on this for my grass maintenance for the time being."
Audrey Barrett
Lawn Cutting in Matthews NC

"I was in search of an affordable lawn care service to come cut my grass in Matthews North Carolina. I wasn't looking for the most expensive lawnmowing option, but I also wasn't looking for the cheapest lawn care service in Matthews or Mint Hill that I could fight. I was using a lawnmowing company over in Mint Hill, NC but he wanted to increase his price $10 extra per cut to drive over to my home in Matthews North Carolina. After hunting around on Google I stumbled onto the GreenPal website, I signed up in less than two minutes, and before I knew it I had multiple lawn cutting prices in my email inbox. This was the easiest thing I've ever done for maintaining my home, I highly recommend it for anyone looking to take the hassle out of grass cutting and yard maintenance."
Andre Garrett
Lawn Mowing Service in Matthews NC

"I was looking for a lawn mowing service that will come every Thursday and cut my grass just like I like it. That's all I was asking, however for some reason I could not nail down a lawn care service in Matthews North Carolina to do this for me. Some days they would come Friday Sundays on Saturday sometimes they would come cut the grass on Monday it was just a big headache for me, I wanted the yard cut every Thursday like clockwork because I have Fridays off from work. I work at the Mecklenburg County Sportsplex and I like to enjoy my day off with a freshly cut yard. GreenPal solved all of these problems for me and now I get my grass cut like clockwork every Thursday and is billed to my card for the lawn mowing online.. problem solved."
Teresa Fisher
Yard Cutting in Matthews NC

"My son usually mows our yard however he has been too busy with school work lately as he is attending Weddington Middle School. I felt bad having him cut the grass when he had homework to do and so I relented that we needed to hire a professional yard maintenance company to cut our grass in Matthews NC. I jumped on the craigslist site for Matthews North Carolina and left what seem like 20 voicemails for different lawn care services that claim to serve the Matthews area nearby me. Would you believe not one of them called me back. A friend from work recommended GreenPal and I signed up and had a new affordable lawn care service to come cut my yard the very next day. Wow what a timesaver."
Not in Matthews, NC?
Here are GreenPal's lawn serivce areas
Hi there allow me to introduce myself my name is Gary and it's my job to make sure that you are completely satisfied with your Greenpal lawn care service experience. Welcome to the online ordering page for yard maintenance services, grass cutting, and lawn care services for Matthews, North Carolina. If you are needing a reliable and affordable lawn mowing service in Matthews North Carolina you are in the right pace.

GreenPal recently extended our nearby lawn care service to the suburbs south of Charlotte because of high demand for convenient lawn cutting services in Matthews. GreenPal has been offering on demand lawn mowing and lawn care services for the neighbors and residents of Charlotte and extending our service coverage area to Matthews North Carolina was a win win for homeowners and lawn care businesses in Mecklenburg county. GreenePal has done the hard work of finding and interviewing the best lawn care services and yard maintenance companies that you can hire in Matthews North Carolina for an affordable price. How is it that we know these yard maintenance companies are any good? Because we have met with each and everyone of them, looked over there lawnmower equipment to make sure that it is of commercial professional grade and we have also spoken with other residents in Matthews, Mint Hill and Stallings North Carolina for whom they have cut grass for. After they pass our quality assurance specifications we set them up to operate their lawn care business on the GreenPal system. Why does this matter? Because now you can hire a reliable and affordable lawn care service that will actually show up on the day they are supposed to cut the grass without even making a phone call. And the best part after that? You don't have to worry about meeting them to leave a check under the mat or giving them cash or haggling over the yard cutting price for cutting your grass because that is all easily handled on the GreenPal lawn care system.

If you already to get quotes for cutting your grass in Matthews North Carolina go ahead and click the orange button at the top of your screen that says get my free lawn mowing quotes. You can expect 3 to 5 free lawn cutting and yard maintenance prices from different lawn care services in the Matthews and Mint Hill North Carolina area that we have set up on the GreenPal lawn care app. After you get their quotes look over their lawn services reviews and see what other residents in Matthews have said about their lawn care service quality, reliability, affordability, and overall professionalism of their lawn care service. You can rest assured that these are actual reviews the other residents of Matthews NC and what they have to say about their lawn care service work. Every single lawn care services review on the GreenPal system is tied to an actual lawn cutting that occurred and none of the yard mowing reviews to be faked.

The town of Matthews NC is growing fast as one of the top rated suburbs of the Charlotte metropolitan area, this means that lawn care services are busy and it's tough for them to return your phone call. GreenPal has solve that problem. Many of the lawn care services that cut grass on GreenPal work part time at Mecklenburg County Sportsplex or are high school teachers at David W. Butler High School that cut grass on the weekends and afternoons as a means to supplement their income. This means with GreenPal you get personalized lawn care service with a big company's reliability. It is the best of both worlds It is our pleasure to serve you.. Also, if you have any friends or family that need lawn care services in Gastonia NC GreenPal has setup yard maintennace compnaies there and also grass cutting services in Charlotte NC.
Lawn Mowing Cost Calculator
Find out the average cost for Lawn Care Services In Matthews NC
About Matthews North Carolina
Matthews is a large suburban town of Charlotte located in southeastern Mecklenburg County, North Carolina
As of the 2006-2008 American Community Survey, there were 26,901 people, 11,349 households, and 7,904 families residing in the town. According to the Census Bureau of 2000, The population density was 1,557.1 people per square mile. There were 138 housing units at an average density of 572.7 per square mile. According to the 2006-2008 American Community Survey, The racial makeup of the town was 82.3% White, 10.1% African American or Black, .3% American Indian or Alaska Native, 3.7% Asian, 0.00% Pacific Islander, 1.8% of other race, and 1.7% from two or more races. Hispanic or Latino of any race were 4.3% of the population.

There were 7,904 households out of which 36.1% had children under the age of 18 living with them, 63.4% were Married/couples living together, 7.8% had a female householder with no husband present, and 25.5% were non-families. 22.4% of all households were made up of individuals and 8.2% had someone living alone who was 65 years of age or older. The average household size was 2.61 and the average family size was 3.08.
In the town, the population was spread out with 29.9% under the age of 19, 3.2% from 20 to 24, 25.6% from 25 to 44, 30.3% from 45 to 64, and 11% who were 65 years of age or older. The median age was 40.3 years. The median income for a household in the town was $77,981, and the median income for a family was $88,600. Males had a median income of $65,909 versus $44,665 for females. The per capita income for the town was $35,250. About 2.8% of families and 3.8% of the population were below the poverty line, including 3.6% of those under age 18 and 4.9% of those age 65 or over.

Matthews is in the Charlotte-Mecklenburg School system. Schools include Matthews Elementary, Crown Point Elementary, and Elizabeth Lane Elementary; Crestdale Middle; David W. Butler High School. Public charter schools include Matthews Charter Academy and Socrates Academy. Source: Wikipedia Matthews, NC
Save Time, Save Money,
Book a great lawn service now with GreenPal.