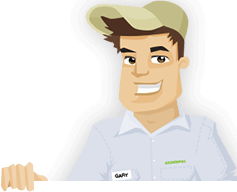 Needing your Lawn Cut?
Get Competitive pricing without the hassle
Book lawn mowing by a pro in Durham
Order lawn mowing now without calling around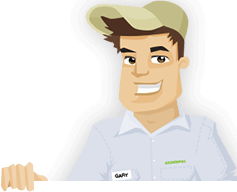 Needing your Lawn Cut?
Get Competitive pricing without the hassle
Book lawn mowing by a pro in Durham
Order lawn mowing now without calling around
Local lawn mowing services in Durham North Carolina
compete for your lawn

Here are Best Lawn Care Services in Durham, NC as of Oct, 2019
Here are a few 5 Star Ratings from GreenPal users
Edward Sims
Lawn Mow in Durham NC
Highly recommend many of the lawn care companies listed on here. I've lived in Durham for most of my adult life, and some of these companies are as old as that. I remembering Nate when he was in college starting out, and now he's one of the best lawn mowing service in Durham, NC! Of course there are a few lawn care companies in Durham, NC that I don't recognize, but I'm sure they are just as good. I just know the ones around Old Five Points. All I'm saying is the ones I do know do an excellent job all around, and the website just makes it easier to pay.
Ashton Castle
Grass Cut in Durham NC
Totally worth the money! It costs nothing on the user end to use the website, and you are going to spend money on lawn mowing anyway… So it ends up being easier to just use the app to pay directly without having to hide money everywhere (believe me I bought a garden gnome specifically for the gardener we hired). I don't need a lot of help, but when it comes to grass that can be just about the most boring thing I can think of to do. I would much rather be turning soil and transplanting my flowers, not behind a gas mower. If you have a chance to hire Fantasy, go for it, they are just top notch. They used to work on the homes that is now Fullsteam Brewery, so that should tell you something right there.
Erica Williams
Yard Cutting in Durham NC
Just had Luis and his cousin come over for a big landscaping job I have been planning for a while. We just moved out to Colonial Village and had to do a heck of a lot of installation and whatnot, sprinkler system too. I was just using GreenPal to contract local lawn maintenance in Durham, but we found some pretty decent landscapers. Not even just cheap lawn mowers near us, but actual contractors. We are well underway now with our new yard, and everything is going smoothly. I already know PRF is going to finish with a great job.
Samuel Ponder
Lawn Care in Durham NC
Some of these guys will get back to you within a matter of 24 hours. I personally have gotten emails in as little as an hour, so if that is any testament to their system I'd say it was pretty good. I don't know how fast other apps like these work, but GreenPal is the most solid. I've contracted at least six different cheap lawn mowing services in Durham, NC myself, some right near me in Albright, Haven't had a bad experience yet, but then again i never have even when I was calling local lawn mowers near me myself. I could handle it on my own, but truth is GreenPal is just an easier tool. If I need something to be done I don't have to wait until someone returns my call, I can just request it and let them reach out to me, that's the real time saver right there.
Not in Durham, NC?
Here are GreenPal's lawn service areas
Lawn Mowing Cost Calculator
Find out the average cost for Lawn Care Services In Durham NC
Contracting local lawn care in Durham, NC has never been easier. GreenPal has used the power of the Internet to bring together both sides of the lawn care industry. Using the same concept of technology as Uber does, GreenPal immediately brings into conversation homeowners, rental property owners, and business owners with the best local landscaping in Durham, NC.
We understand that there are more important things to do throughout the day, and hunting down the best deals in lawn mowing is not one of them. Calling, interviewing, and cross-checking prices can be a morning lawn task if you were on your best focus, longer after that. What GreenPal can do is reverse the entire process, and bring all the cheap yard maintenance in Durham to your inbox. When you sign up for GreenPal, the most we will ask of you is a physical address and an email address.
This allows for our algorithms to determine the average cost for a lawn mowing. Once we do that, we alert every local lawn mower and landscape maintenance service in Durham, NC that you are in the market for a lawn mowing. Within the next few days these reliable yard mowing services in Durham, NC will be reaching out to you with their best price.
After that it is all up to you as to who you go for! We have compiled all of these companies' reviews from Yelp and GreenPal to make them as transparent as possible. There is no chance a cheap lawn mower who is looking for a quick buck to get past their reviews.
GreenPal is also available to Duke students living in rental homes. There are tons of options for local lawn mowing and yard maintenance around Duke University, especially when you think about who has to take care of Davison Quad right?
When it comes time to move out, use GreenPal to contract a cheap lawn mower near you to impress the landlord. Statistics show that a security deposit is more likely to be returned if the yard is kept, regardless of the cleanliness of the house inside.
GreenPal can help you find the best in local yard maintenance in Durham, NC. Signing up takes no more than five minutes, and it grants you access to a lifetime of lawn care. See how much you can save!
About Durham North Carolina
Durham is a city in North Carolina, United States.
Durham, North Carolina resides as the county seat for Durham County. The census bureau estimates the population to be that of almost three hundred thousand, making it the fourth most populous city in North Carolina. On a nationwide scale, however, it also ranks in the 100 Most Populous Cities in America, sitting at 78th. Durham is the core of the four counties that make up the Durham-Chapel Hill Metro Statistical Area. However, if ever an example of how complex the census bureau handles their statistics, because of how close Durham is to Raleigh (although remaining a separate municipality) it is part of the Raleigh-Durham-Chapel Hill Combined Statistical Area. Its population is around two million.
Durham's economy is in part funded by their most famous sports team, Duke, because of its location in the city. The streets are adorned in royal blue, and there are always bumper stickers, window stickers, and various objects with the blue devil logo. The influx of the population is partly caused by the student body, which adds almost a hundred thousand every school year.
Prior to becoming an Anglican fortress of European knowledge, the land was once owned by the Eno and Occoneehi people. They were a branch of Sioux and the Shakori, and farmed the land that became Durham. The Great Indian Trading Path made its way through Durham, and it was actually the Native Americans that helped mold the shape of North Carolina settlements. Others say they were forced, but still, the land that is carved out today looks as such from the natives who had a hand in it.
An English Explorer John Lawson surveyed the area, documenting the first features of the landscape and sent them back to England. Although historical authorities see Lawson as a real estate agent sending back ads, for the most part they do know at least he went to the Americas ( a months long boat ride). By the time the city was established, there was a hard set economy based on cotton and slavery. By the time it was 1860, Stagville Plantation was recognized as one of the largest plantation holdings in the South. Because of this, the owners of the plantation, a mix of Hardscrabble and Leigh family members, were approached throughout the Civil War for financial help for the Confederacy.
Tired of unreliable lawn services?
So are we... See how it works
Recent lawns mowed in Durham, NC
by GreenPal's community of lawn care pros
Save Time, Save Money,
Book a great local lawn service now with GreenPal.