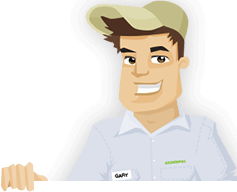 Needing your Lawn Cut?
Get Competitive pricing without the hassle
Book lawn mowing by a pro in Wake Forest
Order lawn mowing now without calling around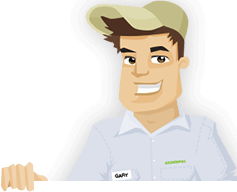 Needing your Lawn Cut?
Get Competitive pricing without the hassle
Book lawn mowing by a pro in Wake Forest
Order lawn mowing now without calling around
Local lawn mowing services in Wake Forest North Carolina
compete for your lawn

Here are Best Lawn Care Services in Wake Forest, NC as of Oct, 2019
Here are a few 5 Star Ratings from GreenPal users
Timothy Smith
Lawn Care in Wake Forest NC
I can not tell you just how much GreenPal has helped me with taking care of my properties. I own several properties in Wake Forest, which I rent out. GreenPal has really simplified the process of handling my lawn care. Now when I am not collecting rent and organizing repairs on the apartments, I have more time to spend at the Wake Forest Historical Museum and the Southeastern Baptist Theological Seminary. When I finally get home it may be dark, but I can always tell the lawn has been done, when I smell that sweet fresh cut grass smell. GreenPal rocks.
Red Wilcott
Lawn Mowing Service in Wake Forest NC
I used to maintain my yard on my own, but then I got a new job in Wake Forest, North Carolina. With my kid attending Wake Forest High School, and his extra curricular activities I can't have him do it anymore. Fortunately I found GreenPal, they have helped me so much in maintaining my yard. Lawn maintenance is important to me, I love BBQ 's and cookouts and showing off my yard. With GreenPal, I get regular lawn mowing service, and they even fertilize for me. I definitely prefer GreenPal to Craigslist, I feel much safer and always receive the best lawn care.
Stacy Hiedelberg
Lawn Care Service in Wake Forest NC
I have been using GreenPal for two years now. I was so happy when I found them and finally started to receive quality lawn care. I live near the George C. Mackie Health Center, and all of the yards around me look super sharp. I never could manage to keep up with the neighbors, and once I started my new job I just didn't have time. The landscaper I hired through GreenPal is the best, he caught my yard up in less than one month. I love GreenPal and am grateful for their service. I can not speak highly enough of them.
Berry March
Lawn Mow in Wake Forest NC
I run a business in down town Wake Forest and live near the Franklin Acadamy High School. I needed great landscapers for both my business and my own yard. Scheduling was always a pain, and most landscapers were not reliable. Fortunately, I found GreenPal, and the process has never been more simple. With GreenPal I order service when I need it, can cancel anytime, and never have to worry about being overcharged. Yard maintenance does not have to be difficult, with GreenPal is easy. I am so happy with the service I receive. GreenPal is one of my favorite apps, and my yard agrees.
Not in Wake Forest, NC?
Here are GreenPal's lawn service areas
Lawn Mowing Cost Calculator
Find out the average cost for Lawn Care Services In Wake Forest NC
What is it that makes GreenPal so original? Aren't there already enough lawn maintenance services in Wake Forest , NC? Well truth is none are quite like the ones which we have found. The lawn care professionals that work with us are thoroughly vetted with not only credit checks, but also proof of previous work, proof of acceptable equipment, and photos past jobs. All of these checks occur before you ever get to talk to them.
We make it so simple and easy to find a wide variety of reliable landscaping companies in Wake Forest, North Carolina. Instead of going through your phone book, or praying your neighbors guy can help, we have put all of the best lawn care service providers where you need them. And better yet the yard services are offered on a competitive market. This means you will find affordable prices, and the highest quality service.
As for the yard maintenance companies and lawn mowing services in Wake Forest, they are looking for you just as much as you are searching for them. That is exactly where we come in. GreenPal creates a secure, competitive market, and keeps rates low all to provide reliable lawn care service to you. We understand what a pain it can be to find professional yard care service people, and that is exactly what made GreenPal. Even if you are in Raleigh, the Carolina Piedmont, or anywhere near by, we have many yard care service professionals ready to serve you!
Wouldn't it be great if just a few clicks of the mouse would find a host of reliable lawn maintenance providers? Defiantly! That is exactly what GreenPal offers. You will never have to worry about receiving poor lawn care service again. Our landscapers are pre-vetted before they speak to you, they are also reviewed by their peers, and receive feedback from their Greenpal clients. So you know you will be receiving the very best lawn care, any platform can offer.
It can really be nerve-racking to give your private information to a complete stranger on Craigslist, we eliminate that worry by conducting background checks on each of the professionals we do business within Raleigh, Wake Forest, Winston-Salem, or anywhere in the United States for that matter. This way we make sure that they have a solid history that their clients are happy with. We make sure they have a record of excellent customer care.
GreenPal was developed by landscapers, to fill the dire need for a stable third party link between landscapers, and their clients. We have made a straightforward process to simplify everything and make it easy as possible for the homeowner. Signing up takes only minutes, and within about 24 hours or sooner you will begin receiving quotes from landscapers that are eager and happy to treat your lawn like the gem you have always wanted to see it as.
If you need help hiring a lawn care specialist, don't wait, sign up for GreenPal today, even if it's only to see what your choices are. Creating a profile is quick, and we won't don't need any of your credit card information before you decide to hire a landscaper. This means you get many free quotes from the best landscapers Wake Forest has to offer! And there is never any contracts!
About Wake Forest North Carolina
Wake Forest is a city in North Carolina, United States.
Wake Forest is a town located in both Franklin and Wake counties in the state of North Carolina. Located nearly entirely in Wake County, the town lies just north of the state capital, Raleigh. The population of the town was 30,117 during the 2010 census, which was up from 12,588 at the 2000 census. The United
states Census Bureau estimated the city's population to be 34,752 on July 1, 2013. In 2007, Forbes magazine listed Wake Forest as the 20th quickest growing suburb in America. With a whooping 73.2 percent increase between 2000 and 2006. Before it moved to Winston-Salem in 1956, Wake Forest was the original home of Wake Forest University for 122 years.
The US Office of Management and Budget also considers Wake Forest to be a part of the Raleigh-Durham-Chapel Hill Combined Statistical Area. This area has a population of 1,998,808 as of US Census 2012 Population Estimates. As of June 6, 2003 the Office of Management and Budget changed the Federal Statistical Areas.
It dismantled what was for decades the Raleigh-Durham-Chapel Hill. This was done by splitting them into two separate MSAs despite the fact the region still functions as one metropolitan area.
In 1832, Dr. Calvin Jones, who was originally from New England, bought 615 acres of land in Wake County, North Carolina. The once sparsely populated area became known as "Forest of Wake", or Wake Forest. Jones then sold his farm to the NC Baptist Convention for only $2,000. They opened the Wake Forest Manual Labor Institute, and latter Wake Forest College, on the location. The Raleigh & Gaston Railroad was completed in 1840. It established a depot in nearby Forestville which quickly stimulated growth of the school and surrounding village. The leaders of the college convinced the railroad to move the train depot closer to the college in 1874.
Source: Wikipedia
Tired of unreliable lawn services?
So are we... See how it works
Recent lawns mowed in Wake Forest, NC
by GreenPal's community of lawn care pros
Save Time, Save Money,
Book a great local lawn service now with GreenPal.