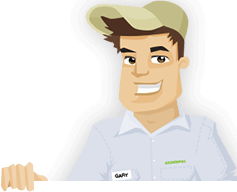 Needing your Lawn Cut?
Get Competitive pricing without the hassle
Book lawn mowing by a pro in Greensboro
Order lawn mowing now without calling around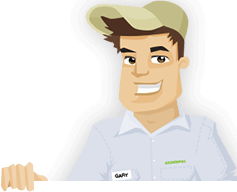 Needing your Lawn Cut?
Get Competitive pricing without the hassle
Book lawn mowing by a pro in Greensboro
Order lawn mowing now without calling around
Local lawn mowing services in Greensboro North Carolina
compete for your lawn

Here are Best Lawn Care Services in Greensboro, NC as of Sep, 2019
Here are a few 5 Star Ratings from GreenPal users
Stacy Aldridge
Lawn Cut in Greensboro NC
When it came to getting lawn care bids for my 1 acre property up in Ellisboro, I had to find a solution fast. My family was coming in from out of town, and my last lawn care guy quit on me at the last minute. When I did a quick search, lawn care near mea, I found this app. I gave it a shot. 2 days latter my lawn was mowed, just one day before my family came in! We got to enjoy the International Civil Rights Center and Muesum as well as come home to a great afternoon BBQ. GreenPal is a lifesaver when it comes to lawn care in Greensboro.
Timothy Henderson
Lawn Mow in Greensboro NC
I used to do lawn care in Greensboro, but I retired. And I wish I an app like GreenPal existed while I was in the game. Within 5 minutes I was signed up, and I received 4 lawn care bids in just a few hours! I selected the best rated lawn care provider. The next day, he came with his crew. They did a great job on the lawn and have been great ever since, I highly recommend this app to anyone looking to enjoy their home and not have a home which is a stressful affair. Now I have been able to get in my swing at the Golf at Grandover park.
Tracy Redford
Lawn Mowing in Greensboro NC
I work long weeks for the airline companies at the Piedmont Triad International Airport. After flying around all week, I literally have no time to mow the lawn, and I need a relible lawn care solution. Fortunatly GreenPal was able to connect me with the best lawn care providers near me in a fast and easy manner. Best of all I can read the lawn care providers ratings before hiring them, and leave a review every time they cut the grass! This app is great! Maybe they can help us get our flights to run on time.
Jeffery Thorpe
Lawn Care Service in Greensboro NC
When our son went off to Strayer University I lost the person I relied on to cut the lawn. Certainly we were proud of him for going to further his education, but he left me searching for a lawn care provider. Fortunately I found GreenPal after searching for lawn care bids in Greensboro. I have been more than satisfied with the services I have received through their platform! I highly recommend it to anyone looking for a great lawn care provider.
Not in Greensboro, NC?
Here are GreenPal's lawn service areas
Lawn Mowing Cost Calculator
Find out the average cost for Lawn Care Services In Greensboro NC
Lets Face it, finding reliable lawn care is difficult. Between scheduling and no show time after time, it can be a real pain to keep up with your lawn maintenance needs. We have a solution.
Welcome to your GreenPal's page for Greensboro, NC Find just a few of the top rated lawnmowers in Tucson. Landscaping and lawn maintenance companies are now available for hire at any point in time.
Once you sign up for GreenPal, you can meet, message, and coordinate prices for all your lawn care service needs. From basic yard mowing to tree removal, pruning, edging, and even total landscape renovation, GreenPal can help you find the company which suits your needs. We know how hard it can be to track down a good lawn care company, so we've done the hard work of finding the best in the industry to make your life easier.
We hyper-localize our city pages because most of our customers are homeowners just like you. This page will connect you with cheap and reliable lawnmowers and landscapers in Greensboro North Carolina.
You may have been asking yourself, with all the lawn care issues in your neighborhood, how do I find a good landscaper without getting ripped off. We have a strict vetting system that is in place to combat exactly that. Most important among those systems is the community feedback system, which quickly weeds out the poor lawn care services. We have found that this information tells us a lot about the yard mowing business and how the services could be improved. Additionally, we also require contractors to submit pictures of previous jobs.
Companies that apply for our site, meet heavy requirements. We turn away and lawn care companies which have inadequate equipment to service our professional level, that is why we do our strict vetting process. We ensure that only the best landscapers will be available through our site.
We go through all of this to protect those that use our service from those of been more harm than good. The lawn care business is tricky, and it can be discomforting to make strangers from Craigslist and give them your personal address. This is the kind of information you don't want in the wrong hands, and using our site prevents you from giving your information to complete strangers.
If you do not want your information falling into the wrong hands, are tired of poor lawn care service, or just want someone to show up on time for once, we are here for you. Don't stress out any longer, will go through the difficult process of finding a good lawn care company. We have made everything simpler, so that you can focus on other things in your life.
Signing up takes as little as five minutes, and after we have your information we will start connecting you with local lawnmowers in Greensboro, NC . Once we have determined a fair price for cutting your grass, companies can contact you and offer their best price. It is really that easy and the next morning you have several options in you inbox. Welcome to the future lawn care, welcome to the GreenPal Community.
About Greensboro North Carolina
Greensboro is a city in North Carolina, United States.
Greensboro, a NC city formerly called Greensborough is a city in the state of North Carolina located in the United States. Greensboro is the 3rd-most populous city in the state of North Carolina. It is also the 68th-most populous city across the 50 United States. The county seat of Guilford County, it is the most populous city in the county.
The city is located to the western end of the surrounding Piedmont Triad metropolitan region. According to the 2010 census, the cities population was 269,666,which grew only five years later reaching an estimated 285,342 in 2015. Intersectign the city are 3 major interstate highways, these are Interstate 40, Interstate 85, and Interstate 73.
By the year 1808 the city was then known as "Greensborough" as it was spelled until 1895, was planned around the existing central courthouse square, which replaced the Guilford Court House as the county seat.Thus the county courts were located geographically closer to the center of the the county. This newer location for Greensboro was more easily reached at the time by the majority of the county's citizens. who not surprising for the time relied on horse and foot for travel.
By the year 2003, the previous Greensboro – Winston-Salem – High Point metropolitan statistical area was surveyed by the Office of Management and Budget.
There are many attractions located in Greensboro's. Some of these attractions included Wet 'n Wild Emerald Pointe water park, the Greensboro Science Center, the Weatherspoon Art Museum, the Greensboro Symphony, the Greensboro Ballet, Triad Stage, the International Civil Rights Museum the Wyndham Golf Championship.
But that is not all, the city includes many more attestations such as the headquarters of the Atlantic Coast Conference, the Greensboro Coliseum Complex which hosts various sporting events, concerts, and other events, the Greensboro Grasshoppers of the South Atlantic Baseball League. There are many ore attractions which Greensboro North Carolina has to offer, but to find them, you will have to visit for yourself.
Source: Wikipedia
Tired of unreliable lawn services?
So are we... See how it works
Recent lawns mowed in Greensboro, NC
by GreenPal's community of lawn care pros
Save Time, Save Money,
Book a great local lawn service now with GreenPal.