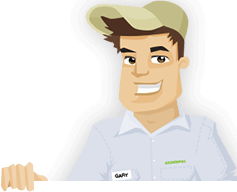 Needing your Lawn Cut?
Get Competitive pricing without the hassle
Book lawn mowing by a pro in Cary
Order lawn mowing now without calling around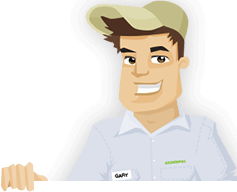 Needing your Lawn Cut?
Get Competitive pricing without the hassle
Book lawn mowing by a pro in Cary
Order lawn mowing now without calling around
Local lawn mowing services in Cary North Carolina
compete for your lawn

Here are Best Lawn Care Services in Cary, NC as of Oct, 2019
Here are a few 5 Star Ratings from GreenPal users
Stanley Campbell
Lawn Maintenance in Cary NC
GreenPal saved me from about fifty bucks on lawn mowing when I was moving out. The inspector was coming in soon with the landlord, andI had no idea where I could get some cheap lawn mowing in Cary, NC. I actually tried renting my own mower at Home Depot, but I made it so much worse the second time. I decided not to risk it and hire a reliable lawn mower near me in Macgregor Downs, and GreenPal seemed like the website to do it. I did a few google searches before, but the people they have on their website is uncomparable. There are people you'll miss because they are more neighborhood businesses if anything, but they are way cheaper if you do find them. I got everything taken care of, bushes trimmed and edges lined, all for fifty bucks, compared to the hundred I would have paid for it I went with the other "affordable" lawn maintenance in Cary, NC.
Brandon Lane
Grass Cutting in Cary NC
If I could give more than five stars I would, I am just amazed at how easy GreenPal has been. It's only been a month and already I've found someone for every job I needed in the yard. I was worried I would have to be paying a huge price for the best yard maintenance in Cary, but GP proved me wrong. I was prepared to dish out fifteen grand for all the work I needed done, but everyone on the website was so nice about it, very humble. I ended up raising the contract price for each landscaper in Cary because they did the job so well, so don't let the price fool you. These companies are craftsmen. I only wish there were local lawn mowers near Picardy Point, but I guess you can't be too picky.
Michael Rivera
Lawn Cutting in Cary NC
With the type of yard that I had Aaron did an amazing job. I hadn't touched a lawn mower in years, I'm pretty ashamed to say how bad the front yard had gotten. I don't know how i ended up on GreenPal, but I did, and ended up hiring Aaron for the job. I just wanted him to look over the grass and all that to tell me how long it would take, and when he told me a few days I was shocked! I thought I would have to be waiting for a week at least! But no, Aaron came back the next day with everything he needed, and by Thursday he was finishing up. There isn't a landscape maintenance in Wellington that could have done the job as well as he did, thank you for connecting me with him!
Kay Britt
Lawn Care Service in Cary NC
I'm coming from an awful experience with local lawn care services in Cary, NC so you guys are going to get a pretty biased review, but you all deserved it. I don't know how much of your time you actually spend in the Raleigh area, so let me tell you that there are some shady cheap lawn mowing services near me. You'd think living in an area named something like Dutchess Village Goodwoods, there wouldn't be much crime going on, but you're wrong. I hired a company out to mow my lawn and they never showed up. Then they had the nerve to charge me. When I called back I found out it was a nation-wide service, and that my call was going to a call center. It was a mess, but GreenPal you need to know that at least you are being upfront about being a matchmaking site, not a yard mowing service, so thank you for that.
Not in Cary, NC?
Here are GreenPal's lawn service areas
Lawn Mowing Cost Calculator
Find out the average cost for Lawn Care Services In Cary NC
GreenPal is the internet's number one platform for contracting local lawn mowing near you. Whether you live in the bustling city of Raleigh or one of its municipalities, GreenPal can be there when you decide to contract out your lawn care. It might not be an immediate need, but signing up for GreenPal sets you up for a lifetime of good deal on cheap lawn mowing for whenever your home needs it.
Don't think of us to connect you to a local lawn mower in Cary, NC, but think of us for all your lawn care needs. Weeding, tree removal, tree pruning, shrub pruning, and practically anything else you could want.
While GreenPal itself is not necessarily a local yard maintenance in Cary, NC, it does know of several local companies that are. Just in Cary, you have over ten options for cheap lawn care near you starting at $33. These companies are ready for you to make an appointment for cheap lawn mowing, and will contact you the moment you officialize it on GreenPal.
To be dead honest, GreenPal takes very little to sign up, even if you just want to shop around. In five minutes, we can set you up with your GreenPal profile with as little as an email address. We will ask for your physical address only to calculate the cost of mowing your lawn. Greenpal uses Google Maps and mapping technology to estimate the cost of your lawn. After that, we send a notification to every local lawn mower and reliable landscape maintenance in Cary, NC.
On your end, you are all done. But on GreenPal's end, we are hard at work recruiting new local lawn care services to keep results fresh. Unlike competing websites like Craiglist don't have security measures in place to prevent scammers. We do. Believe us when we say when someone in Cary says they were once a landscaper for Lochmere Golf Club. we are going to check them on that.
GreenPal can help you whenever you need lawn care. Our mobile app makes it easy to contract local lawn maintenance in Cary, NC, faster than you can get home and make the call. This is how lawn care is supposed to be!
About Cary North Carolina
Cary is a city in North Carolina, United States.
Cary, North Carolina is one of the few cities in the United States that resides in two counties. Although it is predominantly located in Wake County there is a small section of it that is in Chatham County, North Carolina. In terms of the state, Cary is the seventh largest municipality in North Carolina, and the third-largest municipality in The Triangle (right after Raleigh and Durham). The city of Cary's population, although a meager number, actually makes it a ranking town. It is the largest "town" and seventh-largest municipality in the state, a statistic that rarely goes hand in hand with the other. As of the last population, there were close to 130 thousand people living in Cary. As an added bonus, Cary is the second most populous incorporated town in the United States.
Cary is one of the many suburbs of Raleigh, North Carolina, and is thus considered to be a part of the Research Triangle. Durham, Chapel Hill, and the state capital of Raleigh make up the Research Triangle, the name coming from the three research universities NC State University, Duke University, and UNC-Chapel HIll. All three schools are more or less equidistant from Durham County's Research Triangle Park. Research Triangle Park is the one of the largest research parks in the world. The tree universities surrounding it all share in the piece of it, where students from many types of disciplines can receive funding from the RTP for their studies.
Before Cary was established as any type of city, it used to be a settlement called Bradford's Ordinary. It laid undisturbed for over one hundred years, and it wouldn't be until another few more before the North Carolina Railroad caused the area to begin bustling with movement. Tracks were first laid between New Bern and Hillsborough, which linked Bradford's Ordinary with a major transportation route. Now, those who wanted Bradford's Ordinary's goods, and those at Bradford's who needed supplies had easy access to shipping by train.
Allison Francis Page is the man credited with founding Cary. He bought the land that was close by the train tracks, where he and his wife set up about 300 acres of land for themselves. Once established, Page named the town after Samuel Fenton Cary, a prohibitionist and Ohio congressman whom Page adored. Once the railroad was running, there were few things stopping the small town of Cary from blooming into an industrious town up until it became incorporated to Raleigh in the early twentieth.
Tired of unreliable lawn services?
So are we... See how it works
Recent lawns mowed in Cary, NC
by GreenPal's community of lawn care pros
Save Time, Save Money,
Book a great local lawn service now with GreenPal.