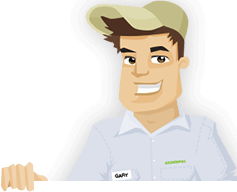 Needing your Lawn Cut?
Get Competitive pricing without the hassle
Book lawn mowing by a pro in Chapel Hill
Order lawn mowing now without calling around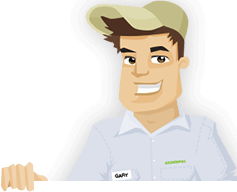 Needing your Lawn Cut?
Get Competitive pricing without the hassle
Book lawn mowing by a pro in Chapel Hill
Order lawn mowing now without calling around
Local lawn mowing services in Chapel Hill North Carolina
compete for your lawn

Here are Best Lawn Care Services in Chapel Hill, NC as of Oct, 2019
Here are a few 5 Star Ratings from GreenPal users
Lori Jacobsen
Grass Cutting in Chapel Hill NC
Very reasonably priced, and not one lawn care service on hear is terribly bad. They have made a few mistakes on my yard, but i'll admit that I'm pretty picky with it. Fantasy Landscape has probably been most helpful for me, especially when I decided on redoing my entire backyard. I checked on other quotes for local landscaping in Chapel Hill, NC, but it seemed like fantasy was the best option, and he was the only one to do something very special: the other two local lawn maintenance in Chapel Hill, NC I called just talked to me over the phone and then gave me a price. Fantasy actually came out to me in Ashley Forest and gave me a quote after he looked it over. It's a simple thing, but it worked.
Tim Martinez
Lawn Mow in Chapel Hill NC
I worked with Kris and he has been so fantastic. We had an emergency at the house when a sprinkler head broke and was gushing water everywhere, and Kris happened to be working in the neighborhood a few doors down. I got a call from him at work and asked if he could turn it off for me, he saved us a fat water bill i can tell you that. I don't usually depend on reliable lawn care near me in Chapel Hill, NC, but I gave Kris a shot and he did it way better than I ever could have done. We don't hire him often but when we do he always gives us a clean, cheap lawn mowing, better than anything I have seen at Cedar Falls Park, if we are being quite honest. And I like the idea of having better grass than a city park.
Nikki Battle
Lawn Maintenance in Chapel Hill NC
I had an awful experience with GreenPal the very first time I contracted a local lawn mower from Sayward Drive, but they took care of it right away. After they left a mess of my yard I couldn't reach them or get them to answer my email, so when I called customer service GreenPal righted it within twenty minutes. They refunded me the money and re-audited the lawn mowing service in Chapel Hill, NC I hired, and I haven't seen his emails since. They might have rejected him from the website, but who knows. I'm just glad there was someone to help me out, lord knows who I would have had to track down in order to get my money back. In all honesty, GreenPal seems like a better way to go if only for the security of your money, if anything else.
Roman Holloway
Lawn Cutting in Chapel Hill NC
Definitely first class service as far as I'm concerned. It doesn't matter who I hire, they have all been on time and come through better than I expect. From my first hire to my last one (Fantasy) they have been professional in every way. I don't ask for much, but the things I do want done in my yard I am very particular. I have had some local lawn mowers in Chapel Hill, NC i found myself that do okay, but they have all hurt my wife's garden pretty bad. I need someone who is going to be in control enough of his lawn mower, no matter how big, and I have found every one of them on GreenPal. It doesn't hurt that a good chunk of them live all the way up in Popes Crossing.
Not in Chapel Hill, NC?
Here are GreenPal's lawn service areas
Lawn Mowing Cost Calculator
Find out the average cost for Lawn Care Services In Chapel Hill NC
As it is now, contracting for local lawn mowing in Chapel Hill, NC is hard work. How much time can you really spend looking for the best lawn care in Chapel Hill, NC? The average person does not have enough time in the day to do it. That may be the only reason some people let their lawns go wild. Sometimes, it seems like we don't even have time to mow our yards, so how can you crosscheck all the best deals in town to make sure you are getting the best one? That is why we made GreenPal. We have come to save the day with the Internet's top service for finding you the best deals in local lawn mowing in Chapel Hill, NC.GreenPal is fast becoming the best website for contracting yard maintenance in the nation. Because we focus more on the logistics of the website, more so than it's aesthetics, we are fast-becoming the internet's first choice in pairing up homeowners and contractors.There were many ways we could find you the best deals in cheap lawn maintenance in Chapel Hill, NC. We could have gone through suburbian billboards for GreenPal, calling for every local landscaping company? In a way that is exactly what we did.
We routinely contact lawn care services near you in every suburb of America, from the smallest burrows in Utah to the busiest neighborhoods in Raleigh, going as far down south as Dogwood Acres.
GreenPal is available in many cities around the country, and is always looking for the best landscape maintenances in the United States. In fact, North Carolina is so busy with cheap lawn mowing in Orange County. When we find these options, we reach out to them and show them exactly why they should be on GreenPal.
There are two options a lawn care can go with. We live in the era of the internet, and it technically is possible for every lawn care service to have their own website. Even having a s simple website could up your number of clients. With all the energy placed on actually mowing yards and grass cutting, how can every lawn mower have his or her own space on the internet? By providing a platform for every lawn mower in the nation.GreenPal makes it effortless for cheap yard mowing services in Chapel Hill, NC to reach out. The burden of establishing a presence online has been removed, and the most work you will have to do is decide when you want a lawn mowing. After that, you get to choose which company to go with.
And you will have a huge body of research to make your choice. Each lawn company has their reviews and photos of past work on their profile, with updates as recently as the day before. We tied reviews to transaction, so you are assured that no one can fake or buy a review. On the flip side, we offer incentives to anyone willing to write an honest, thorough review of every lawn care service they hire from Greenpal. When you sign up, you can immediately start looking for quotes. We give you all your options from all over area, ranked by popularity and commitment to customer service. You don't even need a credit card to sign up, just an email to receive new quotes from local lawn mowing services in Chapel Hill, NC. GreenPal believes this is how easy lawn care should be.
About Chapel Hill North Carolina
Chapel Hill is a city in North Carolina, United States.
Chapel Hill, North Carolina is the fifteenth largest city in the state of North Carolina. With a population of fifty thousand at the end of the 2010 census, it makes up one side of the Research Triangle. What is officially the three cities of Durham, Chapel Hill, and Raleigh makes up the Research Triangle. The town of Chapel Hill was founded much earlier than the rest of the United States, as it was one of the primary areas settlers first explored. However, the historical accounts of the town were that it was founded in 1793. It was known to be part of the Barbee of Middlesex County, which was part of a grant of just under six hundred acres in Virginia.
The land grant passed through a series of hands in the Grant Family, a group of Eastern Europeans who were among the early settlers.
It was the Grants that first began donating to University of North Carolina, and they are known to establish the city of Chapel Hill and the UNC research park that would soon be known as Research Triangle Park. The city was named after an obvious geographical feature: it sits on a hill used to be the location of an Anglican chapel. It was once known as Hope Chapel in the eighteenth century, right around the time the town really began to take off. By the year of 1851, the small group of settlements began building for actual economic sustainability (although another church was in question).
Although it is well known that North Carolina was a slave state, it takes some real facts to grasp the lingering sentiment in the area. Chapel Hill was the first town in North Carolina to elect an "anything but White" mayor, an African American citizen named Howard Lee. He was elected in 1969, exactly one year after schools were segregated. Along with the rest of the nation, there are definite dates when schools and communities ended segregation, but we are still waiting for the year when they will become integrated.
Because of its location in Orange County, Chapel Hill is located west of Carrboro and northeast to the city of Durham. It has a total area of twenty miles, almost all of which is land. According to the United States Census of 2010, Durham is actually labeled as the core of the four-county metro statistical area, which had a population of five hundred thousand. Because of this, the region still functions as a single metro statistical area.
Tired of unreliable lawn services?
So are we... See how it works
Recent lawns mowed in Chapel Hill, NC
by GreenPal's community of lawn care pros
Save Time, Save Money,
Book a great local lawn service now with GreenPal.