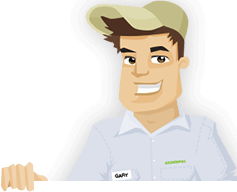 Needing your Lawn Cut?

Get Competitive pricing without the hassle

Book lawn mowing by a pro in Chicago

Order lawn mowing now without calling around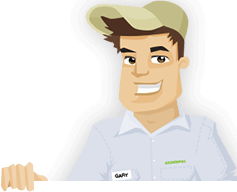 Needing your Lawn Cut?

Get Competitive pricing without the hassle

Book lawn mowing by a pro in Chicago

Order lawn mowing now without calling around
Local lawn mowing services in Chicago Illinois
compete for your lawn

Here are Best Lawn Care Services in Chicago, IL as of Sep, 2023
5 Star Ratings about GreenPal
Julian McMurray
Lawn Mow in Chicago IL

"I rent a home in Avalon Park in Chicago and it seems like every grass cutting service that I wanted to come mow my yard wanted to sell me on more than just grass cutting. I'm sure everybody in the lawn mowing business needs to make a living I'm sure that's how they make their's, however I don't have the additional funds to spend on a bunch of yard maintenance that I don't need. GreenPal enabled me to order just the grass cutting service that I wanted and not all the additional landscape maintenance services and extra add ons that go into yard and landscaping maintenance. I recommend you check it out if you're looking for basic grass cutting. I'm sure if you want gardening or something like that there's easier ways but for me it was by far the easiest way to get a good lawn cutting service to cut my house in Chicago."
Harold Ponce
Lawn Cut in Chicago IL

"It doesn't get any easier than this to find a good lawn care service in Chicago. I have a house in North Kenwood that I just moved into it and I'm looking for all kinds of home maintenance services to keep everything up and running on my home. GreenPal was by far the easiest way that I found a lawn care contractor to come cut the grass for me. Everything from signing up, to getting grass cutting prices, to hiring my local lawnmowing business nearby was super smooth fast and easy. Now I just wish they would make something for house cleaning and that would really be awesome, but in the meantime I recommend you check out GreenPal if you want to get a good price on lawnmowing without all of the headache of calling around getting quotes and waiting on lawnmowing services in Chicago to come at your house and give you a quote. GreenPal's lawn mowing mobile app let me do all that in 15 minutes."
Claudia Jones
Yard Mowing in Chicago IL

"I had a sneaking suspicion that I was getting ripped off a buy my lawn care service for my weekly lawn mowing to Chicago. I wanted to just get a basic price quote for how much mowing weed eating and edging my lawn from another grass cutting business in the Chicago area so I started to make some phone calls after doing some Google research for yard mowing services near me and I found GreenPal and it was just what I was looking for, after creating my GreenPal account I got five lawnmowing prices emailed to me within less than 15 minutes, and sure enough one of them was five dollars per cut cheaper than what I'm currently paying for my grass cutting. I hated to do it but I had to fire my lawnmowing business that I was using because I'm needing to save money on my yard maintenance costs. GreenPal definitely saved me time and money on my lawnmowing."
Victoria Burns
Lawn Cut in Chicago IL

"I've been let down by so many lawn care services in the Chicago area. I almost gave up and started to go buy a push mower and cut my grass myself. I was just looking for a decent lawn cutting service in Hyde Park to come out and mow every two weeks but all the lawn care services that I had it up finding to the Chicago craigslist would come out once or twice to mow my yard but then would disappear on me after the third or fourth cut. It seemed like paying somebody to mow the yard was actually more of a headache than just cutting the grass myself. Then a friend from work recommended the GreenPal lawnmowing app and I gave it a shot we are now on our sixth grass cutting and everything is going smooth with my lawn maintenance near me in Hyde Park, I recommend you check it out."
Not in Chicago, IL?
Here are GreenPal's lawn serivce areas
Are you looking for a reliable and affordable grass cutting company that can cut your grass in Chicago? Look no further you arrived at the right place. Welcome to GreenPal the easiest way in the entire Chicagoland area to find a solid low-cost and reliable grass cutting business to mow your house on a weekly basis or cut your grass on the every two week basis in the Windy City. You might be wondering what is GreenPal and how does it work? Will let me explain how Green Pa can save you time and money on your lawn mowing. While GreenPal is not your grass cutting company moreover GreenPal tracks down the best lawnmowing businesses throughout the entire Chicagoland and Cook county area to operate their lawnmowing business on top of the GreenPal website and technology.

Why does this matter? Because you've probably made dozens and dozens of phone calls to different lawnmowing businesses nearby in Chicago and you can't even get a returned phone call back to get a price cost estimate for how much is going to cost to cut your yard? Am I right? Well with GreenPal you can sidestep all of that headache and hassle because the best lawn care services in Chicago save time and operate the lawnmowing business more efficiently on top of GreenPal's technology. This means that you can get free lawnmowing estimates from up to five local lawnmowing business is in the Chicagoland area without having to even make a phone call for grass cutting prices in Chicago. The good news is that what normally would take you hours and hours and maybe even a few days to do, that is getting price estimates from yard maintenance businesses in Chicago for how much it is going to cost to cut your grass on an ongoing basis, can now be done in a matter of minutes. But that's not all, after you get your lawnmowing quotes from different Chicago, Il lawnmowing services you can then read lawn care services reviews about them about what other Chicagoans of had to say about how they did on cutting their yard. This is by far the best The best way available to make an informed decision on who you're going to hire to cut your grass and mow your yard this year. With Chicago traffic getting worse and worse every year repair saves you time of calling around to different lawn care services in Chicago only to find out they don't serve as your neighborhood, as it turns out most lawn care services that operate in Chicagoland area will not go more than five or 10 mile this is because traffic is so horrendous. However with GreenPal now you can get put in touch with the best local lawn care service in your neighborhood in Chicago no matter if you live in any of these these neighborhoods Albany Park, Andersonville, Boystown, Bridgeport, Bronzeville, Edgewater, Gold Coast, Humboldt Park, Hyde Park, Irving Park, Jefferson Park, Lakeview, Lincoln Park, Lincoln Square, Logan Square, North Center, North Park, Old Town, Pilsen, Portage Park, River North, Rogers Park, Roscoe Village, South Loop, South Shore, Streeterville, Uptown, West Loop, West Ridge, West Town, Wicker Park / Bucktown, Wrigleyville in the Chicago area now you can get connected right up with the best local yard maintenance company that wants to cut your grass in a matter of minutes rather than ours. So if you're ready to get your free lawn mowing prices from nearby lawn maintenance companies in the Chicago area go ahead and click the orange button at the top of your screen to get started. Also if you live in another part of Chicagoland IL, GreenPal also has some local lawn care services in Cicero, IL and affordable lawn mowing businesses that mow grass in Oak Park, IL that also operate the lawn mowing business in the Chicago area on top of the GreenPal website.
Lawn Mowing Cost Calculator
Find out the average cost for Lawn Care Services In Chicago IL
About Chicago Illinois
Chicago, officially the City of Chicago, is the third-most populous city in the United States
Chicago was incorporated as a city in 1837, near a portage between the Great Lakes and the Mississippi River watershed, and grew rapidly in the mid-nineteenth century. Positioned along Lake Michigan, the city is an international hub for finance, commerce, industry, technology, telecommunications, and transportation: O'Hare International Airport is the second-busiest airport in the world when measured by aircraft traffic; the region also has the largest number of U.S. highways and rail road freight. In 2012, Chicago was listed as an alpha global city by the Globalization and World Cities Research Network, and ranked seventh in the world in the 2016 Global Cities Index. Chicago has the third-largest gross metropolitan product in the United States—about $640 billion according to 2015 estimates. The city has one of the world's largest and most diversified economies with no single industry employing more than 14% of the workforce.

In 2016, Chicago hosted over 54 million domestic and international visitors, a new record making it one of the top visited cities in the nation. Landmarks in the city include Millennium Park, Navy Pier, the Magnificent Mile, Art Institute of Chicago, Museum Campus, the Willis (Sears) Tower, Museum of Science and Industry, and Lincoln Park Zoo. Chicago's culture includes the visual arts, novels, film, theater, especially improvisational comedy, and music, particularly jazz, blues, soul, hip hop, gospel and house music.
On August 12, 1833, the Town of Chicago was organized with a population of about 200. Within seven years it grew to more than 4,000 people. On June 15, 1835, the first public land sales began with Edmund Dick Taylor as U.S. Receiver of Public Monies. The City of Chicago was incorporated on Saturday, March 4, 1837 and for several decades was the world's fastest growing city. As the site of the Chicago Portage, the city became an important transportation hub between the eastern and western United States. Chicago's first railway, Galena and Chicago Union Railroad, and the Illinois and Michigan Canal opened in 1848. The canal allowed steamboats and sailing ships on the Great Lakes to connect to the Mississippi River.

During its first hundred years, Chicago was one of the fastest-growing cities in the world. When founded in 1833, fewer than 200 people had settled on what was then the American frontier. By the time of its first census, seven years later, the population had reached over 4,000. In the forty years from 1850 to 1890, the city's population grew from slightly under 30,000 to over 1 million. At the end of the 19th century, Chicago was the fifth-largest city in the world, and the largest of the cities that did not exist at the dawn of the century. Within sixty years of the Great Chicago Fire of 1871, the population went from about 300,000 to over 3 million, and reached its highest ever recorded population of 3.6 million for the 1950 census. Source: Wikipedia Chicago, IL
Save Time, Save Money,
Book a great lawn service now with GreenPal.