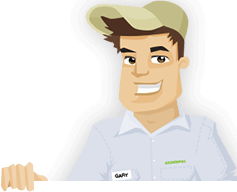 Needing your Lawn Cut?

Get Competitive pricing without the hassle

Book lawn mowing by a pro in Concord

Order lawn mowing now without calling around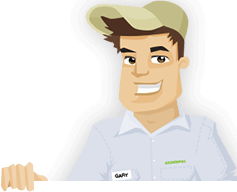 Needing your Lawn Cut?

Get Competitive pricing without the hassle

Book lawn mowing by a pro in Concord

Order lawn mowing now without calling around
Local lawn mowing services in Concord North Carolina
compete for your lawn

Here are Best Lawn Care Services in Concord, NC as of May, 2023
5 Star Ratings about GreenPal
Doris McCoy
Yard Cutting in Concord NC

"After trying out dozens of different lawnmowing services for my rental homes in Huntersville, NC I tried to cut the lawns for each of them myself. I just could not keep up with the yard maintenance and was weighing out my options of mowing them myself or dealing with these on reliable lawn care services in Concord North Carolina. Then a fellow real estate investor at a networking event in Concorde told me about GreenPal and how you can manage multiple yards maintenance from their mobile app. I was skeptical at first however their website is really easy to use and it actually works. I have been set up with three different lawn care services for my homes in Huntersville and Concord, NC and I don't even worry about lawn maintenance anymore, thank you GreenPal."
Kim Cruickshank
Lawn Mowing in Concord NC

"My son usually cuts the grass but has now gone to college at Cabarrus College of Health Sciences and he usually mows the lawn in the summertime, but due to his school workload is on able to keep up with the fast growing grass in the spring and fall time what I found out was all of the lawn mowing service businesses in Concord, NC wanted me to sign a year-round lawn maintenance contract and I only really needed the lawn cut in the spring and fall when my son was not able to cut the lawn. The good news was GreenPal was able to accommodate us and set us up with Greek lawn care service that mows our yard for us in the spring and fall and still my son cut my yard it in the summer so he can make some extra money, so it is a win-win situation for us."
Linda Glover
Lawn Mowing Service in Concord NC

"I live off of Poplar Tent Rd, in Concord North Carolina and I see dozens of lawn care services riding up and down Concord Pkwy every day so you always think that they are there for you if you need your lawn mowed, that is until you let your grass and lawn get to be 24 inches tall then no lawn care services in Cabarrus county want to help you out with your yard. That was the situation that I was in and I had family coming in for the weekend. The grass had grown to be too tall for my push mower and so I needed a professional lawn mowing service to get it back under control for me. Luckily, I found the GreenPal mobile app, and uploaded some pictures of the tall grass and in the same day a great lawn care service in Concord got my yard back under control cutting down the tall grass and hauling away the clippings for me."
Nancy McSwain
Lawn Care Service in Concord NC

"I am very very picky when it comes to my yard maintenance for my home in Concord, NC. I have even been fired by my last lawn mowing service that I was using in Huntersville North Carolina. After being dumped I figured I would start cutting my own grass but was humbled with how hot it got in North Carolina this past summer so I went back to the drawing board to find a reliable, but affordable lawn care service to take care of my yard maintenance for me again this time around. So after doing some research for lawn care services in Concord on Yelp, I let GreenPal do the hard work of finding and interviewing lawn care services in Concord, NC and they delivered them to me with three lawn maintenance proposals. It has been great .I highly recommend this website to get your grass cut and handle all of your yard maintenance needs."
Not in Concord, NC?
Here are GreenPal's lawn serivce areas
Hi and welcome to the online ordering page for lawn care in Concord North Carolina if you're needing to get your lawn mowed and live in Concord or Huntersville North Carolina you are at the right place. If you're ready to get started with some free prices and quotes for affordable lawn care service just click the orange button that says Hire My Lawn Service to get started with free bids. Otherwise let me tell you a little bit about how GreenPal works.

My name is Gary and it's my job to make sure that your experience with getting your lawn cut with the GreenPal lawn care service mobile app and website is as smooth and easy as possible. Sign up now and get free bids for lawn mowing emailed to you from our community of lawn mowing businesses in Concord NC, then you can read over reviews the other GreenPal users have said about their experience with the lawn cutting they received from the lawn care services in Concord North Carolina that we connect you with. After one of the lawn mowing quotes looks good you can go ahead and click to hire the lawn cutting service you want to mow your yard and they will come out and cut your grass that day or the next day depending on when you scheduled. Then payment for your lawn mowing is handled seamlessly right through the mobile app and website. So even if your grass has gotten to be 2 feet tall, we have found the 10 best lawn care services and yard maintenance companies in Concord North Carolina to help get your yard back under control for you. If you're not in the Concord, NC area, GreenPal also has some great lawn care businesses in Rock Hill North Carolina as well as yard maintenance companies in Kannapolis NC

You might be wondering, how do we know these Concord, NC lawn care services are any good? Well.. we have done the hard work for you and have painstakingly interviewed and vetted dozens and dozens of different lawnmowing contractors and yard maintenance companies in Cabarrus county accepting only the best lawn care companies in Huntersville and Concord North Carolina. The first thing we do is check over their lawn mower equipment to make sure they are set up properly and have professional grade lawnmowers, after that we speak with other lawn mowing customers that they have in Concord and check over the quality of the yard cuts but they have done in the past. Then they have to complete an audition lawn cutting for a customer of theirs in Concord North Carolina and we inspect the quality of the yard cut. We look for look for details such as blowing off of grass clippings, edging of the sidewalks, pulling weeds from the beds to make sure that they do a clean professional job and are a Concord NC yard maintenance professional. The City of Concord, NC is booming, recently was ranked the 7th fastest growing city in country, and that means lawn care businesses are getting booked up for yard mowing. So if you are ready to get your yard mowed and lawn care service without the hassle of calling around for lawn mowing quotes then go ahead and click the orange button and take a break this weekend and let a professional lawn mowing service into Concord North Carolina take care of your yard mowing for you.
Lawn Mowing Cost Calculator
Find out the average cost for Lawn Care Services In Concord NC
About Concord North Carolina
Concord is a city in Cabarrus county, in the U.S. state of North Carolina. As of the 2010 census, the city had a population of 79,066
Concord, located in today's rapidly growing northeast quadrant of the Charlotte metropolitan area, was first settled about 1750 by German and Scots-Irish immigrants. The name Concord means with harmony. This name was chosen after a lengthy dispute over where the county seat should be located between the German Lutherans and Scotch-Irish Presbyterians. By United States standards, Concord is considered an old town, as it was incorporated in 1806. Today, markers identifying the original town limits can be seen in the downtown area.

As county seat, Concord became a center of trade and retail for the cotton-producing region, especially on court days. The downtown would be crowded with farmers and townfolk, in addition to lawyers and their clients. During the antebellum era, wealthy was built by planters through the cultivation of cotton as a commodity crop; the work was done by enslaved African Americans.
TThe city is located in the Piedmont area of North Carolina, which is characterized by rolling hills and forest. Land left untended will typically return to native forest land within a few years. The climate can be described as cool winter seasons with hot, humid summer seasons. The average high temperature in the winter is 43 °F (6 °C), and the average daily low temperature is 29 °F (−2 °C). In the summer the average temperature is 79 °F (26 °C), and the average daily high temperature is 88 °F (31 °C).[15] It is not unusual for summer daytime temperatures to reach in the mid to upper 90s and occasionally exceed 100 °F (38 °C). It is typical for winter temperatures to fall into the teens at night, but temperatures generally warm to above freezing during the day. Summer months are characterized as having cool to warm nights with very warm to hot temperatures during the day. The area receives a generous amount of rainfall at 43.8 inches (1,110 mm) per year, with February and April being the two driest months. Rainfall in the winter is lighter but more frequent, whereas rainfall in the summer is heavier but less frequent. Thunderstorms, both light and strong, are common in the spring and summer months. Source: Wikipedia Concord, NC
Save Time, Save Money,
Book a great lawn service now with GreenPal.