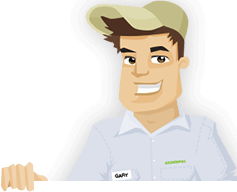 Needing your Lawn Cut?

Get Competitive pricing without the hassle

Book lawn mowing by a pro in Elmhurst

Order lawn mowing now without calling around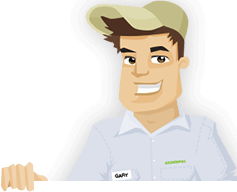 Needing your Lawn Cut?

Get Competitive pricing without the hassle

Book lawn mowing by a pro in Elmhurst

Order lawn mowing now without calling around
Local lawn mowing services in Elmhurst Illinois
compete for your lawn

Here are Best Lawn Care Services in Elmhurst, IL as of Sep, 2023
5 Star Ratings about GreenPal
Cheryl Todd
Lawn Cutting in Elmhurst IL

"The think the thing I like the most about the GreenPal yard maintenance mobile is the communication. When you sign up for lawnmowing service through GreenPal you get a email letting you know what Elmhurst lawn mowing service hired and who you'll be working with, and then after the lawn care service you hire cuts your grass you get a email with a picture of the lawn mowing attached. Then after that you can set up all kinds of other yard maintenance services as well and everything is very clear and saving you time on the all the hassle dealing with different Elmhurst yard maintenance companies. I am on my fifth grass cut now using using the lawn care service in Elmhurst that I hired with my GreenPal mobile app and every time they do a fantastic job on the grass cutting and I never even have to talk to them. Everything is handled in the background and all of the headache with dealing with dealing with local lawn care services in Elmhurst is gone for me now."
Maria Wills
Lawn Mow in Elmhurst IL

"Wow is all I can say. GreenPal saved me hours and hours of time of meeting with different lawnmowing companies at my house in Elmhurst Illinois over by Wilder Park. And then because I got competing prices for grass cutting and my landscaping maintenance I'm saving over $50 a month on all of my yard maintenance services by going through GreenPal. It saved me so much time on my landscaping maintenance rather than calling around getting yard mowing quotes and prices for landscaping maintenance. I've been looking for something like GreenPal for a very long time. It really took the headache out of figuring out who is the best lawn care service in Elmhurst to to mow my yard and maintain my landscaping."
William Bianco
Lawn Cutting in Elmhurst IL

"While searching around for lawn care services near me in Elmhurst I came across the GreenPal website. While at first I'm always leery of online websites to get stuff done but GreenPal seemed to be what I was looking for because it wasn't my lawnmowing company but it help me get prices and hire a lawnmowing business in Elmhurst. Ultimately I still wanted to deal with the owner of a local lawn care service in Elmhurst and not some big company and GreenPal seemed to be just that. Signing up and creating my lawn maintenance account was super easy and took less than three minutes. And then I was hooked up with and affordable lawnmowing service who came out and cut my grass that very same day within 45 minutes. I must say the whole process exceeded my expectations and really did simplify hiring a lawnmowing service in Elmhurst based on what I've had to do in the past."
Allison Irwin
Lawn Maintenance in Elmhurst IL

"I just wanted a basic grass cutter to mow my yard every two weeks nothing more and nothing less. Every lawn care service in Elmhurst that I called came out to my house and gave me the full-court press on some big full landscape maintenance contract that included all the bells and whistles like mulch and shrubs and everything that I really didn't need. All I was looking for was just a basic grass cutting service to mow the yard every 14 days and keep the city of Elmhurst from sending me a nasty letter. Luckily I found GreenPal while searching for grass cutting services in Elmhurst nearby me. The website was just what I was looking for I signed up and got three lawnmowing estimates and hired an affordable lawn mowing service to come cut the grass every two weeks. Everything with the yard maintenance is billed nice and convenient to my credit card and I don't have to worry about haggling over when the grass cutting service is going to come in when it's not going to come. I guess you could say I'm a GreenPal fan."
Not in Elmhurst, IL?
Here are GreenPal's lawn serivce areas
If you are searching around for reliable yard maintenance companies and grass cutting services in Elmhurst Illinois well then you have a ride to the right place on the Internet. Welcome to GreenPall the easiest way in Elmhurst to hire a reliable lawnmowing service, schedule yard maintenance, and pay a local landscape maintenance company in the Elmhurst area to cut your grass on a weekly yard maintenance schedule, every two week grass cutting cycle, and every ten-day yard mowing schedule. Let me to explain a little bit about how the GreenPal lawn maintenance website and yard maintenance mobile app work. You see GreenPal attracts the best lawn care services in Elmhurst Illinois to operate their lawn mowing service on top of GreenPals technology and lawn maintenance website. Everything with your yard maintenance from scheduling to pricing of grass cutting services to invoicing in bill payment for yard maintenance is all handled on GreenPal's technology and online software. Because it makes it easier for these Elmhurst, Il lawn care services to operate their lawnmowing business the result is you can order lawnmowing services with a few taps on your smartphone or clicks of the mouse on this website that you're on right now. Rather than finding an Elmhurst lawn mowing business the whole way of calling around to dozens and dozens of lawn care services near me in Elmhurst area you can I'll just get up to five lawn maintenance prices within 30 minutes of signing up in creating your account on Greenpal.

You'll get custom lawn maintenance prices email to you for how much it was going to cost to cut your grass and then you can hire one of the local lawn care services who operate their lawnmowing company on the GreenPal platform. But that's not all. After that you can read over lawnmowing services reviews that other people in Elmhurst area have said about their skills as a relates to grass cutting, how professional they are as a relates to landscaping maintenance, and how reliable they are when it comes to lawnmowing and staying on a fixed yard maintenance schedule . Why is this important? Because the reality is most lawnmowing services in Elmhurst are unreliable and can't even manage to return a phone call or a voicemail to their lawn care service customers. However when you hire a grass cutting service on GreenPal to mow your yard you get more consistent customer service from them and a lawn maintenance schedule that they will stick to and the best part is you don't even have to mail them a check for the lawn mowing after they are done cutting your grass. You can take a look at this page to see a few of the top rated lawn care services in Elmhurst Illinois who operate the lawnmowing business on the GreenPal platform and heck you have probably seen some of these lawnmowing services cutting grass by Elmhurst College or maintaining yards over by York Commons Park. And the good news is now you can hire them to mow your yard and make your lawn and landscaping look like one of the best in Elmhurst with a few clicks of your mouse. Should you have any questions on how to use your GreenPal account to find schedule and hire the best long care service in Elmhurst Illinois do not hesitate to reach out we would be glad to help explain how to use your account for on demand lawn mowing services. Also if you live in another part of the Chicagoland area, GreenPal can help you order affordable lawn care services in Des Plaines, IL as well as that and also nearby grass cutting services in Arlington Heights, IL.
Lawn Mowing Cost Calculator
Find out the average cost for Lawn Care Services In Elmhurst IL
About Elmhurst Illinois
Elmhurst is a city mostly in DuPage County and overlapping into Cook County, and a western suburb of Chicago.
Members of the Potawatomi Native American people, who settled along Salt Creek just south of where the city would develop, are the earliest known settlers of the Elmhurst area. Around 1836, European-American immigrants settled on tracts of land along the same creek. At what would become Elmhurst City Centre, a native of Ohio named Gerry Bates established a community on a tract of "treeless land" in 1842.

The following year, Hill Cottage Tavern opened where St. Charles Road and Cottage Hill Avenue presently intersect. In 1845, the community was officially named Cottage Hill when a post office was established. Four years later the Galena and Chicago Union Railroad was given right-of-way through Cottage Hill giving farmers easier access to Chicago. The community changed its name to Elmhurst in 1869. In 1871, Elmhurst College was organized and currently has 3,500 undergraduates and about 300 graduate students. Elmhurst was incorporated as a village in 1882, with a population between 723 and 1,050, and legal boundaries of St. Charles Road to North Avenue, and one half mile west and one quarter mile east of York Street. Elmhurst Memorial Hospital was founded in 1926 as the first hospital in DuPage County.
As of the census[11] of 2000, there were 42,762 people, 15,627 households, and 11,235 families residing in the city. The population density was 4,165.9 people per square mile. There were 16,147 housing units at an average density of 1,573.1 per square mile. The racial makeup of the city was 93.40% White, 0.94% African American, 0.06% Native American, 3.67% Asian, 0.02% Pacific Islander, 0.97% from other races, and 0.95% from two or more races. Hispanic or Latino of any race were 4.02% of the population.

There were 15,627 households out of which 33.9% had children under the age of 18 living with them, 62.0% were married couples living together, 7.4% had a female householder with no husband present, and 28.1% were non-families. 24.6% of all households were made up of individuals and 11.4% had someone living alone who was 65 years of age or older. The average household size was 2.63 and the average family size was 3.19. Source: Wikipedia Elmhurst, IL
Save Time, Save Money,
Book a great lawn service now with GreenPal.