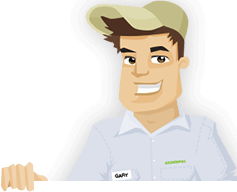 Needing your Lawn Cut?

Get Competitive pricing without the hassle

Book lawn mowing by a pro in Palatine

Order lawn mowing now without calling around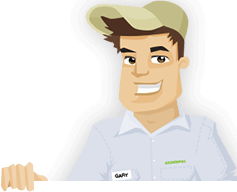 Needing your Lawn Cut?

Get Competitive pricing without the hassle

Book lawn mowing by a pro in Palatine

Order lawn mowing now without calling around
Local lawn mowing services in Palatine Illinois
compete for your lawn

Here are Best Lawn Care Services in Palatine, IL as of Sep, 2023
5 Star Ratings about GreenPal
Jolene Aguiar
Grass Cut in Palatine IL

"GreenPal saved me probably 10 hours of time meeting with long here services in Palatine to mow my mother's yard over by Osage Park. I'm in charge of everything that goes into her home and yard maintenance and so dealing with landscape maintenance vendors, and grass cutters it's really not my idea of fun but it's what I do to keep her house in tiptop shape. GreenPal was able to save me the headache of meeting yard maintenance business over at her house and negotiating grass cutting prices and landscaping maintenance payment terms. I think that's what I like about the most is that I don't have to worry about haggling over the pricing for grass cutting and everything about the lawn care services was just smooth and streamlined. She's gotten her yard cut four times now with our GreenPal account and so I feel comfortable recommending it to friends and family now for lawnmowing services and Palatine Illinois."
Jimmy Burch
Lawn Maintenance in Palatine IL

"I was looking for somebody I could do a little bit more than just grass cutting. Most of the grass cutting business that I have hired in Palatine were great with the yard but when it came to things like pulling weeds out of the landscaping beds and pruning of shrubs that's where their skill sets ended. I try out GreenPal because it gave me the choice of outlining what I was looking for with respect to my yard maintenance and then the GreenPal lawnmowing app went out and found that for me in Palatine. I was paying $45 per week for lawnmowing however now I'm paying the same lawn maintenance price using the lawn care service in Palatine that GreenPal found me but that includes pulling the weeds out of the beds and pruning the shrubs every other mowing. All in all I'm very satisfied and I recommend GreenPal because of it."
Young Platt
Lawn Service in Palatine IL

"I always shop out all of my yard maintenance service providers every couple of years just to make sure that I'm not overpaying for things like lawn care service and grass cutting. I've been using the same lawn maintenance company to cut my grass over by Celtic Park in Palatine for three years however if I can save five or $10 per grass cutting I'm going to do it. A friend recommended GreenPal and I tried it out and got five competing lawnmowing prices from local lawn care services in the Palatine area of fighting over my lawnmowing business. Quite frankly it was exactly what I was looking for. I hired the cheapest lawn care service out of the yard mowing pricing pack of lawn maintenance quotes that GreenPal went out and got for me and I'm saving $30 a month on my lawnmowing service, that's almost that's almost $300 a year and in my book that's real cash savings. I recommend GreenPal to anybody who is looking for a easy way to get lawn mowing prices without having to call around and do it the old way."
Sharie Tung
Yard Cutting in Palatine IL

"I was scrambling for a grass cutter and I was in a panic, my push mower had bit the dust and my grass was knee-high and I had company coming in. I called all over Palantine to get a local lawn care service to cut my grass for me however none of them could get to my yard mowing until the following week. Who knew that every lawnmowing service and Palatine was a week behind on their lawn mowing route, however I learned this lesson the hard way. Luckily I found GreenPal in the App Store and I was so desperate that I gave it a shot. I don't normally use websites to get stuff done around the house and landscaping however I tried everything and nothing else worked. GreenPal sent the word out to grass cutters near me and got me three prices from local lawn maintenance companies and Palatine who were willing to cut my grass the very next day. I hired the most expensive lawn mowing rate out of the price list that I got on GreenPal just to make sure there would be no problems with the lawnmowing. Everything went off without a hitch and I got my yard looking in tiptop shape just in time for my company to arrive. Thank you GreenPal for saving me when I was in a lawn care emergency."
Not in Palatine, IL?
Here are GreenPal's lawn serivce areas
Looking for a solid lawn care service in Palatine Illinois? Have you been calling around to dozens of lawn maintenance companies and grass cutting businesses and Palatine? It's pretty frustrating isn't it? Well, that's why we don't GreenPal. We believe that this day and age it should not be so hard to get an affordable lawn mowing service and and that's why GreenPal was built to solve the problem of finding the best fit yard maintenance contractor and grass cutting business to come mow your yard today or tomorrow. Ordinarily you would have to make dozens and dozens of phone calls to lawn care services all over Palatine to get a few grass cutting quotes for how much it is going to cost to do your yard service, am I right? And then once you get all of these lawn care service prices how do you know which lawnmowing businesses are good and reliable and will actually show up to cut your yard when you hire them to?

And then how do you know that they're actually going to do a good job of mowing your grass? And then on top of all of that arranging payment and haggling over the price for the grass cutting is a total pain in my right? Well those days are over now you can hire a reliable lawn care service and Palatine to cut your grass tomorrow or the next day, get competitive prices from lawnmowing companies a cut grass in the Palatine area and read lawn care services service reviews that other people in the Palatine, IL have had to say about how they did on grass cutting. All of this can be done in a matter of minutes rather than hours and days of calling all over Palatine to get lawnmowing prices and to actually get your grass cut. And the best part is if you need anything else other than just your basic lawn mowing done most of the lawnmowing business is that operate their landscape maintenance companies on the GreenPal platform and technology offer additional yard maintenance services as well but you can usually order from your GreenPal lawn maintenance mobile app. So no matter if you live over by Tom T. Hamilton Reservoir, Palatine Hills Golf Course, or over by Twin Lakes Golf Course in Palatine, IL GreenPal has attracted the best lawn care services in town who actually want to earn your lawnmowing business by competing for your grass cut. After you create your GreenPal grass cutting account you'll receive multiple bids from rated and reviewed lawn mowing services in Palatine and then you are in control. Compare pricing for yard mowing, read reviews for different lawn care services, and then hire the landscape maintenance professional in Palantine that you want to work with to cut your grass. It's a simple as that and it's our pleasure to help simplify your life a little bit by making hiring the best fit location of some Palatine as simple as a few taps on your smartphone or clicks on this website. Have a great day. Also if you live in another part of the Chicagoland area, no problem, your GreenPal account can help you find nearby lawn care services in Des Plaines, IL and top of that assist you with nearby lawn mowing businesses in Arlington Heights, IL.
Lawn Mowing Cost Calculator
Find out the average cost for Lawn Care Services In Palatine IL
About Palatine Illinois
Palatine is a village in Cook County, Illinois. It is a northwestern residential suburb of Chicago.
The first European-American to settle in Palatine is generally thought to be George Ela, who built a log cabin in the area now called Deer Grove. Ela was one of the first of a wave of pioneers to migrate to northern Illinois following the Black Hawk War. A road which passes through the western edge of Palatine is called Ela Road in his honor.

The Village of Palatine was founded in 1866. It was built around a station on the new Chicago and North Western Railway. Joel Wood surveyed and laid out the village, earning him the title of Palatine's founder. One of Palatine's original downtown streets is named after Wood. A shortline railroad, the Palatine, Lake Zurich and Wauconda Railroad, was built in 1911, and began full passenger service to Wauconda, Illinois, in 1912. The line was closed in 1924 after a series of financial misfortunes and the improvement of roads in the area. The PLZ&W provided transportation to Dr. Wilson's Deer Grove Park, just north of Dundee Road in Palatine
s of the 2010 census, there were 68,557 people, 26,876 households, and 17,646 families residing in the village. The racial makeup of the village was 76.9% White, 2.7% African American, 0.3% Native American, 10.3% Asian, 0.03% Pacific Islander, 7.4% some other race, and 2.3% from two or more races. Hispanic or Latino of any race were 18.0% of the population.

There were 26,876 households out of which 33.2% had any child under the age of 18 living with them, 52.8% were headed by husband-wife couples, 9.0% had a female householder with no husband present, 3.8% had a male householder with no wife present, and 34.3% were non-families. 27.8% of all households were made up of individuals living alone, and 7.5% were someone living alone who was 65 years of age or older. The average household size was 2.54, and the average family size was 3.16. Source: Wikipedia Palatine, IL
Save Time, Save Money,
Book a great lawn service now with GreenPal.