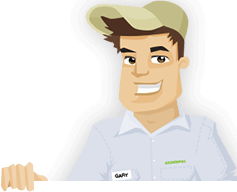 Needing your Lawn Cut?

Get Competitive pricing without the hassle

Book lawn mowing by a pro in Cicero

Order lawn mowing now without calling around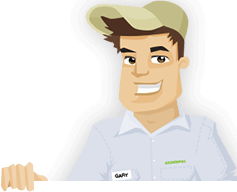 Needing your Lawn Cut?

Get Competitive pricing without the hassle

Book lawn mowing by a pro in Cicero

Order lawn mowing now without calling around
Local lawn mowing services in Cicero Illinois
compete for your lawn

Here are Best Lawn Care Services in Cicero, IL as of Sep, 2023
5 Star Ratings about GreenPal
Jesus Turner
Lawn Cutting in Cicero IL

"After searching for two weeks for an affordable lawn care service to cut my mother's yard in Cicero I almost gave up and went over there and cut the grass myself. Then I found the GreenPal website after hearing about it on the radio and it was just what I was looking for. I was able to get lawnmowing prices for my mother's home by Daniel Burnham Elementary School without even having to meet any of the lawn cutters at her yard and I could order lawnmowing for her lawn without even having to show up to pay them for the grass cutting or anything like that. GreenPal saved me a ton of time of having to meet different lawn care services at her home, negotiate over the yard mowing price, and haggle over the terms of her landscaping maintenance. I really don't like dealing with Cicero lawn mowing businesses as they just are very independent and not willing to work with me. GreenPal helped me bypass all of that headache and now my mom's yard is getting cut every week and I get emails every time her yard mowing is taken care of. This gives me peace of mind and lets me know my mother's yard is getting maintained properly all without the hassle of having to visually inspect the grass cutting each time."
Cameron Twyman
Lawn Maintenance in Cicero IL

"I just wanted my grass cut every two weeks. Nothing more nothing less. I'm on a tight budget and I don't have excess money available to pay for weekly lawn service. The problem was every lawn mowing service that I called and Cicero demanded that I signed a contract to have them mow the yard every seven days. I did some searching on the Cicero, Il Facebook page and I learned about GreenPal and download the app. What attracted me to GreenPal is they have an every two week and every 10 day lawn maintenance scheduling option. This is just what I needed for my lawn mowing by Morton College. GreenPal helped me set up with a reliable local lawn care service near me in Cicero that comes every 14 days and I'm only billed for two grass cuttings per month. Thank you GreenPal for helping me find a reliable lawn care service that would work with my budget."
Tim Campos
Lawn Care in Cicero IL

"I own four rental homes in Cicero area and getting the yard mowed and maintained for each of the lawns is always a headache. It seems like no matter what kind of lawn care service I use whether it was a big commercial outfit that does full landscape maintenance or just a small grass cutter in the Cicero neighborhood, my rental's lawn maintenance were never a priority for the grass cutter. It was not until I found GreenPal and heard about their property management tool that I was able to get this problem solved. You see GreenPal has a multiple properties dashboard to where you can manage different lawn care services in different parts of Chicago. Within minutes I was able to use two different lawn cutting services for my four different rental properties in Cicero and I get the picture of the yard mowing attached after every time they cut the grass. I must say it really has saves me a lot of headache with my yard maintenance services."
Karen Davis
Lawn Mowing Service in Cicero IL

"It seems like all the grass cutting guys that will mow yards in Cicero operate on their own terms. I always feel like I'm the customer and I should be treated a little bit better but no matter who I use to cut my grass by Hawthorne Works in Cicero they just show up to mow the yard whatever they want to and don't bother returning my phone calls and always treat me like I'm a nuisance. I was really over all of it and was about to start to push mowing mowing yard but I knew what it was I did not want to really mow grass anymore. After doing some Google research for lawn care services nearby me in the Cicero area I found the GreenPal website and tried it out. GreenPal put me back in control to where I can hire and schedule for the yard maintenance service that I want and I'm not subject to the whims of the lawn guy that I choose to cut my grass. I recommend GreenPal to anybody in Cicero looking for reliable and affordable way to get a good lawn care service at an affordable price."
Not in Cicero, IL?
Here are GreenPal's lawn serivce areas
Are you needing to get your grass cut for your home in Cicero Illinois? Well.. you could call around all over Cicero looking for affordable lawn care businesses to come out to your yard measure how big it is and give you a written proposal how much it's going to cost to cut your grass? Or maybe you have tried that and you can't get any Cicero lawn care services to call you back, well don't feel bad that's pretty common. Lawnmowing companies in Cicero are busy and have a tough time answering phone calls for grass cutting estimates, returning voicemails to their yard maintenance clients, much less find time to battle traffic in Cicero to come out to your home to prepare you a price for lawnmowing. But the good news is now you have GreenPal.

GreenPal does all of that for you and let me tell you a little bit about how GreenPal can help you find the best lawn care service in Cicero Il at the right grass cutting price. The GreenPal website and lawn maintenance mobile app that tracks the best lawn care services that cut grass and Cicero and operate their lawnmowing business on top of GreenPal's technology. Why does that matter? Because that means that when they operate their yard maintenance company on the GreenPal platform that you or you can get lawn maintenance quotes from their Cicero yard mowing business in minutes rather than hours, you can also read lawn care service reviews about each of the lawn care services that operate their lawnmowing business on Greenpal and see what other Cicero residents have said about the quality of their yard maintenance services. GreenPal is the fastest way to get lawn mowing quotes for grass cutting, read reviews about different lawn care services in the Cicero area, and hire a reliable and affordable yard maintenance business in Cicero without having to even make a phone call for yard maintenance. That's right now the most reliable and affordable yard cutting businesses in Cicero compete over your lawnmowing needs rather than you having to beg them to come out to give you a price for yard maintenance and grass cutting. If you need anything else in addition to just landscape maintenance, most of the lawn care services that operate their business on the GreenPal network provide shrub pruning, mulch, leaf removal and a bunch other yard work and lawn maintenance services that you can get quote from them after you I've hired them to cut your grass on a weekly or every two weeks yard maintenance cycle. So no matter if you live by J. Sterling Morton East High School or near The Olympic Theater in Cicero or over by the Hawthorne Race Course, GreenPal has got you covered I can get you up to five free lawn maintenance prices from local lawn care services in Cicero area within a matter of minutes just check the orange button at the top of the screen to get started. Also if you live in another part of Ciceroland IL, GreenPal can also help you with local grass cutting services in Des Plaines, IL and affordable lawn mowing services in Arlington Heights, IL that also run the lawn mowing businesses on the GreenPal website.
Lawn Mowing Cost Calculator
Find out the average cost for Lawn Care Services In Cicero IL
About Cicero Illinois
Cicero, a suburb of Chicago, is an incorporated town in Cook County, Illinois. As of 2013, the town had a total population of 84,103
Originally, Cicero Township occupied six times its current territory. Weak political leadership and town services resulted in cities such as Oak Park and Berwyn voting to split off from Cicero, and other portions such as Austin were annexed into the city of Chicago.

Al Capone built his criminal empire in Chicago before moving to Cicero to escape the reach of Chicago police. On July 11–12, 1951, a race riot erupted in Cicero when a mob of around 4,000 attacked and burned an apartment building at 6139 W. 19th Street that housed the African-American family of Harvey Clark Jr., a Chicago Transit Authority bus driver who had relocated to the then-all-white city. Governor Adlai E. Stevenson was forced to call out the Illinois National Guard. The Clarks moved away, and the building had to be boarded up. The Cicero riot received worldwide condemnation
As of the 2010 census, 83,891 people, 22,101 households, and 17,752 families resided in the town. The population density was 14,315.9 people per square mile. There were 24,329 housing units at an average density of 4,151.7 per square mile (1,600.6/km²). The racial makeup of the town was 51.9% White (9.2% Non-Hispanic white), 3.8% African American, 0.8% Native American, 0.6% Asian, 0.1% Pacific Islander American, 39.3% some other race, and 3.5% from two or more races. 89.6% of the population were Hispanic or Latino of any race, with 80.2% of Mexican descent.

There were 22,101 households, out of which 57.9% had children under the age of 18 living with them, 52.3% were headed by married couples living together, 17.6% had a female householder with no husband present, and 19.7% were non-families. 15.5% of all households were made up of individuals, and 5.5% were someone living alone who was 65 years of age or older. The average household size was 3.79, and the average family size was 4.19. Source: Wikipedia Cicero, IL
Save Time, Save Money,
Book a great lawn service now with GreenPal.