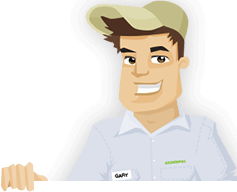 Needing your Lawn Cut?

Get Competitive pricing without the hassle

Book lawn mowing by a pro in Moore

Order lawn mowing now without calling around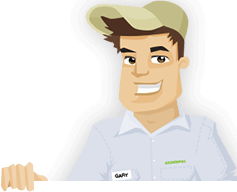 Needing your Lawn Cut?

Get Competitive pricing without the hassle

Book lawn mowing by a pro in Moore

Order lawn mowing now without calling around
Local lawn mowing services in Moore, OK
compete for your lawn

Here are Best Lawn Care Services in Moore, OK as of Sep, 2023
5 Star Ratings about GreenPal
Shawn Petrin
Lawn Care in Moore OK

"Well after my last grass cutting service that I have been using for over 10 years for my home in Moore disappeared I was left with no lawn guy and a yard with grass that was almost 2 feet tall. I started searching around on craigslist for grass cutting service nearby me in Moore to come out and get the yard back under control and I couldn't find any lawnmowing services that were interested in doing the yard cleanup without charging me an arm and a leg for the grass cut. That is until I found the GreenPal website while searching for lawnmowing services near me in Moore Oklahoma and GreenPal hooked me up with a reliable lawnmowing service that didn't smell blood when my grass was 24 inches tall. Everything is going smooth with the yard maintenance company that I hired so much so that I gave them a good review on the GreenPal platform and also booked weekly grass cutting with them for the rest of the year. GreenPal is the go to way to get your lawn mowed in Moore Oklahoma so I recommend you check it out."
Mark Johnson
Lawn Cut in Moore OK

"Something about yard mowing services and having to deal with negotiating with them and haggling over grass cutting pricing really never appealed to me. The last few lawnmowing services that I used to cut my home in Moore, OK we're not very professional and I despise having to meet with them in the yard to negotiate pricing and scheduling of the lawnmowing. GreenPal let me to sidestep all of that and schedule my lawnmowing services and pay for lawn cutting without having to meet with them in my yard or argue or haggle over the lawn maintenance pricing or anything like that. It's kind of a nice way to just order lawnmowing services without all of the headache of leaving voicemails and stuff."
Barbara Obrien
Lawn Cut in Moore OK

"GreenPal is really cool because it lets you set up every two week grass cutting services. Every lawnmowing service that I talked to in Moore Oklahoma wanted me to sign a full-service landscape maintenance contract that included all sorts of yard work that I really didn't want and the other thing was they demanded to come to mow the yard every seven days and all I really want it was every 14 day yard mowing. So the GreenPal app let me get the best of both worlds and enabled me to hire a Moore lawnmowing service without having to spend more money than I wanted to spend on yard maintenance."
Annmarie Kilgore
Lawn Mowing Service in Moore OK

"I think the thing I like the most about GreenPal is that they connected me up with a smaller lawn care service in Moore Oklahoma who specializes in an owner operated personalized lawnmowing services. So often when I use a lawn care service to mow my home in Prairie View, I would end up with somebody who would have another lawn mowing crew come cut the grass and the problem was that those guys really didn't care about the finished product very much and they would end up doing a rushed job on my lawnmowing and it really turns out that nobody cares about your maintenance services as much as the grass cutting service owner does. The grass cutting service I hired on GreenPal is run by a small owner operator and so so far so good that's why I am leaving a positive review for the GreenPal lawn mowing app."
Not in Moore, OK?
Here are GreenPal's lawn serivce areas
Great news if you live in Moore Oklahoma and you need your grass cut it's now easier and more affordable than ever before. Welcome to GreenPal and let me explain a little bit about how GreenPal works and how the landscape maintenance app can save you time in finding a grass cutting service in Moore, OK and money on how much you spend to get your yard maintained for your home in Moore Oklahoma. GreenPal is an online community of local lawn care services throughout OKC and Moore Oklahoma who operate their yard maintenance services on on top of GreenPal's technology and GreenPal's online network of yard maintenance companies. Each lawn care service has to pass an online pre screening process before they can offer their yard maintenance services on top of GreenPal technology and so you can rest assured that you are getting qualified local lawn maintenance companies to submit pricing for your yard maintenance services and to hire them in a snap with a few taps on your smartphone or clicks of the mouse on this website.

Ordinarily, you would have to call around and leave bunches of voicemails for different grass cutting services in Moore and hope one of them calls you back for a price quote for how much yard maintenance will cost and then you kind of have to hire them to mow your yard on a leap of faith and hope that they will show up for your grass cutting appointment on the day that you agree to with them. Then, on top of that you don't even know if the lawn cutting service is any good or not and if they are going to do a good job on the lawn maintenance services that you hired them for and then to make matters even more problematic you have to leave them up check under your doormat or something like that to pay them for the yard cutting. All of that headache is a thing of the past because GreenPal solves all of those problems in a matter of minutes. Simply enter the details about your yard's condition and where you're located in Moore, OK and like a magic local lawnmowing services in the Moore Oklahoma area will see the details regarding your yard maintenance service request and will work up a customized price and email it to you through the GreenPal system. Then you are in total control can you can conveniently compare pricing for yard maintenance services amongst up to five different more lawnmowing companies and read lawn care services reviews about each yard maintenance service and landscape maintenance company that other people in the Moore area have had to say about the quality of their landscape maintenance services. This is by far the easiest way to get quotes, compare pricing, and read reviews about local lawn care services in Moore as compared to any other method of doing this. And the good news is if you live by Buck Thomas Park or even over by Winding Creek Elementary School in Moore, GreenPal has on-boarded some of the best local landscape maintenance companies that are ready to take on your yard maintenance on a weekly grass cutting schedule for every two week lawn maintenance rotation. And for your convenience the the GreenPal landscape maintenance system also offers every 10 day lawn cutting services for you as well. So sit back relax and hire the best looking lawnmowing service that you can hire Moore and South Oklahoma and get your weekends back should you have any questions about how to use GreenPal to mark the lawn maintenance off of your to do list go ahead and send our support box and email we would be happy to explain how to use your GreenPal account to find schedule and pay for local lawnmowing services and Moore, OK. Also if you do not live nearby Moore OK area you can use GreenPal to order local grass cutting services in Yukon OK and on top of that GreenPal also can help with local landscape maintenance businesses in Midwest City OK if you need a good yard maintenance business referral for that part of OKC.
Lawn Mowing Cost Calculator
Find out the average cost for Lawn Care Services In Moore OK
About Moore Moore
Moore is a city in Cleveland County, Oklahoma, and is part of the Oklahoma City metropolitan area.
The Moore post office was established May 27, 1889, during the Land Run of 1889 and was named for Al Moore, an Atchison, Topeka and Santa Fe Railway employee. According to the town history he was a "conductor or a brakeman, lived in a boxcar at the camp and had difficulty receiving his mail. He painted his name – "Moore" – on a board and nailed it on the boxcar. When a postmaster was appointed, he continued to call the settlement Moore. When the town incorporated in 1893 the name was legalized."

The city's history notes that the community before the post office may have been called "Verbeck" by the railroad. However, other histories indicate that Verbeck was actually the original name of the nearby telegraph station "Oklahoma" which became the basis for the founding of Oklahoma City
Moore is located just south of Oklahoma City and north of Norman, in central Oklahoma. According to the United States Census Bureau, the city has a total area of 22.2 square miles, of which 21.8 square miles is land and 0.35 square miles, or 1.52%, is water.

Moore has a humid subtropical climate with frequent variations in weather during part of the year and consistently hot summers. Prolonged and severe droughts often lead to wildfires and heavy rainfall often leads to flash flooding and flooding. Consistent winds, usually from the south or south-southeast during the summer, help temper the hotter weather. Consistent northerly winds during the winter can intensify cold periods. Severe ice storms and snowstorms happen sporadically during the winter. Source: Wikipedia Moore, OK
Save Time, Save Money,
Book a great lawn service now with GreenPal.