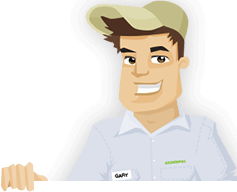 Needing your Lawn Cut?

Get Competitive pricing without the hassle

Book lawn mowing by a pro in Oklahoma City

Order lawn mowing now without calling around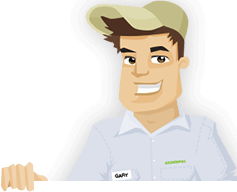 Needing your Lawn Cut?

Get Competitive pricing without the hassle

Book lawn mowing by a pro in Oklahoma City

Order lawn mowing now without calling around
Local lawn mowing services in Oklahoma City, OK
compete for your lawn

Here are Best Lawn Care Services in Oklahoma City, OK as of Oct, 2023
5 Star Ratings about GreenPal
Joyce Howard
Yard Mowing in Oklahoma City OK

"My lawn mower broke down and I was just needing to get my grass cut one time for my home near Lake Hefner in Oklahoma City. What I came to find out the hard way it was that no lawn care services in Oklahoma City area will mess with a one time yard mowing. It seems like everybody wants you to sign some sort of contract for lawn maintenance services or they at least want you to commit to ongoing weekly grass cutting services before you even see what kind of job they do in the yard maintenance itself. While searching for lawnmowing services nearby me in OKC I came across the GreenPal website and decided to give a shot. GreenPal is kind of cool because they will let you audition for lawn maintenance service one time before you commit to ongoing grass cutting services. This was just what I needed and it worked out so smoothly that I want to head and booked every two week you're mowing after that."
Michelle Brode
Lawn Mowing Service in Oklahoma City OK

"I had a sneaking suspicion that I was overpaying for my lawnmowing services and come to find out that was true. My lawnmowing service in Oklahoma City that was cutting my grass for the last three lawnmowing seasons gave me a price increase this year hey so I decided to shop around and see what kind a better quote so I can get for grass cutting from lawnmowing companies nearby me in Oklahoma City. A friend from work recommended GreenPal and it hit the spot. GreenPal retrieved me five competitive yard maintenance prices in less than one hour. I read reviews about how each of the OKC lawn care services treated their previous customers and hired the cheapest grass cutter out of the lawn maintenance price list. All in all a process was super smooth and I recommend it to anybody looking to save money on lawn care services in Oklahoma City."
Thomas Gonzalez
Lawn Service in Oklahoma City OK

"Sometimes my yard doesn't grow enough to get it mowed every seven days however my lawn care service that I was using would only accommodate a weekly grass cutting schedule. This year I've been looking to save money and naturally I wanted to cut back from every seven day grass cutting to every 14 day however my lawn maintenance company wouldn't do an every two week yard maintenance schedule for me. So reluctantly I had to fire him from cutting the grass and I hire another lawn care service using the GreenPal yard maintenance mobile app. I can't say enough good things about how it helped me get a new lawnmowing service set up for every two week grass cutting fast. If you're looking for no nonsense way to hire a solid lawnmowing company in Oklahoma City that I recommend you check this out."
Rose Fecteau
Lawn Mowing Service in Oklahoma City OK

"I'm a real estate investor and I have about a dozen properties all over Oklahoma County and I use the Greenpal website to manage the yard maintenance for all of them. It used to be I would have to pull teeth to get grass cutting services to do a reliable job for me on my yard maintenance but GreenPal solves all of those headaches for me. I'm able to manage the yard maintenance for each one remotely from my laptop and the cool thing is that billing is all handled online and scheduling happens smoothly in the background without having to call and harass local lawn mowing services in Oklahoma City to do their job which is when I normally would have to do. GreenPal gets two thumbs up for no nonsense OKC lawn care services."
Not in Oklahoma City, OK?
Here are GreenPal's lawn serivce areas
Hello there and let me welcome you to GreenPal, the easiest way in Oklahoma City to order lawn care services and grass cutting online. Allow me to explain a little bit about how GreenPal and how it works how the mobile app can save you money on your lawnmowing services. First I'll off start off by explaining the old way of finding and scheduling the lawnmowing services in Oklahoma City and then I'll explain how GreenPal works and you can judge if you want to try it out or not. Normally whenever you need your grass cut you'll have to call several lawn care services nearby in Oklahoma City to request proposals for how much it is going to cost for landscaping service. Now as a rule of thumb you're going to have to call 10 different local lawnmowing companies for every single yard maintenance quote that you receive. This means that night so you want three different prices from local lawnmowing services you will need to make at least 30 phone calls do yard maintenance companies nearby in Okc to get three different competitive yard maintenance prices. GreenPal makes that so much easier because we have attracted and onboarded the best local lawnmowing services that cut grass throughout the Oklahoma City area in Oklahoma county and so you can put your address in preferences with respect to what sorts of yard work you wanting done and GreenPal sends the word out to nearby lawnmowing services in the Oklahoma City area notifying them to submit a price for grass cutting on your yard maintenance.

Then you are in total control. Lawn maintenance pricing is emailed and texted to you and then you can read over lawn care services reviews that other residents in the Oklahoma City area had to say about how they did on their lawn maintenance for those customers. This is by far the best way to make an informed hiring decision on who you want to cut your grass and maintain your lawn and landscaping throughout the rest of the yard maintenance season in Oklahoma City. But it doesn't stop there, after they cut your grass for the first time you will receive a photo of your freshly cut yard for your review. This is great if you are not living at the particular property that you were requesting yard maintenance for and so you can verify that the yard cutting was done to your satisfaction. After you're able to verify you can simply pay online through GreenPal secure website or through the landscape maintenance mobile app. You're in total control and GreenPal is set up for your total convenience. Also if you need any other yard maintenance services done the Oklahoma City landscape maintenance business that you hired through your GreenPal account can submit to you pricing for those additional yard maintenance services as well. Anything from mulch to shrub pruning, to reseeding can all be ordered with your GreenPal account. So if you live nearby Hambrick Botanical Gardens or Martin Park Nature Center or over by Tinker Air Force Base in Oklahoma City GreenPal's got you covered just click on the button to get started and your days of haggling and negotiating with local lawnmowing services in OKC are over and your weekends are now taken back. Also if you do not live in the Oklahoma City ok area you can use GreenPal to order lawn care service in Edmond OK and also lawn mowing businesses in Midwest City OK if you need a good referral for that part of Oklahoma City.
Lawn Mowing Cost Calculator
Find out the average cost for Lawn Care Services In Oklahoma City OK
About Oklahoma City Oklahoma City
Oklahoma City is the capital of the U.S. state of Oklahoma. It's known for its cowboy culture.
Oklahoma City is the capital and largest city of the U.S. state of Oklahoma. The county seat of Oklahoma County,the city ranks 27th among United States cities in population. The population grew following the 2010 Census, with the population estimated to have increased to 631,346 as of July 2015.

Oklahoma City's city limits extend into Canadian, Cleveland, and Pottawatomie counties, though much of those areas outside of the core Oklahoma County area are suburban or rural (watershed). The city ranks as the eighth-largest city in the United States by land area (including consolidated city-counties; it is the largest city in the United States by land area after Houston whose government is not consolidated with that of a county or borough).
Oklahoma City was settled on April 22, 1889, when the area known as the "Unassigned Lands" was opened for settlement in an event known as "The Land Run".Some 10,000 homesteaders settled the area that would become the capital of Oklahoma. The town grew quickly; the population doubled between 1890 and 1900. Early leaders of the development of the city included Anton Classen, John Shartel, Henry Overholser and James W. Maney.

By the time Oklahoma was admitted to the Union in 1907, Oklahoma City had surpassed Guthrie, the territorial capital, as the new state's population center and commercial hub. Soon after, the capital was moved from Guthrie to Oklahoma City. Oklahoma City was a major stop on Route 66 during the early part of the 20th century; it was prominently mentioned in Bobby Troup's 1946 jazz classic. Source: Wikipedia Oklahoma City, OK
Save Time, Save Money,
Book a great lawn service now with GreenPal.