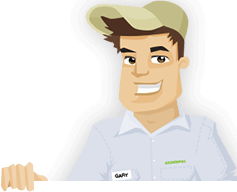 Needing your Lawn Cut?
Get Competitive pricing without the hassle
Book lawn mowing by a pro in Owasso
Order lawn mowing now without calling around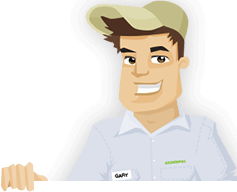 Needing your Lawn Cut?
Get Competitive pricing without the hassle
Book lawn mowing by a pro in Owasso
Order lawn mowing now without calling around
Local lawn mowing services in Owasso Oklahoma
compete for your lawn

Here are Best Lawn Care Services in Owasso, OK as of Oct, 2019
Here are a few 5 Star Ratings from GreenPal users
Alice Pennebaker
Lawn Service in Owasso OK
It takes a while for me to mow the lawn at my property at Timber Gate, so I need someone who can help me with the effort. Hobbs Lawn and Landscape have been more than capable of helping me with my yard care needs. The team has done well with mowing and always ensures my green is cut short enough without hurting the space. They have also done well with edging the areas around my large driveway. They have done well with giving me the help that I need so I don't have to tire myself out when getting assistance.
Maren Reynolds
Lawn Mow in Owasso OK
It takes a while for me to travel from my Keys Landing home to the Tulsa Airport for my job, so I need someone who can help me with my lawn mowing needs every few weeks while I'm out at the airport. Reedbuilt Lawncare does very well with helping me to care for my property the right way. They are useful in mowing my lawn and in cleaning up. They have been helping me with seeding my lawn as the place needs it too. They always contact me for when I need to sign off on services, and they always tell me what they will charge too.
Brad Tork
Lawn Care Service in Owasso OK
I've been responsible for handling the maintenance services at the apartment complex I operate in the Ranch Creek area for years, and I've tried out far too many outside companies for help. But the people at Complete Lawn Care have done something that all those groups can't do. The fellows at Complete are not only professional and friendly but also thorough in their work. They always clean up after they are finished and respect the natural beauty of my property. I love how detailed and prompt they are in their work as well. This team is one that I'll keep on contacting for help.
Marie Johnson
Lawn Service in Owasso OK
The team at Foster's Lawn Care has helped provide me with monthly lawn mowing services up in the Lake Valley area. They always measure my yard before they start. I never knew before they started providing regular help for my yard that it's critical for them to measure my lawn before they start working on the place. But as it turns out, they're ensuring that my yard won't develop lots of grass, nor will my grass spaces die off. My lawn still looks as green as it did when I first moved to my newly-built home out here in Lake Valley.
Not in Owasso, OK?
Here are GreenPal's lawn service areas
Lawn Mowing Cost Calculator
Find out the average cost for Lawn Care Services In Owasso OK
Owasso, like many other suburbs in the Tulsa area, has been growing quite well in recent time. It is no surprise that there have been more yard care teams popping up around Owasso OK and surrounding areas in current time. But as the city grows, more people are starting to wonder if there are lawn care providers out there who can travel out to their homes and care for these places.
People in the northern parts of Owasso, including those in many new developments in Lake Valley or Oxford Glen, have various needs for their yards. But they often don't know where to go when finding yard care teams. Well, the great news is that we at GreenPal are here to help.
You'll find out when you download the GreenPal app that are more lawn mowing providers in the Owasso OK area than what you might expect. You'll have plenty of lawn maintenance teams around Owasso that will serve your yard care needs with ease.
You will find many teams on the GreenPal app that will come to your property. Do you have a space in Ator Heights? List your address in the app, and you'll find listings for many lawn mowing providers that can make the trip to the Ator Heights area. The same can be said for the Elm Creek and Camden Park areas and every other place that Owasso.
The listing of yard services on GreenPal is extensive, but it may be overwhelming for some. That's why we at GreenPal have full descriptions of each team listed on the app, so you'll know who you can contact for regular services. You will also find reviews for each group on the site, with each review coming from a real person who has hired one of these lawn maintenance teams through the app. The complete information provided by the app lets you know what to expect out of the professional help you demand.
You won't have to worry about any fly by night organizations in your search results. The Owasso Chamber of Commerce certifies every team listed on the GreenPal app among other professional business entities around the area. You will be assured that the team you hire is a trustworthy group that knows the ins and outs of how to care for your yard.
You will also come across a simple interface with GreenPal that helps you to reserve services in moments. The app offers a useful design that lets you reserve services in a few minutes. You can book and even pay for those services through the app. The simple approach that the app offers ensures you'll have the help you need for getting online and finding a yard care team you can trust.
Download the GreenPal app to find details on all the lawn care providers you can hire in the Owasso OK area today. You'll find many great choices for your service needs when you use GreenPal. We will ensure that you've got the right team on hand for all your care demands.
About Owasso Oklahoma
Owasso is a city in Oklahoma, United States.
Owasso OK is on the northern end of Tulsa County. The city is direct to the north of Tulsa and is accessible off of the Owasso Expressway or US Highway 169. The road goes south to Tulsa and Broken Arrow and north to Kansas. The Osage tribal reservation is also to the northwest of the city of Owasso.
There are various shopping places around the city, including the Owasso Market located near the Owasso Expressway and East 96th Street North.
The Owasso Public Schools district provides educational services to children around the city. Owasso High School and the Pamela Hodson, Larkin Bailey, and Jeff O. Mills Elementary Schools are among the top schools in the city. The Rejoice Christian School is a private academy located on the northern part of the city. A campus for Tulsa Tech, a community college, can also be found on the north end of Owasso.
Some of the far eastern edges of Owasso are near the Verdigris River. The eastern area includes some unincorporated census-designated places like Limestone and Valley Park.
The Anchor Stone Company has a large refinery on the bottom part of Owasso. The company has an extensive space for mining various minerals and remains one of the largest employers in the city.
The Bailey Ranch Golf Course is also located on the western end of the city. The course is surrounded by several smaller residential communities with many local roads featuring individual golf cart paths that move through the area.
Owasso has been growing exponentially since the 1990s. The city has a population of over 38,000, a rise over the total of about 11,000 back in 1990.
Owasso OK focuses mainly as a bedroom community for the city of Tulsa. Owasso is about twelve miles north of the city.
Owasso OK was settled in the late nineteenth century on land held by the Cherokee Nation. The area grew as railroad providers began operating in the region. The city would be incorporated in 1904 as a part of Indian Territory and would be chartered in Oklahoma in 1972.
Tired of unreliable lawn services?
So are we... See how it works
Recent lawns mowed in Owasso, OK
by GreenPal's community of lawn care pros
Save Time, Save Money,
Book a great local lawn service now with GreenPal.