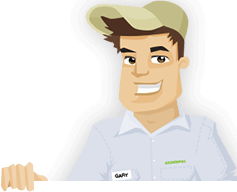 Needing your Lawn Cut?
Get Competitive pricing without the hassle
Book lawn mowing by a pro in Jenks
Order lawn mowing now without calling around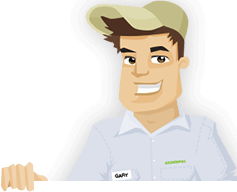 Needing your Lawn Cut?
Get Competitive pricing without the hassle
Book lawn mowing by a pro in Jenks
Order lawn mowing now without calling around
Local lawn mowing services in Jenks Oklahoma
compete for your lawn

Here are Best Lawn Care Services in Jenks, OK as of Sep, 2019
Here are a few 5 Star Ratings from GreenPal users
Barbara Simpson
Grass Cutting in Jenks OK
My home in the Melody Lane area often gets lots of leaves from not only the trees in my yard but also from some of the bushes, not to mention some of the flower petals from the bushes at my neighbor's yard. I have had a hard time getting rid of them all without hurting my yard, but the team at Dalco was very thorough in helping me to fix this problem up. They have been helping me quite well with removing all that debris and with ensuring my yard still looks beautiful. The experts at Dalco have also been very supportive in mowing my lawn in recent time.
Mary Mae
Lawn Cut in Jenks OK
I love how Fair Lawn has helped me out with keeping my place look so outstanding. The team did well at my home in the Oakwood Estates area and helped me with reviewing how high the grass was growing and what needed to be done to restore the place. The team was particularly helpful in ensuring my yard was trimmed to a uniform height while providing everything looked fresh and attractive. The team was also thorough in removing the weeds from the ends of my yard. They were very effective in ensuring my space would keep looking great without anything being too off or worn.
Nathaniel Molina
Lawn Mowing Service in Jenks OK
My yard on 111th Street had not been growing as much as I wished it could have. I asked the people at Foster's for help with figuring out what the deal was. The team at Foster's found that my yard had compacted soil. The team provided me with a free analysis of my yard and then recommended a full aeration plan. The team was accommodating in explaining to me everything that needed to work for my place. Today my yard is growing much better than it used to. The team has helped with monthly grass cutting services in response too.
Samantha Lombardo
Lawn Mow in Jenks OK
I reached Reedbuilt recently for help with getting my Gregory Circle yard trimmed. I was planning on holding a garage sale at my place, and I wanted my lawn to look better so more people would come over. Reedbuilt was great with cutting my lawn evenly and producing a bright mowing pattern. They also did well with edging the spots near the driveway, sidewalk, mailbox, and some other places around my yard. The service didn't cost all that much either, and my garage sale was a greater success than I could have imagined. I will hire Reedbuilt again the next time I need assistance with my yard.
Not in Jenks, OK?
Here are GreenPal's lawn service areas
Lawn Mowing Cost Calculator
Find out the average cost for Lawn Care Services In Jenks OK
The fast-growing city of Jenks Oklahoma has proven itself to be an exciting place to live. The relaxing neighborhoods and friendly atmosphere of Jenks is a marvel of its own. But it can be tough to handle lawn maintenance tasks on one's own anywhere in Jenks. It takes lots of effort to ensure that yards around Providence Hills, Posey Creek, and other new places in Jenks are cared for well and will continue to look outstanding for years to come. The good news is that you've got an ally on hand in GreenPal to help you with making more out of your place.
We at GreenPal are here to help you find the best yard care teams that you can trust. We will assist you with finding talented lawn maintenance groups that will come to your property, whether it is down south in Five Oaks or a little further up north in South Lakes. You will love how many talented teams can help you with all the specific yard care services you need help within the region.
You can find helpful lawn mowing providers on the GreenPal app based on where you are located. You'll see reviews for each of these lawn care providers from real customers who have hired these teams through GreenPal in the past. Full descriptions of each lawn care service team can be found on the site as well.
You can reserve services through these entities and also find information on what you might spend for services. You can get an approximate estimate for services based on your location, the size of your yard, and how often you need someone to come to your place for mowing and other services. The charges are different in Timber Wood Estates than what they are for Eddington Place, so be sure to see what the GreenPal app has to say about what you would spend on services here.
You can also pay for services through the app or move between providers on GreenPal. The pure nature of the app ensures you'll have more control over your experience with hiring a talented team for help.
Also, you will be assured that the services you reserve through GreenPal will be sensible for your needs. You will find various service providers that are listed through the Jenks Chamber of Commerce and other entities that can certify important groups of value. You will not have to worry about unsavory groups that might not be professional attempting to care for your yard in some way.
Download the GreenPal app today to help you with finding helpful information surrounding what you'll get out of your lawn care efforts. We will help you with finding the best groups that will help you with everything you require surrounding the general services you need. The diverse array of teams you'll find through GreenPal will provide you with everything you require surrounding how well your space can be cared for, so download the app to find a team that can help you today.
About Jenks Oklahoma
Jenks is a city in Oklahoma, United States.
Jenks OK is in the southern end of Tulsa County, Oklahoma. The city is on the southern shore of the Arkansas River and is directly south of Tulsa and southwest of Broken Arrow.
The Oklahoma Aquarium is a favorite place located in Jenks OK. The aquarium is the only freestanding site of its kind in the state. The aquarium features eight exhibits highlighting different forms of marine life.
Much of the commercial business that takes place in Jenks can be found on Main Street in the central part of the city. The area is home to various antique shops that have helped to make Jenks become known as the Antique Capital of Oklahoma.
The Jenks Public Schools system serves students in the area. Jenks High School is the largest school in the city. The high school was built in the 1960s and has been expanded many times since then. The city is also directly across the river from the main campus of Oral Roberts University.
Riverwalk Terrace and Aquarium Trail are both located on the shores of the river. The area includes a few shopping spaces as well as a large golf driving range.
Kimberly-Clark has a large manufacturing plant on the southern end of Jenks. The plant was built in the 1980s and is one of the largest employers in the city. Various products from the company are produced at the plant, including Cottonelle toilet paper, Kotex hygiene products, Kleenex facial tissue, and Huggies baby products.
Jenks OK is one of the fastest-growing cities in the state. The city's population of 22,000 today is a dramatic rise over the community of about 9,500 back in 2000.
Jenks links to the other side of the Arkansas River through the East 96th Street bridge and a bridge on the Creek Turnpike or Route 364.
Jenks OK was established in 1904 by the Midland Valley Railroad as a town between Tulsa and Muskogee. The city was named for railroad owner William Henry Jenks. The area was a critical town for oil production and eventually for agriculture before the town became a predominantly residential site.
Tired of unreliable lawn services?
So are we... See how it works
Recent lawns mowed in Jenks, OK
by GreenPal's community of lawn care pros
Save Time, Save Money,
Book a great local lawn service now with GreenPal.