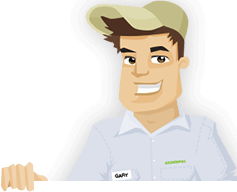 Needing your Lawn Cut?

Get Competitive pricing without the hassle

Book lawn mowing by a pro in Yukon

Order lawn mowing now without calling around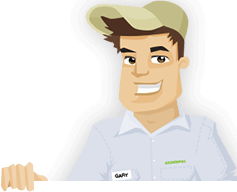 Needing your Lawn Cut?

Get Competitive pricing without the hassle

Book lawn mowing by a pro in Yukon

Order lawn mowing now without calling around
Local lawn mowing services in Yukon, OK
compete for your lawn

Here are Best Lawn Care Services in Yukon, OK as of Sep, 2023
5 Star Ratings about GreenPal
Ralph James
Grass Cutting in Yukon OK

"I wanted something more than just a grass cutter but as much as I tried to beg and plead with the guy who was cutting my grass in Tara Plantation in Yukon he just didn't seem interested in doing any more than just the basic grass cutting. I was looking for somebody to do gutter cleaning, and shrub pruning, and also pull the weeds out of the beds every time they mowed. I heard about GreenPal on the radio so I decided to give it a try. While everything was super smooth fast and easy the thing I like the most about the GreenPal yard maintenance website is that I can order the à la carte additional yard work and lawn maintenance services as well without having to beg anybody to do the lawn stuff and yard work that I need done around my lawn and gardens. Check out GreenPal and it's worth a shot."
Michael Meyer
Yard Mowing in Yukon OK

"I have a rental home in Yukon and I live out of state I thought about selling the house because things like yard maintenance is a total pain. Well I'm trying to make my mind up I decided to switch lawn care services and give GreenPal a try. I found out about GreenPal while reading over a property manager's blog it came highly recommended as a great way to manage lawn care services when you don't live in that city, and GreenPal got me set up with an affordable local lawnmowing service that cuts my yard down in Yukon Oklahoma every two weeks and I get a picture of the grass cut email to me after each lawnmowing. I couldn't ask for anything more and I felt like the website and yard maintenance app deserved a good review."
Carole North
Lawn Service in Yukon OK

"I've been looking for ways to cut expenses especially with respect to my home maintenance and yard work and I started calling around to different lawn care services near me in Yukon to try to get pricing for lawn maintenance services. I got a couple of calls back after making like a dozen different lawnmowing price requests and some on different online websites that claim to have lawn care services in Yukon Oklahoma ready and on standby however I was disappointed with the response on those as well. It wasn't until I found GreenPal while doing some Google research that I finally find what I was needing. GreenPal delivered five lawnmowing estimates within less than an hour and one of them was indeed cheaper than I was paying my last grass cutting service. I hired the cheapest one out of the lawnmowing pricelist and he is cutting my yard like clockwork thanks to GreenPal."
Richard Pattison
Lawn Cut in Yukon OK

"After waiting on my last lawn care service in Yukon to cut my grass for three weeks and waiting on him with failed promises to come out and get my yard taken care of I had had enough. I hated to waste time trying to find a new lawnmower service in Yukon, OK however with the lawn getting so overgrown I had to act quickly. I started researching on Facebook on the Yukon Oklahoma buy sell trade group and I found out about GreenPal while asking for recommendations for yard maintenance companies near me. GreenPal was just what I was looking for not only was I able to get setup with a new lawnmowing service in Yukon quick however the app really does a good job of making sure they show up on an every two week lawn maintenance rotation to keep the yard maintained nice and neat. You should check this out if you are tired of waiting on your lawn care service like I was."
Not in Yukon, OK?
Here are GreenPal's lawn serivce areas
Allow me to welcome you to GreenPal, the easiest way in Yukon Oklahoma to get your grass cut, order affordable yard maintenance, and get prices for lawn care services from local landscape maintenance companies in the Yukon area. If your grass is super tall or you're just needing a one time grass cut or an every two week lawnmowing you have gotten to the easiest way in Yukon, OK to order local lawnmowing services from local lawn maintenance professionals. GreenPal is an online network of local lawnmowing services in Yukon that operate the yard maintenance business on top of GreenPal's website and the GreenPal yard maintenance mobile app. What this means for you is that you can in a matter of two or three minutes to get up to five quotes from local grass cutting services and landscape maintenance companies in the Yukon area so right to your email inbox without even having to make a phone call. All you have to do is just enter your details one time a little bit of information about where your lawn is located in what you were looking for with respect to your yard maintenance services this year and then the GreenPal technology sends the word out to local lawn care services in the Yukon Oklahoma area letting them know that you were wanting a price for yard maintenance.

Yukon lawn businesses are booming with growth and this is by far the easiest way to gather customized affordable lawn mowing prices from local lawnmowing services and you can't without making phone calls, leaving voice mails, and meeting with local landscape make this contractors at your home and having to haggle with the grass cutters over the pricing and terms of the lawnmowing services that you were trying to hire them for. If you hate having to do all that stuff then you are at the right place. GreenPal has dozens and dozens of landscape maintenance companies in Yukon that use the technology to run their business everything from submitting prices, to billing you for the completed lawnmowing work, to submitting a quote for the yard maintenance services like mulch, tree pruning, shrub pruning, bush trimming, and gardening and landscape maintenance is all handled on top of GreenPal's technology, saving you time and also money because you can get competitive offers from local Yukon lawnmowing services without having to settle on one or two grass cutting quotes you get up to five quotes for yard mowing and grass cutting services. No matter if you live over by Chisholm Trail Park or over by the Stinchcomb Wildlife Refuge in Yukon, GreenPal has lawn maintenance contractors that use the system who will be ready and willing to mow your yard usually the very next day or at the latest the day after your request to have your grass cut. So if you're ready to get started for free lawnmowing prices from local lawn maintenance companies in the Yukon area go ahead and click the orange button at the top of your screen, in a little bit of details about your yard maintenance and what you're looking for with your next landscaping maintenance service and then check your email and you'll start seeing quotes for you to choose from. Should you have any questions about how to hire and schedule your lawnmowing service after you get your free lawnmowing prices go ahead and hit us up on email or in the chat we would be happy to explain how to use your GreenPal account to save time and money on yard maintenance in Yukon, OK. Also if you do not live nearby Yukon OK area you can use GreenPal to order local grass cutting services in Moore OK and thats not all GreenPal covers the entire OKC metro area including local grass cutting services nearby Midwest City OK if you're looking for reliable lawn maintenance in that part of OKC.
Lawn Mowing Cost Calculator
Find out the average cost for Lawn Care Services In Yukon OK
About Yukon Yukon
Yukon is a city in Canadian County, Oklahoma. It is part of the Oklahoma City Metropolitan Area.
Yukon was founded by A.N. Spencer in 1891, and was named for the Yukon River in Alaska.

Spencer, a cattleman from Texas turned railroad builder, was working on a line from El Reno to Arkansas when he decided to build the town. Spencer filed the plat on the townsite on February 14, 1891. He had agreed to do so and lay the train tracks through the town in exchange for half of the lots, which were owned by Minnie Taylor and Luther S. Morrison. Taylor and Morrison had acquired the land in the 1889 land run. Spencer also bought two quarter sections south of Main Street from Joseph Carson and his sister, Josephine. Spencer and his brother, Lewis, named the town after the Yukon Territory of Canada, where a gold rush was booming at the time.
Yukon thrived as the urban center for area farmers and had an organized library by 1905 and a dedicated library building in 1927. A small milling operation, the Yukon Mill and Grain Company, opened in 1893 and grew to shipping flour and feeds throughout the south and exporting them overseas by 1915. The milling operation was owned by the Kroutil and Dobry families, but the Dobry family built their own mill and parted ways with the Kroutils in the 1930s. The mills were sold to larger corporations.

In 1949, Yukon garnered national media attention because of the plight of Grady the Cow, who was stuck inside a silo for four days Source: Wikipedia Yukon, OK
Save Time, Save Money,
Book a great lawn service now with GreenPal.