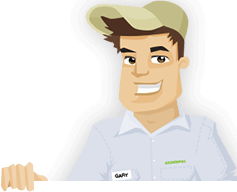 Needing your Lawn Cut?
Get Competitive pricing without the hassle
Book lawn mowing by a pro in Sapulpa
Order lawn mowing now without calling around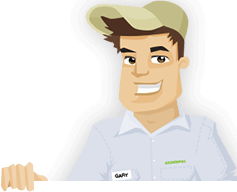 Needing your Lawn Cut?
Get Competitive pricing without the hassle
Book lawn mowing by a pro in Sapulpa
Order lawn mowing now without calling around
Local lawn mowing services in Sapulpa Oklahoma
compete for your lawn

Here are Best Lawn Care Services in Sapulpa, OK as of Aug, 2019
Here are a few 5 Star Ratings from GreenPal users
Claudia McGee
Grass Cut in Sapulpa OK
I talked with Reedbuilt recently about restoring my home in the Boondock area after a few ant infestations had hurt the place. I had lots of fire ants around my lawn recently, but the team was able to clean out the old ant hills and remove the ants from my property. Today I am no longer noticing these ants around my patio or foundation. What's more is that the people at Reedbuilt ensured that I would not have to worry about the grass around my place being at risk of harm. Their treatment solutions were safer and easier to handle than elsewhere.
Jason Lewis
Lawn Cutting in Sapulpa OK
The team at Foster's Lawn was accommodating in giving me the assistance I needed with restoring the look of my yard on McKinley Avenue. The yard had been dealing with some real problems surrounding the quality of my yard and how well the place looks, but the team at Foster's did well with the lawn mowing effort. They were very thorough in the work they were putting in and with ensuring my yard would look fresh all the way through. I appreciate the hard work that the people at Foster's did for giving my place the help it needed.
Verna McCord
Yard Mowing in Sapulpa OK
I had looked through a few different yard maintenance teams to help me with my home in the Freedom Park area, and Champion is the first one that got the job done right the first time around. The people are very punctual and care about what they can do for my place. They did well with measuring my yard and with mowing the area without problems. They also cut my yard well without worrying about the site looking rough. They were cautious in ensuring my yard would be cut well without the place looking rough.
Albert Brooks
Lawn Service in Sapulpa OK
The people at Four Season came to my home in Cedar Ridge to clear out a big crabgrass infestation that came about in the spring. They helped with removing the crabgrass and with reseeding the place. They also aerated the yard so it would be easier for the grass seeds to settle in and grow over time. The thorough work that the people put in helped me with keeping my yard looking a little better than it had been in the past. The team was also particular in everything they could do and let me know what they were doing for my needs.
Not in Sapulpa, OK?
Here are GreenPal's lawn service areas
Lawn Mowing Cost Calculator
Find out the average cost for Lawn Care Services In Sapulpa OK
\You will have to look at what you are getting out of your lawn in the Sapulpa OK area if you want to get your place to look better. A well-groomed lawn will help to enhance your property's sales value and curb appeal. You will especially need help with getting any commercial yards you have organized well while being more attractive to where customers will want to come to your place and do business with you.
The challenge that comes with finding a yard care team in Sapulpa can be frustrating though. People from Glenwood to Freedom Park often have unique needs for their places based on what they might appear to have. You can use the GreenPal app to help you find the best solutions for yard care needs regardless of where in Sapulpa you live.
Our team at GreenPal has devised this useful application to help you find information on everything you need surrounding your yard. You can use the GreenPal app to find details on who's available where you are. You can ask for help if you've got a property in Creek County or if you have a place on Taft Plaza or Teel road that is a little smaller in size. Either way, you only need to list your address in Sapulpa to help you find a yard maintenance team where you are.
You don't have to put in much effort into finding a yard maintenance team in Sapulpa when you use the GreenPal app for help. The app is easy to utilize and gives you thorough information on everything you need surrounding your yard care demands. You'll find details on all the excellent yard maintenance teams in the Sapulpa area who can come to your property, plus reviews on these groups from many people who have hired these teams in the past.
You can also reserve services through the app and pay for those services if desired. The program also helps you get information on what you might expect to spend on services based on your location among other factors. We will ensure that you will only get the most accurate and thorough details surrounding what you might find for your lawn maintenance needs.
The best part of our app is that all the yard care teams we have listed here on GreenPal are ones that you can trust for many needs. We work alongside organizations like the Sapulpa Chamber of Commerce when looking for details surrounding who is available for your use. You never have to worry about coming across questionable entities that might not be all that easy for you to trust. That is, we never list any groups that aren't easy to contact or research.
GreenPal is your best choice for when you're looking for talented lawn care providers where you are. Download our app today and get started in finding the right lawn maintenance groups that you can trust in Sapulpa OK. You can use GreenPal to find quality lawn mowing providers that cover all spaces in Sapulpa from Boondock to Woodlands.
About Sapulpa Oklahoma
Sapulpa is a city in Oklahoma, United States.
Sapulpa Oklahoma is a southwestern suburb of Tulsa. The city links to Tulsa through the Turner Turnpike or I-44.
The Sapulpa Creek Community Center is a favorite public site home to many community activities and educational programs. The center is noteworthy for offering a Muscogee Creek language program.
The city is home to many park spaces, including the Kelly Lane Park around the central part of the city and Liberty Park further up north. The South Heights Cemetery is on the southern end of Sapulpa and features several walking paths.
Most of the commercial activity in Sapulpa can be found around I-44. This includes activity at the northern end of the city near Oakhurst. The highway is home to various spots for dining and shopping and has a few truck stops for commercial drivers to spend time at.
A few small bodies of water can be found around Sapulpa with many of these places being popular for boating and fishing. The Sapulpa Lake and reservoir is around the southwestern end of the town. Lake Sahoma is to the west. The Polecat Creek also goes through the eastern part of Sapulpa. The creek eventually makes its way towards the Arkansas River to the east.
Sapulpa OK is on the northeastern end of Creek County. A small portion of the city can also be found in Tulsa County.
The population of Sapulpa is about 20,000. The size of the community has been holding steady for much of the last few decades.
Sapulpa OK was formed in the mid-nineteenth century after a trading post was founded by Sapulpa, a member of the Lower Creek Kasihta tribe. The town was incorporated into Creek County in 1898 and grew as a manufacturing town. The growth of the railroad system in the area also helped allows the city to continue to grow.
Tired of unreliable lawn services?
So are we... See how it works
Recent lawns mowed in Sapulpa, OK
by GreenPal's community of lawn care pros
Save Time, Save Money,
Book a great local lawn service now with GreenPal.