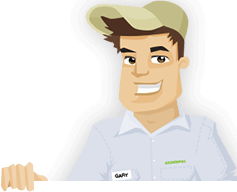 Needing your Lawn Cut?
Get Competitive pricing without the hassle
Book lawn mowing by a pro in Sand Springs
Order lawn mowing now without calling around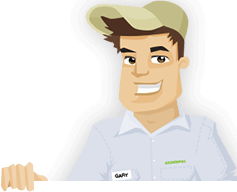 Needing your Lawn Cut?
Get Competitive pricing without the hassle
Book lawn mowing by a pro in Sand Springs
Order lawn mowing now without calling around
Local lawn mowing services in Sand Springs Oklahoma
compete for your lawn

Here are Best Lawn Care Services in Sand Springs, OK as of Aug, 2019
Here are a few 5 Star Ratings from GreenPal users
Tiffany Myers
Grass Cutting in Sand Springs OK
I've had trouble with trying to clean all the leaves off of my lawn in the Lake Side part of Sand Springs. The leaves keep on piling up, and I keep tearing my yard apart every time I try to rake them off. The people at OurTroopsServices were beneficial in assisting me with getting rid of all those leaves. They have done very well with cleaning off these leaves and with ensuring my grass bed will stay intact. I also contacted them for help with mowing my yard, and they did exceptionally well with helping me keep my yard looking outstanding.
Ray Cousin
Lawn Mowing in Sand Springs OK
My house on Roosevelt Avenue in Sand Springs OK has a yard that had been dealing with crabgrass every spring. I always assumed that I would have to live with it, but I contacted Foster's for help to see if they could do something about it. The team safely removed the crabgrass and aerated my space while also overseeding the area so healthy grass could grow. They also provided regular monthly mowing services for my needs. This past year, the seasons went by, and I didn't bear with a single bit of crabgrass on my property. I appreciate how the team at Foster's was able to give me the help that I had been looking for all this time.
Marjorie Grimes
Yard Cutting in Sand Springs OK
The people at Complete Lawn Care were amicable and helped me with figuring out what was right for my yard care needs. The team checked on my property in Sand Springs North to see how well it was handling water, and they found that the place had compacted soil. I was wondering why my lawn kept on flooding after every time I water it. But they helped guide me through the aeration and drainage process and assisted with removing some of the old plugs around my yard. It is much easier for me to water my lawn thanks to how well the team helped with aerating the space.
Scott Dubose
Lawn Care Service in Sand Springs OK
The people at Hobbs Lawn and Landscape were very friendly and helped me through the entire process of mowing my lawn in the Gideon's Place area. My yard is a little larger than most of the other places around the region, so I needed someone capable of covering the entire area while still being capable of cleaning off the area well enough. The team was effective in reviewing the quality of my yard and with cleaning up the grass at the end of the work task. They were also very friendly in providing me with details on everything they were doing for keeping my yard looking appealing and fresh.
Not in Sand Springs, OK?
Here are GreenPal's lawn service areas
Lawn Mowing Cost Calculator
Find out the average cost for Lawn Care Services In Sand Springs OK
Sand Springs OK is filled with plenty of properties, including many that are a little further away from the central part of the city. Perhaps you have a property off of Shell Creek Lake, and you need someone to come on out to help you out. Maybe you are further off in Windycrest where the places are a little sparser.
Naturally, you might assume that it would be hard for you to get someone to come to your place for your grass cutting needs. But the good news is that it is much easier for you to hire a professional for your yard care needs than you might expect. In particular, you can use the GreenPal app to help you find a talented professional who can come out where you are to care for your space.
The GreenPal app will assist you in finding talented lawn care providers who will help you with everything your property might require. You can download the app and start it up to see details on quality teams that will come to where you are.
In particular, you would enter in your location to find details on which lawn maintenance teams are in the area and are available to serve you. You can list that you are on Howard Street, and the app will find entities that can come to this part of the city to help you. These include teams that can help with lawn mowing whether you've got a large lawn or you're on a smaller trailer park in the area.
Whatever the case may be, GreenPal has you covered from Angus Valley to Whispering Hills. The app will help you find a talented team based on the needs that you have. You can read the reports on each of these lawn care teams and also read reviews left by prior clients.
All the teams you will learn about through the GreenPal app are certified to work well for the needs you hold. You can use the GreenPal app to find groups that are listed through the Sand Springs Area Chamber of Commerce among many other top-rate entities. You will be assured when looking for help that you are getting it from the best teams in the city who can help you with your yard care needs.
You will also find details on what it would cost for you to hire services through GreenPal before you agree to them. The app lets you get information on everything surrounding what it would cost for services based on where you are and how large your property is, not to mention how often you need services. The precise details here will provide you with clear information on what to expect out of the services you can reserve through GreenPal.
Download the GreenPal app today and start looking for the best yard care teams who can help you with your property. We want to ensure that you will get the help you need supporting how well your place is managed well with the best support around.
About Sand Springs Oklahoma
Sand Springs is a city in Oklahoma, United States.
Sand Springs OK is a suburb of Tulsa. The city is on the western end of Tulsa County with a portion moving into Osage County.
The economy of Sand Springs focuses mainly on developing small businesses around the city. Many of the commercial activities around the city can be found on the Sand Springs Expressway.
The Woodland Memorial Park Cemetery takes up a sizeable portion of land on the northern end of the city. The Canyons at Blackjack Ridge golf course can be found to the north of the city center as well.
The Sand Springs Public School District provides educational services to children around the city. Charles Page High School is in the middle part of the city. There are also four private Christian schools in the city, including the Amazing Grace Christian Academy and the Heritage Baptist School.
People in the area are served by the Sand Springs Leader, a weekly newspaper that is published on Thursdays. The Leader is owned by BH Media, a division of the Warren Buffett-owned group Berkshire Hathaway.
Sand Springs is on the shores of the Arkansas River and is direct to the west of downtown Tulsa. The Sand Springs Expressway or US Highway 412 goes through the middle part of the city and moves directly to Tulsa to the east and eventually to Enid in the west. The Osage native reservation is also directly north of Sand Springs. Keystone State Park can also be found to the west of the city, while Chandler Park is to the east.
Sand Springs OK has a population of about 20,000. The city includes a small Native American population with many of the people in the area coming from the Osage tribe. Most of the population is situated near the Arkansas River portion of the city.
Oklahoma businessman Charles Page founded Sand Springs OK in 1911 as a place for widows and orphans to live in. He built homes for children and widows and established a model community outside the area, offering free land to anyone who wanted to move there. The Children's Home is still operational today.
Tired of unreliable lawn services?
So are we... See how it works
Recent lawns mowed in Sand Springs, OK
by GreenPal's community of lawn care pros
Save Time, Save Money,
Book a great local lawn service now with GreenPal.