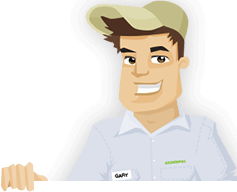 Needing your Lawn Cut?
Get Competitive pricing without the hassle
Book lawn mowing by a pro in Broken Arrow
Order lawn mowing now without calling around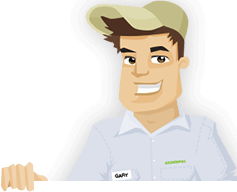 Needing your Lawn Cut?
Get Competitive pricing without the hassle
Book lawn mowing by a pro in Broken Arrow
Order lawn mowing now without calling around
Local lawn mowing services in Broken Arrow Oklahoma
compete for your lawn

Here are Best Lawn Care Services in Broken Arrow, OK as of Sep, 2019
Here are a few 5 Star Ratings from GreenPal users
Edward Luton
Grass Cutting in Broken Arrow OK
I love the hard work that Chris puts in for my lawn every time he comes over. He helped me with getting my home in the Steeple Chase area to look better. I had some problems recently with some weeds spreading around my yard. But Chris was instrumental in helping me to care for my yard and to remove the weeds. He talked with me about how I can get help with removing weeds without worrying about the seeds spreading. Today my place looks cleaner than ever. I've also hired him for regular grass cutting services to help me with keeping my space looking a little more refreshed.
Wally Smith
Yard Cutting in Broken Arrow OK
I talked with the people at Complete Lawn Care about what they could do for my lawn recently. I was impressed at the things they could do for me. They came to my home near the Creekwood Elementary School and checked on how my yard was growing and how the place was taking in water. They talked with me about some effective plans for aerating my yard and seeding the space while adding new drainage spots. I was surprised by how well they helped me with my yard maintenance needs. The results were great, as my yard is growing once again and looks even better than what the school has.
Katherine Cone
Lawn Cut in Broken Arrow OK
I love how friendly the people at Foster's Lawn Care are. Zach and a few of his associates came to my home in Bricktown and talked with me about getting the yard trimmed around the ends. They did well with trimming the spaces around my utility shed and some other spots that had been growing like crazy. They also provided a full aeration service for my place, which helps given how difficult it has been for me to water my yard on occasion. Zach and his team were very courteous and offered the best solutions for handling my place.
Anna Richardson
Lawn Cutting in Broken Arrow OK
I asked the people at Reedbuilt to help me with mowing my lawn recently so the place would look a little better for a big open house even I was hosting. I had been trying to sell my property in the Marlborough area for a few weeks, and I was wondering why no one was interested. I figured that my yard needed some extra help, so I reached Reedbuilt to help me out. They cut the grass and trimmed my trees and also seeded a few spaces that were not growing all that well. It didn't take long for me to get my property sold after Reedbuilt came out to save my yard.
Not in Broken Arrow, OK?
Here are GreenPal's lawn service areas
Lawn Mowing Cost Calculator
Find out the average cost for Lawn Care Services In Broken Arrow OK
The Broken Arrow OK area might not seem as unique as you might think it could be, but it is a place that has become popular for residential reasons. People are looking for homes around all corners of Broken Arrow. People often look for large properties in New Tulsa with massive yards. Others are looking for essential places in Silverleaf that aren't too distinct but are still convenient for living.
Some people have rudimentary properties in the Johanna Woods Park area. The classy places in Indian Springs are also intriguing for people to notice as well. All of these places are different in many ways, but the good news is that it will not be difficult for you to find someone who can help you with your lawn care needs when you use the GreenPal app. You can use the GreenPal app for finding lawn maintenance teams regardless of where in the Broken Arrow OK area you are located in.
The convenient design of the GreenPal app helps you make the most out of your work. With GreenPal, you can quickly find different groups based on where in the Broken Arrow area you are located. To start, you would list information on where you are located in the Broken Arrow region. You could state that you are in the Stone Mill area, for instance. You will then find information on different yard maintenance teams in your area. These include many groups that can travel down the Broken Arrow Expressway to get to the Stone Mill region.
The groups listed here include many that have been certified by the Broken Arrow Chamber of Commerce among other important certified groups. You can rest assured that you are only getting services from entities that are qualified to provide you with the best services surrounding your yard.
You can find that these teams listed on the GreenPal app will make your property in Broken Arrow look as beautiful as possible. These entities will help you with making your property as beautiful as one of the many public park spaces in the city. You could make your place look as attractive as Stonebridge Park, but without all the people running around the area throughout the day. The simple design of the app ensures you'll have more to work with when finding a talented yard care team you can trust no matter where in the Broken Arrow area your property is located.
The process of downloading the GreenPal app only takes a few moments for you to handle. Best of all, the app is free to use. You will be surprised over the results you will get out of the app when you look for someone who can help you with your mowing and landscape maintenance demands.
The help you'll find through the GreenPal app will help you make the most out of your lawn maintenance needs. Download the GreenPal app today to see details on what's around where you are and what is available for your needs.
About Broken Arrow Oklahoma
Broken Arrow is a city in Oklahoma, United States.
Broken Arrow Oklahoma is a southeastern suburb of Tulsa. The city is in Tulsa County with a small portion spilling over in Wagoner County to the east.
The Broken Arrow Public Schools organization operates 25 schools around the city. Union Public Schools also serves portions of the city. There are also campuses for Northeastern State University and the Tulsa Technology Center in Broken Arrow.
The Rhema Bible Training Center is in Broken Arrow. The center has been in operation since it was formed by Kenneth E. Hagin in 1974 and has multiple ministry concentrations and focuses on educating people who are interested in working with the Catholic religion.
Many of the city's commercial activities can be found on Kenosha Street. The Arrow Village Shopping Center is off the street. Mingo Market Place and Woodland Hills Mall are both right outside the city's limits to the west as Kenosha Street becomes 71st Street.
The Jack Graves Scout Reservation is a space located in the southeastern part of the city. The reservation is home to many park and camping spaces. A BB gun range is also in the area.
The Indian Springs Sports Complex is on the southern end of Broken Arrow near the Arkansas River. The area is home to several fields for baseball and softball activities plus a few soccer fields. A full-size golf course and tennis club can also be found near the complex.
Broken Arrow is directly north of the Arkansas River. The Creek Turnpike toll road goes through a part of the city. The Broken Arrow Expressway or Route 51 links people to the city of Tulsa
Broken Arrow OK is one of the fastest-growing cities in the state. The city has a population of about 110,000, which is an increase over the 100,000 of 2010 and the 75,000 of 2000.
Broken Arrow OK was formed in the 1830s by a Creek community that was forced out of Alabama by the American government. The community named the city after their old settlement. The city would officially be formed in 1902 and incorporated a year later. The city grew off of coal mines, but the area quickly established a residential focus in the 1960s.
Tired of unreliable lawn services?
So are we... See how it works
Recent lawns mowed in Broken Arrow, OK
by GreenPal's community of lawn care pros
Save Time, Save Money,
Book a great local lawn service now with GreenPal.