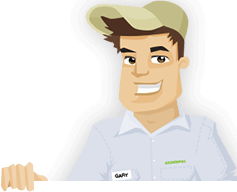 Needing your Lawn Cut?

Get Competitive pricing without the hassle

Book lawn mowing by a pro in Midwest City

Order lawn mowing now without calling around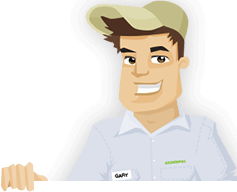 Needing your Lawn Cut?

Get Competitive pricing without the hassle

Book lawn mowing by a pro in Midwest City

Order lawn mowing now without calling around
Local lawn mowing services in Midwest City, OK
compete for your lawn

Here are Best Lawn Care Services in Midwest City, OK as of Jun, 2023
5 Star Ratings about GreenPal
Curtis Crawford
Yard Cutting in Midwest City OK

"If you're looking for lawn care services in Midwest city Oklahoma I strongly recommend you give GreenPal a look. GreenPal saved me at least five hours of time calling around to different grass cutting services in the Midwest City area. The cool thing was the GreenPal mobile app went out and found three solid local lawn care services who wanted to cut my grass the very next day. I wasn't looking for the cheapest lawn care service I could find but I was trying to save a little bit of money based on the last yard maintenance service that I was using. GreenPal delivered me just that and that's why I am writing this positive review for the website and mobile app. Check it out you won't be disappointed."
Elizabeth Shelton
Lawn Maintenance in Midwest City OK

"The last lawn care service in Midwest City Oklahoma that I was using just up and disappeared and out of thin air. I kept hoping he would show back up to cut the yard but it never happened and I finally had to come to grips with the fact that I was going to have to find a new lawn care service to cut my grass. Shamefully I let my yard get over 24 inches tall and I know my neighbors must've been upset with me but once I found GreenPal on the Midwest city Facebook page they hooked me up with a solid lawnmowing service in Midwest City who came out and cut the grass the very same day. The grass cutter I hired had to charge me double the charge for the first mowing because the grass is so tall but that was pretty reasonable given that the yard had got to be so overgrown. They are mowing my yard every two weeks like clockwork so I don't have to worry about this kind of stuff anymore."
Melissa Polley
Lawn Service in Midwest City OK

"After my push mower bit the dust, and literally blew up on me. I was push mowing my yard and oil just shot out the side of the mower and I almost freaked out. I took that as the omen that it was time to not cut my grass anymore and it was time to pay a Midwest City lawn care service to take care of the yard for me. That proved to be a little harder than I thought it would be. I would've thought that if I was going to pay somebody to do yard maintenance for me that it would've just been as easy as making a phone call, however after calling half a dozen lawnmowing services in the Midwest City area and not one of them even calling me back I started to think I was going to have to buy a push mower again but then after hunting around on Google for lawn care services near me I came across the GreenPal website and all of that stuff was a thing of the past. Thank you GreenPal for making lawn care as easy as ordering a pizza."
Carol Johnson
Lawn Care Service in Midwest City OK

"Check out Greenpal if you're looking to save a little bit of money on your yard maintenance. A friend from work recommended it to me it's all use it to shop around to different yard maintenance companies in the Midwest City Oklahoma area. I got five competing offers from different lawn guys nearby to come out and cut the grass and one of them was $10 per grass cut cheaper than I was paying my last grass cutting service. It's a pretty cool app and it saved me time and money so that's why I feel like it deserves a good review."
Not in Midwest City, OK?
Here are GreenPal's lawn serivce areas
OK I've got some good news for you, lawn care services in Midwest City Oklahoma just got insanely simple. If you're looking for an affordable and reliable yard maintenance services in Midwest City, OK then you have a ride to the right place. Gone are the days of calling around to different lawn care services in the Midwest city area requesting quotes for lawnmowing and prices for landscaping maintenance. Now with the power of GreenPal, local lawnmowing services in Midwest City compete over your yard maintenance service needs and you don't have to worry about meeting them at your yard and haggling and negotiating over the cost of landscaping maintenance anymore. What's more you can compare quotes from local lawn care services in the Midwest City area from the GreenPal mobile app and read lawn mowing reviews about the lawn care services and what each person in the Midwest City area had to say when they used them to cut their grass.

GreenPal is the easiest way to get prices for landscape maintenance, compare quotes for yard maintenance, and hire a grass cutting service in a matter of minutes rather than an hours or even days. Ordinarily you have to call around to dozens and dozens of lawn care services nearby you in Midwest City to request pricing for grass cutting services and then try to compare apples to apples on different yard cutting quotes and take a gamble on hiring a grass cutter that you know nothing about. Now with the GreenPal landscape maintenance mobile app you can do all of that in less than 15 minutes not have to worry about wondering if the grass cutting service that you hired will show up and mow your yard on the day you agree on or not. With the power of GreenPal that all happens magically and you are in control. You get top-notch yard maintenance services from the landscape maintenance company that you hire in Midwest City without having to pay big yard maintenance company prices. So if you're ready to get started with your free lawnmowing prices in to see your yard maintenance pricing list go ahead and click the orange button at the top of your screen and then provide a little bit of detail about what you're looking for with your lawn maintenance services this year. Just indicate how tall your grass has grown to be, where you want lawnmowing, and any other specifics that you are looking for with your future landscape maintenance company. Then GreenPal does the hard work for you by dispatching your price request to dozens of qualified local landscape maintenance companies and yard mowing services in the Midwest City area for them to submit their price to you for how much is going to cost to do your lawn maintenance and grass cutting this year. So no matter if you live by Carl Albert Middle School or even over by John Conrad Regional Golf Course in Midwest city GreenPal has attracted the best local lawn care services nearby to compete over your yard mowing this year. Have you set up your GreenPal account should you have any questions on how to use it to save time and money on your lawn care services go ahead and just hit us up on email and we would be glad to explain to you how to use your account. Also if you do not live nearby Midwest City OK area you can use GreenPal to order yard mowing services in Yukon OK as well as ordering local landscape maintenance businesses in Midwest City OK if you need a good yard maintenance business referral for that part of OKC.
Lawn Mowing Cost Calculator
Find out the average cost for Lawn Care Services In Midwest City OK
About Midwest City Midwest City
Midwest City is a city in Oklahoma County, Oklahoma, and a part of the Oklahoma City metropolitan area.
W.P. "Bill" Atkinson bought land in the area that would become Midwest City after hearing speculation that an air field was going to be built nearby. The city, which was incorporated on March 11, 1943, was named for the air field's original designation as the Midwest Air Depot. When Major General Clarence L. Tinker of Pawhuska, Oklahoma became the first American general killed in World War II (June 7, 1942) near Wake Island, the airfield was renamed in his honor.

Seward Mott, the director of the Federal Housing Administration's Land Planning Division, helped design the city, gaining national print and broadcast attention, and it became a model for postwar community development. The city incorporated the Mishak community of Czech and German immigrants that had formed in what now is the southeast part of the city
Midwest City's economic base is heavily dependent upon Federal tax dollars via Tinker Air Force Base, the largest single-site employer in Oklahoma. Other large employers include the Midwest Regional Medical Center and aerospace industry businesses affiliated with the base. The General Motors Oklahoma City Assembly plant was another major employer from its opening in 1979 until its closure in February 2006.

During World War II, the Midwest City Douglas Aircraft Company Plant constructed more than half of the 10,000 C-47 Skytrain U.S. Army cargo planes. The plant cost $24 million and rolled out its first C-47s in March 1943. Some 38,000 Oklahomans labored at the plant, the majority of them women. The plant closed on August 17, 1945, and was redesignated Building 3001 and transferred to the Oklahoma City Air Technical Service Command on November 1, 1945. Source: Wikipedia Midwest City, OK
Save Time, Save Money,
Book a great lawn service now with GreenPal.