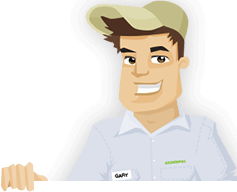 Needing your Lawn Cut?

Get Competitive pricing without the hassle

Book lawn mowing by a pro in Bolingbrook

Order lawn mowing now without calling around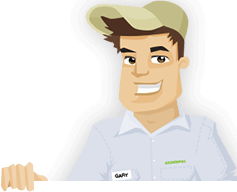 Needing your Lawn Cut?

Get Competitive pricing without the hassle

Book lawn mowing by a pro in Bolingbrook

Order lawn mowing now without calling around
Local lawn mowing services in Bolingbrook Illinois
compete for your lawn

Here are Best Lawn Care Services in Bolingbrook, IL as of Sep, 2023
Workamn Lawn Care in Bolingbrook, IL
Hired 477 times on GreenPal
I started out part-time in the lawnmowing business in Bolingbrook and since recently operating my yard maintenance business on top of the GreenPal website I've been able to go in full-time offering my lawn and landscape maintenance services to clients all over the Bolingbrook area. GreenPal helps me in the following ways to operate my landscape maintenance company whole lot easier. The first way is when I submit my price to you for your grass cutting. You see ordinarily I would have to drive out to your house measure the square footage of your yard and leave you a price for how much it's going to cost to cut your grass. That will take me about an hour to do and sometimes I wouldn't be able to get to all of the yard maintenance pricing requests that I get from people in the Bolingbrook area. Luckily with GreenPal I'm literally able to price 6 or 7 yard maintenance cost requests from folks within a matter of minutes rather than hours.

This means I'm able to service more people in less time and offer a higher degree and quality of landscape maintenance service to my clients than I was previously able to. The next thing that GreenPal helps me with to offer you a better experience for you yard maintenance is scheduling. Before when I was running my lawn maintenance business part time I would only take on weekly grass cutting customers that were set up for the season everything every six or seven days. But now because GreenPal makes it so easy to keep up with my scheduling I'm able to offer a little bit more flexible lawn maintenance schedules such as every two weeks lawnmowing and every ten-day grass cutting as well. This means that you've got some additional options when booking me for yard maintenance for the entire lawn mowing season than I otherwise was able to deliver to you. So those are just some kind a nice extras that you get when you hire me on GreenPal versus the old way of calling around leaving me a voicemail and waiting for me to call you back returning your voicemail. Those days are a blast from the past now and I feel like I'm able to offer a lot better lawn maintenance customer service to my customers that I was previously. Speaking of customers I've got a dozen over by White Eagle Golf Club in Bolingbrook and another 10 or so over by Poplar Park, that means if you live in those parts of town I can get to you usually the same day for your lawnmowing. However keep in mind I service the entire Bolingbrook area so I am happy to cut your grass no matter where you live in town, thank you so much for considering me I look forward to making your yard shine this year.

Also , if you need local lawn mowing services in Joliet IL that is not a problem and also I can help with local yard maintenance services in Naperville, IL.
Greenwood Lawn Care in Bolingbrook, IL
Hired 347 times on GreenPal
Grass cutting is just a small part of what my landscape maintenance company does for my customers in the Bolingbrook Illinois area. We like to think of your weekly lawn mowing's or every two week yard maintenance visit is kind of the glue that holds and everything else together. And when I mean by everything else's we do a whole lot more than just basic lawnmowing services, we do full scale landscaping renovation, bush replacement should you need any of that, and turf rebuilding programs. Now let me just say when we comes to your turn Turfgrass nobody knows how to take a beer sad looking yard in Bolingbrook and turn it into something beautiful better than me. My plan of attack starts off with a routine lawn manicuring and then I work with a local fertilization service in Bolingbrook to do the turf fertilizing and we control. Then in the fall I can do turf receding to get your grass nice thick and healthy. This combo plan of attack for your yard maintenance works best with rebuilding your lawns appearance because you get the best of both worlds.

You get a professional to focus on the lawn mowing and maintenance, and then another professional to focus on the lawn fertilization. Be wary of other lawnmowing services in Bolingbrook that will try to claim they can do both effectively, the reality is is that they are two different disciplines they go into yard maintenance and it's hard to be really good at both of them. In fact it's impossible so it's best to let a professional lawn mowing service do they go and then little professional fertilizing company do the lawn fertilization treatments and I can promise you if you go with my lawnmowing company are you will be very happy with the results. Currently I am taking on more yard maintenance customers in Bolingbrook so that's the good news, I have a loyal group of customers over by Bolingbrook high school in another group of satisfied grass cutting clients by landmark want to Bolingbrook so I'm happy to take on your yard maintenance and let's get started with hey Saul a grass cutting service and I can usually get to you by the very next day after you hire me on Greenpal. Including that basic lawnmowing that you will be hiring me for is a course cutting of your grass, I will also blow off all of the lawn clippings that when I'm done mowing your yard, and I will also trim and weed eat any grass around any obstacles. Not included in that lawnmowing visit is trimming of your shrubs bagging of your clippings or pulling any weed out of your lawn and landscaping beds or Gardens however that stuff can be added on after the first mowing and I can give you a price for that extra yardwork. So let me just say it's an honor to be considered for your yard maintenance this year I can make a commitment to you if you hire me you will not be late now.

Also , if you are not near Bolingbrook , IL we also do local grass cutting services in Joliet IL and we do not stop there, we also proudly offer nearby lawn maintenance services in Elgin IL.
5 Star Ratings about GreenPal
Herbert Guion
Lawn Mowing Service in Bolingbrook IL

"Well after a grass cutting price increase every lawn mowing season for the past three grass cutting seasons, I figured it was time to fire my current lawn maintenance service that I was using in Bolingbrook. It was kind a like going through a break up, I didn't really want to initiate the break up but it was way overdue and it was time to get a new Bolingbrook lawn care service at my yard to cut my grass. I was not looking forward to having to call around to different lawnmowing services near me the Bolingbrook area and then having to start haggling over yard maintenance prices and grass cutting schedule. To be quite honest I despise having to do such things. GreenPal was recommended to me by a friend at work and it truly enabled me to bypass all of that nonsense. I created my account, I got prices for grass cutting, I hired a lawn care service and everything went smoothly and I didn't even have to talk to anybody. I love it!"
Myrna McGrail
Lawn Care Service in Bolingbrook IL

"I recently moved to Bolingbrook, IL and not knowing anybody I had to start from scratch on building up my yard maintenance and home maintenance book of contractors. It's funny but everywhere I have lived I have had a little book of solid local home maintenance services to help keep the yard and keep my yard and home in top-notch shape. However now I was starting from scratch. When it came to lawn maintenance there was no easier way to find a solid lawn care service in Bolingbrook than GreenPal. I went from not knowing anybody in town to getting five lawn maintenance prices emailed to me and I hired the cheapest lawn mowing service to try them out. Everything worked out smoothly with the yard mowing and I can honestly say I wish this website existed for other home maintenance services. I was able to mark yard maintenance off of my list and get back to finding other home maintenance contractors. GreenPal was highly impressive."
Geraldine Pritchard
Yard Mowing in Bolingbrook IL

"I have family coming in for a birthday party and I needed to get the grass cut yard looking as good as possible for the event. However when I started my push mower it literally blew up. Oil started going everywhere and the mower was toast. So I frantically started calling around to lawn care services near me in Bolingbrook off of Craigslist, Yelp even Facebook and because I think I was calling around looking for a lawnmowing company on Friday all the grass cutters had already taken for the week off. Luckily I stumbled across the GreenPal website because I was desperate I just gave it a chance and by using GreenPal I got hooked up with an affordable lawnmowing service who came out the very next morning and saved the day and got me out of hot water and made the yard look great for our family event. The whole process was so super smooth and I just went ahead and booked on going lawnmowing's with the yard maintenance company that I hired because it just was so much simpler than just mowing my own yard myself."
James Cole
Lawn Mowing in Bolingbrook IL

"The main thing I like about GreenPal and getting my grass cutting services ordered and hired through their website is the billing for the grass cuts. I have a few rental properties throughout the Bolingbrook area by Brooks Middle School and two by the Hidden Oaks Conservation Area and I have to use a few different yard maintenance companies in the Bolingbrook area to keep them all maintained. The old way I would always get a screwed up yard maintenance bill sent to me every month for grass cutting that I never got. The GreenPal website sends me an email after every time the lawn cutting service that I hired mows the yard at one of my locations. This allows me to pay after each yard mowing is confirmed completed and then I don't have to worry about reconciling some complex set of lawn maintenance invoices at the end of the month for my yard maintenance for my rental properties. The whole thing save me money and several hours a month and for that I'm grateful to GreenPal."
Not in Bolingbrook, IL?
Here are GreenPal's lawn serivce areas
Tracking down in hiring a reliable yet affordable lawn care service in Bolingbrook Illinois can be a real pain. If you've ever had to hire somebody to cut your grass you know what a headache and a hassle to get quotes for lawn care services, vet and figure out which lawn cutters are reliable and will actually show up to cut your grass when they're supposed to, and try to get enough lawnmowing prices to figure out if you're getting a good deal on your grass cutting or not. All that and it is impossible to know if you're getting a good deal on lawnmowing or not because it will take you several weeks time to get enough lawnmowing prices from yard maintenance companies in Bolingbrook and then again how do you even know that you're getting lawnmowing prices from the best lawn care services in town?

Well that is why we built GreenPal. GreenPal is simply stated the easiest and most affordable way to hire a grass cutting service or a lawn maintenance company in the Bolingbrook Illinois area in a matter of minutes rather than hours or days. And then on top of that GreenPal is the easiest way to set up ongoing routine lawn maintenance and other yardwork that you want done around your home and landscaping right from your smartphone rather than having to call around Bolingbrook Illinois and wrangling lawnmowing services and landscape maintenance contractors and begging them to come out to your yard on the day that you want. I imagine that your grass has grown to be a little tall and so you are calling around to the lawn care services near me and trying to get somebody to come out to cut your grass tomorrow, did I read your mind? Well the good news is now you have found GreenPal and all you need to do is just click the orange button fill out a little bit of details about your yard maintenance and what you were looking for with respect to your lawn care services this year and GreenPal does the hard work for you. GreenPal has attracted the best lawn care services and yard maintenance businesses in the Bolingbrook area who operate their grass cutting service on top of GreenPal's technology. Why does this matter to you? Because this enables you to get multiple competitive lawn prices for grass cutting and lawn maintenance emailed right you never even making a phone call, but that's not all after you get your prices for yard maintenance you can read lawn care services reviews that other people in the Bolingbrook area have had to say about how each of the yard maintenance business did on their lawn care service. So no matter if you live by Bolingbrook's Clow International Airport, or over by the Indian Boundary Park or over by Lily Cache Green Way in the Bolingbrook area GreenPal has on boarded low-cost, and affordable lawn care services who want to mow your yard tomorrow or the next day. Just click on the button to get started and if you have any questions about how to use your GreenPal account to save time and money on lawn maintenance do not hesitate to reach out, we are here to help. Also if you live in another part of Chicagoland, GreenPal can also help you with affordable lawn mowing services in Joliet, IL and assist you with lawn cutting businesses in Naperville, IL.
Lawn Mowing Cost Calculator
Find out the average cost for Lawn Care Services In Bolingbrook IL
About Bolingbrook Illinois
The village of Bolingbrook is a southwest suburb of Chicago that is partially in both Will and DuPage counties
Bolingbrook is at 41°41′55″N 88°5′19″W (41.698613, -88.088668), approximately 28 miles southwest of Downtown Chicago. According to the 2010 census Bolingbrook has a total area of 24.257 square miles, of which 24.05 square milesis land and 0.207 square milesis water. Bolingbrook borders the communities of Woodridge, Romeoville, Plainfield, and Naperville.

Interstate 55, locally the Stevenson Expressway, runs through the southern part of the village heading northeast toward Chicago and southwest toward Plainfield and Joliet. Interstate 355, also known as the Veterans Memorial Tollway (formerly the North-South Tollway), runs along the far east side of the village between New Lenox and Addison. Illinois Route 53, locally known as Bolingbrook Drive, runs north–south through the middle of the village. Other main streets in Bolingbrook include Boughton Road, Lily Cache Lane, Weber Road, Veterans Parkway (formerly Naperville Road), Briarcliff Road, Hassert Boulevard (formerly 111th Street), Rodeo Drive (formerly 119th Street), Schmidt Road, Crossroads Parkway, and Remington Boulevard.
Bolingbrook is a relatively new suburb of Chicago, having been incorporated in 1965. The first settlement in what is now Bolingbrook was established in 1831, but the informal farming villages remained unincorporated for over 130 years. The tiny Boardman Cemetery, in what is now the Heritage Creek subdivision, contains the remains of some of these early residents.

Modern Bolingbrook has its roots in the housing boom of the 1950s. The first subdivision in Bolingbrook, known as Westbury, was immediately west of Route 53. A second subdivision, known as Colonial Village, followed on the far east side of Route 53. The village continued to grow steadily for the remainder of the 1960s, reaching a population of 7,000 by 1970. The 1970s were the first period of rapid growth in Bolingbrook, during which its population quintupled to reach over 37,000 by 1980. Much of this growth was as much due to mass annexation as well as raw population growth; the population of Bolingbrook by the 1970 census but with its 1980 land boundary was approximately 25,000, further reflecting the vigorous annexation that took place during the 1970s. However, Bolingbrook made Illinois' list of 100 Top places to live. Source: Wikipedia Bolingbrook, IL
Save Time, Save Money,
Book a great lawn service now with GreenPal.