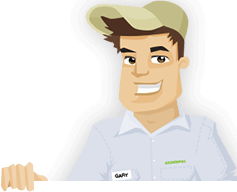 Needing your Lawn Cut?

Get Competitive pricing without the hassle

Book lawn mowing by a pro in Hendersonvile

Order lawn mowing now without calling around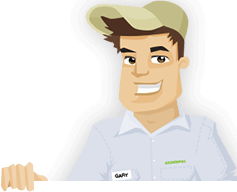 Needing your Lawn Cut?

Get Competitive pricing without the hassle

Book lawn mowing by a pro in Hendersonvile

Order lawn mowing now without calling around
Local lawn mowing services in Hendersonvile Tennessee
compete for your lawn

Here are Best Lawn Care Services in Hendersonvile, TN as of Sep, 2023
5 Star Ratings about GreenPal
Rick Hale
Grass Cutting in Hendersonvile TN

"I have been using the same grass cutting business to mow my yard in Bluegrass Estates in Hendersonville for the last three years and this year unfortunately they decided they were no longer mowing yards in the Hendersonville area. So I had to start from scratch and find a new lawn care service to take care of my grass cuttings for me and the time was running out because I had procrastinated and my lawn have gotten to be about 14 inches tall. I did some research online for lawn care services near me in the Hendersonville area and I found out about GreenPal. I signed up for quotes in the whole process was super smooth and super easy. I got hooked up with ETC lawn care services and the good news is their grass cutting prices were a little cheaper than the last grass cutter I was using, so in the end it all worked out."
April Vang
Grass Cutting in Hendersonvile TN

"My last Hendersonville lawnmowing company went out of business who was cutting my house for me on Old Hickory Lake, The only problem was that they did not let me know if they were going out of the lawn care business, I had to find out the hard way when I was visiting my lakehouse and was greeted with a lawn that was like 3 feet tall. I started to cut the grass myself but all I had was just a small push mower and it probably would've taken me all weekend to mow it so I said to hell with it and download the GreenPal app the Google play store. GreenPal helped me get set up with the new grass cutting company in Hendersonville within two hours, and the lawn cutter came out and mowed the yard and got the lawn knocked down the very next day. Sure the first lawnmowing was a little extra but it was reasonable and the quality was way more than I expected. I recommend GreenPal if you're looking for the easiest way to get your grass cut in Hendersonville."
John Carter
Lawn Mow in Hendersonvile TN

"I have several rental homes throughout middle Tennessee and one rental property between Hendersonville and Gallatin. Managing my lawn care services vendors for my rentals is always a pain in the neck, they don't show up on time to cut the grass, they never return my phone calls or emails when I have a question about the yard maintenance and I was really just over it. I found out about GreenPal through an acquaintance insert decided to give it a shot. I think I like the best about GreenPal is that each time the lawn care service you hire cuts the yard for you they email you a picture of the yard right after it is mowed. This lets me know that everything is happening at my investment properties without me having to physically drive out there, this thing alone saves me valuable time and money on wasted trips and gas checking up on my lawn care services progress. GreenPal is definitely one of the best apps I use my real estate business."
Jolynn Roark
Grass Cut in Hendersonvile TN

"I have always mowed my own yard in Autumn Creek in Hendersonville, however I went out of town on vacation last summer I needed somebody to cut the grass for two weeks in a row while I was not home. I did some searching in the Apple Store for a lawn care service that they could handle it for me and I gave GreenPal a try because it had the best reviews in the app store. I must say I was really impressed with how simple and easy it was to get prices for lawnmowing so much so when I got home from vacation when I saw how good the yard looked and how reasonable the lawnmowing price was I just let the same grass cutting company come mow every week for me all through the GreenPal mobile app. I guess you could say I was sold but there's no going back to me I'm done cutting my own grass."
Not in Hendersonvile, TN?
Here are GreenPal's lawn serivce areas
Looking for a solid lawn care service in Hendersonville Tennessee? Has your grass grown to be a little tall and you are needing a professional yard maintenance company in the Sumner county area to come take the yardwork off your hands? Well the good news is that you are in luck, welcome to GreenPal the easiest, fastest way in Sumner county, Hendersonville, and Gallatin Tennessee to find a great affordable yard maintenance business that will cut your grass at a low-cost price. GreenPal is a little community of landscape maintenance companies, yard maintenance businesses, and grass cutting specialist who operate their business on the GreenPal yard maintenance mobile app. This means that you get to save time and money when ordering your lawnmowing services because you don't have to call around to different yard maintenance businesses in Sumner County and request a lawn maintenance price for them. GreenPal instantly connects you with local lawn cutting services nearby in Hendersonville so you don't have to wait around for yard mowing cost estimates and from different yard maintenance business is to come out to your home to revive you with a price for how much it's going to cost to cut your grass.

When you sign up on GreenPal for your lawnmowing prices GreenPal sends the word out to local lawn maintenance companies in Hendersonville, and the Gallatin areas to work up their price for how much it's going to cost to maintain your yard. After that you can review their grass cutting price list read over lawn care service reviews it and other folks in the Hendersonville area have said about their lawn mowing skills and instantly book them for lawnmowing the very next day. After the first grass cutting goes well on GreenPal you can then set up ongoing lawnmowing, and other yard work that you might want to get done around your house. Hendersonville has some of the finest homes in the middle Tennessee area and so if you're looking to build up up your turf, remulch your beds, or prune some shrubs or even add some more landscaping around your home then the lawn care service professionals that GreenPal can connect you up with can help you without additional yard work as well. With the economic boom in middle Tennessee, Hendersonville, Tn is growing like wildfire and so getting hooked up with a solid local lawn care service can be tough because they are busy keeping up with the lawnmowing services demand, however GreenPal enables you to sidestep all of that and order yard cutting from a solid local grass cutting company within minutes rather than hours. No matter if you live over by Drakes Creek Park or the Rockland Recreation Area or up by T.W. Hunter Middle School, GreenPal can help set you up with a reliable lawnmowing business to cut your grass tomorrow, just click the orange button at the top of your screen to get started with your free yard maintenance prices and leave the yard work up to a local lawn care service in Hendersonville to take care of it for you. If you do not live in Sumner county, no problem, GreenPal can help you find affordable lawn maintenance services in Lebanon, TN or if you are looking for a local yard maintenance business near Hermitage, TN.
Lawn Mowing Cost Calculator
Find out the average cost for Lawn Care Services In Hendersonvile TN
About Hendersonvile Tennessee
THendersonville is the largest city in Sumner County, Tennessee, on Old Hickory Lake.
Hendersonville has been home to numerous musicians of the Nashville area, especially those of country music, most notably Johnny Cash and June Carter Cash, for whom the city's main road, Johnny Cash Parkway, was named. Other notable past and present residents include Conway Twitty (whose home has been transformed into the Trinity Music City complex), Roy Orbison, Jean Shepard, Marty Stuart, Taylor Swift, Young Buck, and Chris Henderson (3 Doors Down)

Hendersonville was settled circa 1784 by Daniel Smith when he began work on Rock Castle.[12] In 1790, William Henderson, for whom the area was named, settled in. With the monumental completion of the Old Hickory Dam in 1954, Hendersonville started to grow into the most populous city of Sumner County and one of the most populous suburbs of Nashville, along with Franklin and Murfreesboro. The city of roughly 250 was incorporated in 1969 under the leadership of L.H. "Dink" Newman,[13] and over the next decades has been one of Tennessee's fastest-growing cities.[13] The city contains around 0.7% of the population of Tennessee. During the Civil War, Monthaven, a historic home on the National Historic Register, was used as a field hospital.
As of the census[2] of 2000, there were 40,620 people, 15,823 households, and 11,566 families residing in the city. The population density was 1,486.4 people per square mile (573.9/km2). There were 16,507 housing units at an average density of 604.0 per square mile (233.2/km2). The racial makeup of the city was 92.93% White, 4.12% African American, 0.27% Native American, 1.10% Asian, 0.03% Pacific Islander, 0.65% from other races, and 0.90% from two or more races. Hispanic or Latino of any race were 1.71% of the population.

There were 15,823 households out of which 35.7% had children under the age of 18 living with them, 59.3% were married couples living together, 10.7% had a female householder with no husband present, and 26.9% were non-families. 22.3% of all households were made up of individuals and 6.5% had someone living alone who was 65 years of age or older. The average household size was 2.55 and the average family size was 3.00. In the city, the population was spread out with 25.8% under the age of 18, 7.8% from 18 to 24, 31.5% from 25 to 44, 24.8% from 45 to 64, and 10.2% who were 65 years of age or older. The median age was 36 years. For every 100 females there were 94.9 males. For every 100 females age 18 and over, there were 90.3 males. Source: Wikipedia Hendersonvile, TN
Save Time, Save Money,
Book a great lawn service now with GreenPal.