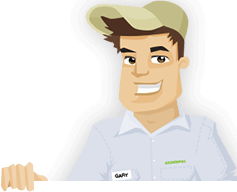 Needing your Lawn Cut?
Get Competitive pricing without the hassle
Book lawn mowing by a pro in Jackson
Order lawn mowing now without calling around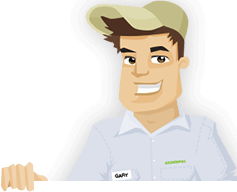 Needing your Lawn Cut?
Get Competitive pricing without the hassle
Book lawn mowing by a pro in Jackson
Order lawn mowing now without calling around
Local lawn mowing services in Jackson Tennessee
compete for your lawn

Here are Best Lawn Care Services in Jackson, TN as of Aug, 2019
Here are a few 5 Star Ratings from GreenPal users
Thomas Judge
Lawn Mowing in Jackson TN
The church that I operate on the North Parkway in eastern Jackson has a large lawn, and I need help with ensuring my place will continue to look attractive and appealing to anyone who comes to mass. The team at Hill Lawncare has done very well with their yard care services here. They have been very effective in ensuring the yard at the church will continue to look outstanding. I especially love how well the place looks thanks to how well the mowing pattern looks. The place looks spotless and has a peaceful style that everyone here loves.
Marc Contrearas
Lawn Care in Jackson TN
I reached the people at Visons Lawn Care to help me with giving my yard in the Muse Park area. I wanted to see if there was a way how they could fix up the place. They were very confident in helping me with the lawn mowing process. They were exceptionally positive in helping me to restore some of the dead spots on my yard. The team was also accommodating in giving me some extra points for making it easier for my yard to shine and look outstanding. The friendly people here were cautious and careful with giving me the support that I needed.
Linsey Andrews
Lawn Cutting in Jackson TN
The significant part of what A1 Lawn Service does for my yard is seeing that the place looks restored even after a severe storm. A huge wind and rain storm came around my property at Pennington Place recently, and I needed someone to come over to clean up and refresh the yard. A1 came at the time they said they would go over, and they helped me with removing all the leaves and tree branches that were stuck on my yard without tearing up the place. I also talked with them about aerating a few spots on my yard that had become trouble spots, and they were more than happy to help me with the process.
Josephine Carmack
Lawn Cutting in Jackson TN
I had a new lawn installed at my home in Rooker Bend a year ago, and I was concerned when I saw a few weeds spring up here and there. I reached Victor's Lawn Scape for help with fixing my yard, and they were able to give me the support I needed. They were very confident in helping me and ensured my yard could look more attractive. More importantly, the team was critical in providing my lawn would look clean and free of weeds. They were very careful and friendly over what they were doing and how well my yard could look.
Not in Jackson, TN?
Here are GreenPal's lawn service areas
Lawn Mowing Cost Calculator
Find out the average cost for Lawn Care Services In Jackson TN
Have you been thinking about getting someone to come to your property in Jackson Tennessee to assist you with your lawn mowing needs? You don't have to look around far too much to find someone who can help you. Instead, you can download the GreenPal app and see details on someone who will be available for you at any time of the year.
Do you have a big yard on Sebastian Drive that needs trimming every week or two? You can find someone on GreenPal who can take care of the task for you. You'll find plenty of yard maintenance teams who more than likely know more about lawn mowing than what you do when you look around at what GreenPal has to offer.
Perhaps you have an apartment complex in the Parktrace area or another space in the city that has a few shared yards. You can reach one of the many yard care groups listed on GreenPal to help you make more out of your work.
You will see that all the teams that you'll find through GreenPal are ones that will work well for your efforts. The teams that appear through the GreenPal app are ones that have been confirmed for services through the Jackson Chamber. Our teams are here to help you with many of the solutions you need to follow surrounding how well your yard might look and what you need to get out of the place.
You can find different entities by looking up your location. All corners of Jackson TN are covered from Autumn Valley to Wyndchase and all in between. Whether it's a home a little further off in Wrights Mill or something in the downtown district near the ballpark, you will find something that fits the needs you have for services where you are.
You will also find reviews on each of the groups that appear on the site. These reviews have been written by various people who have utilized these services in the past and have reserved them through GreenPal. All the reviews you will find here are helpful in that they will let you know what you can expect out of the quality services that you demand for your needs.
You can also get information on the approximate cost of services when you look at what GreenPal offers. You will get details based on what you might spend for services based on where you are and what types of services you might require among other points. The work we will provide ensures you will have more out of the work you are putting in.
Download the GreenPal app so you can get the help you need surrounding the quality of your yard. You will find that many great teams in the Jackson TN area are available to help you with all the solutions you need surrounding your yard and how beautiful the place can be. We would love to give you the assistance you deserve where you are.
About Jackson Tennessee
Jackson is a city in Tennessee, United States.
Jackson Tennessee is in the central part of Madison County. The city is about 70 miles east of Memphis and 130 miles west of Nashville and is a center of business in West Tennessee.
The Jackson-Madison County School System operates the public schools in Jackson. The West Tennessee School for the Deaf is located in the city as well. Among the colleges and universities in the city include the Jackson State Community College and a campus for the Tennessee College of Applied Technology.
Union University is also in the city. The school is a private evangelical Christian university associated with the Tennessee Baptist Convention. The school has been in operation since 1823, making it one of the oldest schools in the state.
The city is home to a professional baseball club, the Jackson Generals. The team plays its games at The Ballpark at Jackson.
The Casey Jones Home and Railroad Museum appear in Jackson TN. The rail engineer was a resident of Jackson and became noteworthy in 1900 for saving the lives of his fellow workers before a train wreck occurred.
Riverside Cemetery is a historic site located in the city. The cemetery is home to the burial sites of many Confederate soldiers who died during the Civil War as well as many slaves. Many of those particular people have unmarked graves, and it is uncertain as to how many are buried in the area in particular.
Jackson TN has a population of 67,000. The I-40 highway moves through the middle part of the city and links people to both Memphis and Nashville.
Jackson has a humid subtropical climate. The city experiences a late fall that starts in November and an early spring in March. The area gets about 50 inches of precipitation every year with most of the rain coming in the fall and winter seasons.
Jackson TN was founded in 1821 and was named for War of 1812 hero and eventual President Andrew Jackson. The city was a popular site for cotton cultivation and railroad systems during the antebellum era. The railroad construction industry grew in Jackson after the Civil War, although the economy eventually moved towards the manufacturing industry in the twentieth century.
Tired of unreliable lawn services?
So are we... See how it works
Recent lawns mowed in Jackson, TN
by GreenPal's community of lawn care pros
Save Time, Save Money,
Book a great local lawn service now with GreenPal.