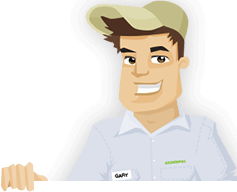 Needing your Lawn Cut?
Get Competitive pricing without the hassle
Book lawn mowing by a pro in Maryville
Order lawn mowing now without calling around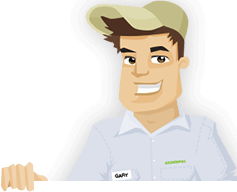 Needing your Lawn Cut?
Get Competitive pricing without the hassle
Book lawn mowing by a pro in Maryville
Order lawn mowing now without calling around
Local lawn mowing services in Maryville Tennessee
compete for your lawn

Here are Best Lawn Care Services in Maryville, TN as of Oct, 2019
Here are a few 5 Star Ratings from GreenPal users
Christina Spikes
Yard Cutting in Maryville TN
John was very courteous and helped me with everything I needed to do surrounding getting my yard to look beautiful. He talked with me about everything from the proper height for mowing my lawn in Mutton Hollow to understanding how to manage different trimming standards. I found plenty of things to like about how he helped with the grass cutting process, including how he checked his mower before he started and how he ensured he could produce the right mowing pattern for my place. Everything is a whole lot nicer thanks to the hard work he put in here.
Javier Freeman
Lawn Maintenance in Maryville TN
The people at The Simple Life gave me all the help I needed for keeping my yard in Westmoreland Heights easy to care for. They talked with me about the lawn mowing process and how well they're capable of helping me with restoring the surface around my place. They were very positive in the work they were putting in and knew what they could do to give my yard a grand style. I love how the people at The Simple Life talked with me about everything they could do in particular for helping me to keep my yard looking great and restored quite well.
Dorothy Collins
Lawn Care in Maryville TN
The people at Pro Lawn Care understood everything that my yard needed as I asked for help with keeping the place looking fresh. The team looked at my home in Clover Hill near the golf course and figured out what could work for my area. They were very positive in figuring out how well my yard can be trimmed without worrying about hurting the nearby course. They found that I needed to get my lawn aerated so it would be easier to water to flow through. Fortunately, they did well with aerating the place and cleaning out the backups in the yard.
Dorothy Hart
Lawn Care Service in Maryville TN
H's Lawn Care was very helpful in giving my yard in the Green Meadow area the help it needed for looking a little brighter. The team came to my home in Green Meadow and aerated the place and added new seeds around the place. Their work was helpful in restoring how well my yard looks. I used to have lots of unappealing brown spots around my yard, but my place now looks as green as the holes at the nearby golf course. The team was also very positive in helping me with getting my lawn up to the best look it could possibly have.
Not in Maryville, TN?
Here are GreenPal's lawn service areas
Lawn Mowing Cost Calculator
Find out the average cost for Lawn Care Services In Maryville TN
Maryville TN might not be the largest city in Tennessee, but it is a pretty beautiful place to live in. Your yard can make up a big part of what makes Maryville so beautiful and unique. But to make it all work, you need to look at how well you're going to get your yard set up. The good news is that there are many lawn care providers in Maryville TN ready to help you out. The challenge of trying to find someone trustworthy might seem daunting, but you'll find that it you can get someone to help you out with ease when you download the GreenPal app to find someone of value for you.
You'll find that it is not hard for you to find a lawn service team who can assist you here in Maryville. Whether you've got a traditional lawn in Asbury Estates or a big commercial site near the Foothills Mall, you will find many great teams that you can trust. The best part is that it is not hard for you to reserve services from one of these teams when you use the GreenPal app to help you out.
GreenPal is a program that helps you find quality yard maintenance teams in Maryville TN and other places around the country. With GreenPal, you can quickly find information on yard services that are supported by professional organizations such as the Blount County Chamber of Commerce. You're not going to have to worry about getting near any questionable organizations like what you might find in Craigslist. Besides, there are plenty of things that Craigslist would be better for than finding yard maintenance teams.
The work you will put in through GreenPal will help you identify the best choices for your yard maintenance requirements. With GreenPal, you can find information on how well these yard care teams can work for you and what you can expect out of your lawn mowing process. Each entity will let you know about what it has to offer. You can also read reviews from past customers who have hired these lawn mowing providers through GreenPal. These reviews will give you an added idea of what you will find through different entities.
You will find plenty of details surrounding teams that are there for you regardless of where in Maryville TN you are. You could hire someone to help you from anywhere from Amburn Meadows to Worthington. Even those a little closer to Union Grove on the outskirts of town will find it easy for them to hire the best lawn services in the city.
Download the GreenPal app to find a team near you. It's free to use the GreenPal app, and you'll find it will be anything but challenging for you to find someone who can assist you with all the outstanding yard care needs you might have in Maryville TN. We will provide you with the help you need for getting anything you have covered well where you are without challenges.
About Maryville Tennessee
Maryville is a city in Tennessee, United States.
Maryville TN is a city on the northern end of Blount County. The city is about eighteen miles south of Knoxville and is connected to the city through both the Old Knoxville Highway or Route 33 and US Highway 129.
The Maryville City Schools district operates the public schools in the city. The Maryville High School is the largest school in the city. Maryville College, a four-year school associated with the Presbyterian Church, is also in the city. The East Tennessee Japanese School also offers Japanese education programs on the weekends in Maryville TN.
The Foothills Mall and the New Midland Plaza are both prominent shopping centers located in Maryville. The Hamilton Crossing Centre complex is directly north of the city.
Bicentennial Park is in the middle part of Maryville. Pistol Creek moves through the park space. Other noteworthy parks in the city include the Maryville Alcoa Greenway and the Everett, Sandy Springs, and John Sevier Parks.
Broadway Avenue is the main road that goes through Maryville TN. The road is a part of US Highway 411. The Lamar Alexander Parkway or Highway 321 also goes through the city and moves out to Pigeon Forge to the east.
Maryville TN was settled in 1785 by Revolutionary War veteran John Craig. The area was established to protect settlers from attacks from the nearby Cherokee tribe. The city was incorporated in 1795 and named for the wife of governor William Blount. The city was also a prominent abolitionist center during the Civil War era, although the city would remain under Confederate control until 1864.
Maryville is also about 27 miles west of Sevierville. The city is in close proximity to local attractions such as the Great Smoky Mountains National Park and the resorts of Pigeon Forge and Gatlinburg.
Maryville TN has a population of 28,000. The population has been growing by about 10 percent every decade on average.
The Denso Corporation is the largest employer in Maryville with 3,000 people working for the company here. Denso is a company that makes vehicle parts and is partially owned by Toyota. The Clayton Homes manufactured housing and real estate sales group and the Blount Memorial Hospital are among the other major employers in the city.
Tired of unreliable lawn services?
So are we... See how it works
Recent lawns mowed in Maryville, TN
by GreenPal's community of lawn care pros
Save Time, Save Money,
Book a great local lawn service now with GreenPal.