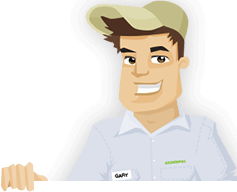 Needing your Lawn Cut?

Get Competitive pricing without the hassle

Book lawn mowing by a pro in Lebanon

Order lawn mowing now without calling around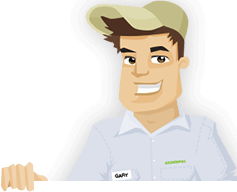 Needing your Lawn Cut?

Get Competitive pricing without the hassle

Book lawn mowing by a pro in Lebanon

Order lawn mowing now without calling around
Local lawn mowing services in Lebanon Tennessee
compete for your lawn

Here are Best Lawn Care Services in Lebanon, TN as of Sep, 2023
5 Star Ratings about GreenPal
Jennie Hunter
Grass Cut in Lebanon TN

"I rent a home on Baddour Pkwy in Lebanon and so needless to say I'm not looking for award-winning landscaping maintenance or anything like that all I need is just a basic grass grass cutting every 14 days. Heck if I could do mow the yard once a month I would have that done. What I found out the hard way was no lawncare services in Lebanon want to take on grass cutting clients on every 14 day basis. That is until I found GreenPal while searching for lawn care services near me in Lebanon Tennessee that I get set up with a solid yard maintenance company that is coming like clockwork every two weeks to cut the yard and I'm able to get out for yard maintenance for under $100 a month. GreenPal is worth checking out if you don't want to spend an arm and a leg on your grass cuttings."
Zachary Mulcahy
Lawn Mowing in Lebanon TN

"I live by the Lebanon Country Club and I usually cut my own grass however this year I said to heck with it and start shopping around for lawn care prices for what it was going to cost to mow the yard for my home in Lebanon. I wanted to make sure I was getting a good price on the grass cutting however getting a lawn care service in Lebanon to give you a price for your yard mowing that is firm is like pulling teeth. After getting the runaround from two or three different lawn guys in Wilson County I just decided to use GreenPal instead. GreenPal delivered me five lawnmowing prices within 45 minutes of signing up for my lawn mowing bids, all of them were competitive however I hired the one with the best lawn care service reviews and he has mowed the yard three times now so far so good."
Sandy Durr
Lawn Mowing in Lebanon TN

"OK I'll admit I had let my grass grow to about 2 feet tall, I live in the by the Boxwell Scout Reservation in Lebanon and I usually push mow my own yard however I just got behind and we had a ton of rain in the grass shot up what seemed like a foot in one week. So I started looking for a grass cutting service in Lebanon and I would've thought would've been the easy part however that was harder than probably push mowing it myself. After getting let down twice and getting a couple of outrageous lawnmowing prices I luckily found out about GreenPal on the Lebanon Tennessee Facebook group. GreenPal got me out of a jam because the mobile app introduce me to ETC lawn care who came out and got the yard back under control for me for $45 bucks. The whole process was smooth and painless and save me time and money."
Betty Hayes
Lawn Maintenance in Lebanon TN

"Every lawn mowing season I have the worst experiance with lawn care services in Lebanon. I live in Spence Creek off Hwy 109 and all I really wanted was just a decent and affordable grass cutting service to mow my yard every 10 days. However over the last couple of lawnmowing seasons I've had to find a different lawn guy in the middle of summer every year. This year I just decided to check out Greenpal because I found out about it on the Nextdoor app for the Spencer Creek homeowners association. Greenville is super easy to use and is so much better than doing it the old way of calling around and just relying on a lawn care service actually show up on time to cut your grass. The GreenPal app really solved the problem for me by introducing me to a reliable lawn care service and then hold the grass cutter to account to show up to cut the grass when they're supposed to. Scheduling, billing, and payment is all handled online and now I don't have to worry about the lawn mowing anymore."
Not in Lebanon, TN?
Here are GreenPal's lawn serivce areas
Are you tired of calling all over Lebanon and Wilson County trying to beg a grass cutter to give you a price for grass cutting? Or maybe you've been stood up a few times by lawn care services in the Lebanon Tennessee area? Well no problem you have arrived to the right place. Welcome to GreenPal, Lebanon's easiest way to find a local low-cost grass cutting service to come mow your yard tomorrow for an affordable lawn cutting price. Maybe your grass has grown to be a little tall and you needing a Lebanon yard maintenance business to help you out to get it back under control, no problem GreenPal can connect you with a solid, reliable, and affordable lawn care company in the Lebanon Tn area who wants to cut your grass even if it is tall. The good news is your days of leaving voicemails for lawnmowing services all over the Lebanon Tn area are over because now you can just enter your details into the GreenPal website and local lawn care services in Lebanon will compete over your yard mowing.

All you have to do is provide GreenPal with a little bit of details about what you're looking for with respect to your yard maintenance, how often you were wanting your grass cut whether on a weekly or every two week lawnmowing basis, and then the GreenPal system will do the hard work for you of notifying multiple lawn care services in the Wilson County area to provide you with a cost estimate for how much it is going to cost to cut your grass for the first time. After that lawnmowing goes well all you have to do is set up ongoing lawn care services with them at the same rate. Are you needing any other yard work done? That's no problem, after the first grass cutting the lawn care service that you hire on the GreenPal website will furnish you with a price cost estimate for additional yard work such a shrub pruning, mulch, seeding and any other yard services that you request a price for from them. You probably have seen some of the lawn care services that use the GreenPal system to operate their lawn maintenance business running up and down Cumberland Blvd. So no matter if you live by Cumberland University or over by Baird Municipal Parks in Lebanon, GreenPal has got you covered and can quickly connect you to local reliable and affordable yard cutting businesses that actually wants to come cut your grass tomorrow so you can order affordable lawn care services without having to meet a bunch of different yard maintenance businesses at your home in Lebanon. Should you have any questions while you were using the GreenPal lawn care services mobile app or website to find the best fit lawn care service in Lebanon you can hire feel free to reach out we will be happy to answer any questions on how to use GreenPal and to get your weekends back and leave the yard work up to a Lebanon lawn care pro. Also if you live in another part of middle TN, GreenPal can also help you with affordable lawn maintenance services in Clarksville, TN and also if you live a little north GreenPal also can help out with local lawn mowing businesses in Hendersonville, TN.
Lawn Mowing Cost Calculator
Find out the average cost for Lawn Care Services In Lebanon TN
About Lebanon Tennessee
Lebanon is the county seat of Wilson County, Tennessee
The city was incorporated in 1801, and was named after the biblical cedars of Lebanon. Local residents have called Lebanon "Cedar City", mostly a reference to the abundance of cedar trees in the area. The city is home to Cumberland University, a small, private four-year liberal arts institution.

As of the census of 2000, there were 20,235 people, 7,987 households, and 5,319 families residing in the city. The population density was 692.0 people per square mile. There were 8,693 housing units at an average density of 297.3 per square mile. The racial makeup of the city was 82.89% White, 13.78% African American, 0.33% Native American, 0.82% Asian, 0.03% Pacific Islander, 1.00% from other races, and 1.15% from two or more races. Hispanic or Latino of any race were 2.26% of the population.
Lebanon is host to the annual Wilson County Fair, which is considered by Busy Bee Trader Magazine (based in Greenbrier, TN) to be the best County Fair in Tennessee. The Wilson County Fair has been listed as one of the top 50 fairs in North America by attendance in 2008, 2009, and 2010.

The fair has also been named as one of the top events to attend by Southeastern Tourism and voted the "Best Fair" by the Middle Tennessee Electric Membership Corporation. It has paid attendance more than double that of the Tennessee State Fair. Source: Wikipedia Lebanon, TN
Save Time, Save Money,
Book a great lawn service now with GreenPal.