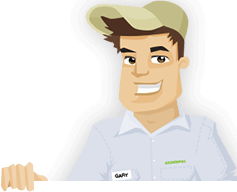 Needing your Lawn Cut?
Get Competitive pricing without the hassle
Book lawn mowing by a pro in Memphis
Order lawn mowing now without calling around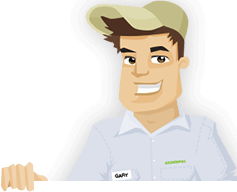 Needing your Lawn Cut?
Get Competitive pricing without the hassle
Book lawn mowing by a pro in Memphis
Order lawn mowing now without calling around
Local lawn mowing services in Memphis Tennessee
compete for your lawn

Here are Best Lawn Care Services in Memphis, TN as of Sep, 2019
Here are a few 5 Star Ratings from GreenPal users
Stephanie Lowe
Lawn Service in Memphis TN
I've been bearing with weeds around my yard in the Normal Station neighborhood, but the people at Quality Trim were able to resolve all those problems I've had. I kept on trying all those commercial weed killer products, but the people at Quality Trim let me know that I was doing it all the wrong way. They provided me with a better approach to remove weeds and to killing them off that worked wonders on my property and didn't cause my grass to die out. Today, my yard looks better than ever with no weeds popping up all around the place like what I used to have.
Judith Irby
Lawn Mowing Service in Memphis TN
I asked the people at Smithson's Lawn Care for help with mowing my lawn the other day before a few people from out of town were to come to my home in the Riverpoint area. The team arrived at the time they said they would come out at, and they were able to mow my yard on time. They did well with checking on how well the yard looked and how much work needed to be done to keep the space looking great. The team was particularly helpful in maintaining an even pattern, thus making the place look very even and fresh.
Steven Robinson
Lawn Maintenance in Memphis TN
My business site in the Uptown area has a few trees out front and a few bits of grass that need to be cared for regularly. Tony's does well very with ensuring my yard is treated well. Anthony and his team are very friendly and always explains to me what needs to be done to care for my yard the right way. The people here are very friendly and courteous, but the best part is that they are clean in everything they do. They never leave behind a huge mess after they finish with the work at hand. They always make sure the leaves, branches, and other things are cleaned off after they are finished.
Carol Maness
Lawn Care in Memphis TN
My home in Overton Square is located near Overton Park, and I've been wondering why I can't seem to get my grass to look as beautiful as the golf course out there. But the people at Empower have been accommodating with ensuring my yard could look more attractive. I asked Empower about what I can do for getting my yard to look more attractive. The team helped explain to me the proper way for mowing my yard to keep the grass growing. They were also helpful with analyzing my soil and with aerating the place. My yard looks greener now than it did so long ago.
Not in Memphis, TN?
Here are GreenPal's lawn service areas
Lawn Mowing Cost Calculator
Find out the average cost for Lawn Care Services In Memphis TN
Memphis TN is a beautiful city filled with unique culture and many fun features. But you'll find that there are plenty of helpful yard maintenance teams around the city that you can trust as well. You can hire a lawn maintenance group if you've got a commercial site on Binghampton that needs extra help with keeping the place clean or if you've got a tree-laden property in Sherwood Forest or Cherokee.
The various yard maintenance teams you'll see around Memphis will cover everything your yard requires. You won't have to spend more on services than necessary either, as you will get information on everything you need when review what is available through GreenPal. You can review information on many things surrounding how well different lawn care providers around Memphis can help.
The people you'll find on GreenPal can cover many places around Memphis. You could even ask one of these teams for help if you live in the New Pathways area or another spot in or near the downtown section of Memphis.
You only need to list information on where you are and how often you need services when you use GreenPal. You can provide this information to find people who can help you. You can ask for assistance whether you're in a place near the river like French Fort or someplace a little closer to the Memphis International Airport. The program lets you get the help you need right away while also being thorough and easy to review for all your listing needs.
You will never have a concern over if you can afford the yard care services that the teams on GreenPal have to offer. You can get a full estimate for services through GreenPal. You also have the option to directly reach these yard care teams through GreenPal if you require a more thorough review of what you can expect out of your place.
You will not have to worry about whether or not the people you are hiring through GreenPal are worth having at your property. The teams that you'll find through GreenPal are all certified to help you out through the Greater Memphis Chamber. Our team of experts will help you with making the most out of your property and with ensuring you've got the coverage you need for any situation.
You can also read the reviews provided through the GreenPal app. The reviews for each yard care team on the GreenPal app have been written by real people who have used GreenPal to hire those yard care entities in the past. You will find full details on all these people who have things to offer for your needs through the app. The work makes for a simple setup that you know you can trust.
Download the GreenPal app today, and discover the many yard care teams that are available for your use today. You will find plenty of great groups around the Memphis area that you will appreciate hiring when you find them through GreenPal.
About Memphis Tennessee
Memphis is a city in Tennessee, United States.
Memphis Tennessee is located on the shores of the Mississippi River on the southwestern end of the Volunteer State. The city is famous for its influences on music and civil rights, as well as for its barbecue.
The National Civil Rights Museum is located in Memphis. The museum is housed inside the Lorraine Motel, a building where Martin Luther King Jr. was shot and killed in 1968. The museum covers the history of the civil rights movement and many issues surrounding civil rights from the past and present.
The music history of Memphis is particularly noteworthy. Memphis is home to Graceland, a large mansion that was owned by Elvis Presley. The Sun Studio recording studio and Stax Museum are both in the city. The city has been home to many legends like Sam Phillips, Jerry Lee Lewis, Carl Perkins, Roy Orbison, Isaac Hayes, and Al Green.
People in Memphis can visit Beale Street, an iconic street featuring many blues clubs and barbecue restaurants. Mud Island is a popular walking trail path on the river. People can also visit the Peabody Hotel, a high-end hotel known for its ducks that live on the rooftop and go to the lobby fountain every day.
FedEx is the largest employer in the city. The shipping company operates major cargo handling operations at the Memphis International Airport.
Memphis TN for formed in 1819 and was named for the ancient Egyptian capital. Memphis was a prominent site for slave trading before the Civil War. A yellow fever epidemic decimated the city in the 1870s. The city would soon grow as a prominent cotton-trading site in the early twentieth century. The area was critical to the civil rights movement of the 1950s and 1960s, most noteworthy during the Memphis sanitation strike of 1968.
The city of Memphis has a population of about 650,000, thus making it the second-largest city in Tennessee. It is also the largest city to be situated on the Mississippi River.
Many people associate Memphis with its barbecue eateries. Memphis-style barbecue is noteworthy for its wet and dry slow-cooked ribs covered with salt and a sauce featuring vinegar, tomatoes, and various spices. Numerous famous Memphis-style barbecue restaurants can be found around the city, including Neely's, Rendezvous, Corky's, and Central BBQ. The city is also home to the annual World Championship Barbecue Cooking Contest every year in May.
Tired of unreliable lawn services?
So are we... See how it works
Recent lawns mowed in Memphis, TN
by GreenPal's community of lawn care pros
Save Time, Save Money,
Book a great local lawn service now with GreenPal.