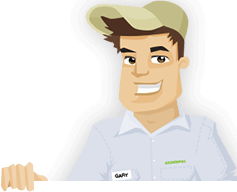 Needing your Lawn Cut?

Get Competitive pricing without the hassle

Book lawn mowing by a pro in Clarksville

Order lawn mowing now without calling around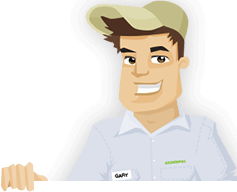 Needing your Lawn Cut?

Get Competitive pricing without the hassle

Book lawn mowing by a pro in Clarksville

Order lawn mowing now without calling around
Local lawn mowing services in Clarksville Tennessee
compete for your lawn

Here are Best Lawn Care Services in Clarksville, TN as of Sep, 2023
5 Star Ratings about GreenPal
Douglas Jenkins
Lawn Service in Clarksville TN

"I was looking to save a little bit of money on my grass cutting, I asked the yard maintenance service that I was using to give me a military discount but with no luck and so I decided to go shopping for yard mowing prices and was a little humbled when I got two grass cutting quotes that were higher than I was already paid for my grass cutting. Then I found GreenPal and my god this is the easiest way to get grass cutting in Clarksville. I wish I had found this years ago, But then I realize that they actually just launched into the new Clarksville market this lawnmowing season. If you're needing good solid cheap reliable lawn care service in Clarksville and don't want to have to mess around with lawnmowing companies that will only service you on their time and terms that I recommend you check out the GreenPal yard maintenance app."
Steven Forman
Lawn Mow in Clarksville TN

"When I asked my last lawn care service if they could mow the yard on an every 10 day lawnmowing cycle he politely declined. It's something about every two weeks grass cutting was just too long to wait between grass cuttings however I could not afford every seven days for my yard maintenance because that was just overkill in my opinion. I found GreenPal on the Clarksville / Fort Campbell Facebook group and several people recommended it as a great way to find a lawn care service that can mow the lawn every two weeks or every 10 days. So I set my yard up for lawnmowing prices and while I was skeptical at first I will say that the lawnmowing company that I hired did a good job and now they are on their fourth grass cutting and have been on every 10 day cycle and so far so good with my yard maintenance."
Sarah Windham
Lawn Mow in Clarksville TN

"My husband usually cuts the grass however with the recent deployment with the 101st getting the yard mowed was now up to me. I guess that I didn't feel like cutting my lawn and so I decided to search for a lawn care service to mow my yard in Windgate West in Clarksville. We have lived in the Wingate West subdivision the last few years and I see lawn guys all the time mowing yards in the neighborhood however when I need want to cut my grass they were nowhere to be found. I friend in the next door app recommend GreenPal, so I decided to give it a shot. GreenPal delivered four lawnmowing prices to me in less than 20 minutes and even one of the lawn cutters could cut my grass that very same day. They are now mowing the yard every 14 days like clock, so much so that I felt they deserved a good review for the lawn care services."
Kelly Casillas
Grass Cutting in Clarksville TN

"I have the worst luck with lawn care services in Clarksville Tennessee. The last lawn guy that I was using increased his lawnmowing price by over 30% at the start of this grass cutting season so I was forced to search around for a new grass cutter to mow my yard off Dunbar Cave Rd in Clarksville. After making what seemed like 20 phone calls to different yard mowing services near me in Clarksville I almost gave up and paid the increased surcharge but then I found GreenPal ins the Google results. GreenPal delivered me five competitive lawnmowing prices in less than 15 minutes from affordable yard maintenance services in the Clarksville area that were all cheaper than the lawn guy that jacked up my yard mowing price. I hired the cheapest grass cutter and they do a solid job of mowing the yard for me. I'm a GreenPal fan."
Not in Clarksville, TN?
Here are GreenPal's lawn serivce areas
If you're looking for reliable and affordable lawn care service that mows yards in the Clarksville Tennessee area and Montgomery County areas then welcome to GreenPal the easiest way to Clarksville to find, get quotes for grass cutting, hire a great lawn cutting service, and pay for your lawnmowing online or from your smart phone. GreenPal has been operational in the Nashville Tennessee area for four years and recent recently extended its lawnmowing online marketplace to the Clarksville area and Montgomery County area. This means that you don't have to call around for lawnmowing estimates anymore that now you're in control and lawn care services in Clarksville will compete over your lawn mowing business now. Maybe your grass is growing to be a little tall and you are scrambling making phone calls to dozens of lawn care services nearby in Clarksville area for someone to give you a price on cutting your yard, am I right? Well you don't have you don't have to beg yard maintenance companies to get you taken care of any longer.

If you need in your grass cut you can now order lawnmowing from this website or from the GreenPal yard maintenance mobile app in Clarksville we're just a few taps on your screen. Just click the orange button and enter a few details about your yard mowing requests, where you live in Clarksville, how tall your grass has grown to be approximately, and how often you were looking for grass cutting service and then local lawn care services in the Clarksville area who are rated by Clarksvillians will compete over your yard mowing, You can expect 3 to 4 competing lawnmowing prices from different yard maintenance companies in the Clarksville area within 45 minutes of signing up for your free lawnmowing quote. If you need it just a one time grass cutting, GreenPal will let you audition a lawnmower to check them out, and then if the grass cutting goes well you can set up ongoing lawnmowing on a weekly grass cutting basis, every 10 day lawn maintenance cycle, or every two week yard cutting schedule. With GreenPal you are in control of how much yard service you want and when it gets done that's kind of a cool thing about it and why we built it. No matter if you live over by Fort Campbell, or Austin P State University, GreenPal has dozens of lawn care services in Clarksville, Tn waiting for the opportunity submit a quote for your grass cutting needs. With the recent economic recovery in Clarksville the city is growing faster than ever and so that means it can be a little tough to get a reliable yard mowing business and the Clarksville area to return your phone call for grass cutting price, will now that's no longer the case because the best lawn care services and yard maintenance companies in the Clarksville area now compete over your lawnmowing. If you're ready to get started just click the orange button at the top of your screen and if you have any questions on how to use GreenPal to find schedule and pay the best fit landscape maintenance company in Clarksville Tennessee do not hesitate to ask. affordable lawn maintenance services in Hendersonville, TN or live a little futher south, GreenPal also can help you find and hire alocal lawn mowing businesses in Hermitage, TN.
Lawn Mowing Cost Calculator
Find out the average cost for Lawn Care Services In Clarksville TN
About Clarksville Tennessee
The city of Clarksville is the county seat of Montgomery County, and the fifth-largest city in the state
It is the principal central city of the Clarksville, TN-KY metropolitan statistical area, which consists of Montgomery and Stewart Counties in Tennessee, and Christian and Trigg Counties in Kentucky. The city was incorporated in 1785 as Tennessee's first incorporated city, and named for General George Rogers Clark, frontier fighter and Revolutionary War hero, and brother of William Clark of the Lewis and Clark Expedition.[11]

Clarksville is the home of Austin Peay State University; The Leaf-Chronicle, the oldest newspaper in Tennessee; and neighbor to the Fort Campbell, United States Army base. Site of the 101st Airborne Division (Air Assault), Fort Campbell is located about 10 miles from downtown Clarksville, straddling the Tennessee-Kentucky state line. It is officially Fort Campbell, Kentucky, as the base U.S. Post Office is on the Kentucky side of the post. The majority of the acreage of Fort Campbell is within the state of Tennessee.
The area now known as Tennessee was first settled by Paleo-Indians nearly 11,000 years ago. The names of the cultural groups that inhabited the area between first settlement and the time of European contact are unknown, but several distinct cultural phases have been named by archaeologists, including Archaic, Woodland, and Mississippian, whose chiefdoms were the cultural predecessors of the Muscogee people who inhabited the Tennessee River Valley prior to Cherokee migration into the river's headwaters.

When Spanish explorers first visited Tennessee, led by Hernando de Soto in 1539−43, it was inhabited by tribes of Muscogee and Yuchi people. Possibly because of European diseases devastating the native tribes, which would have left a population vacuum, and also from expanding European settlement in the north, the Cherokee moved south from the area now called Virginia. As European colonists spread into the area, the native populations were forcibly displaced to the south and west, including all Muscogee and Yuchi peoples, the Chickasaw, and Choctaw. Source: Wikipedia Clarksville, TN
Save Time, Save Money,
Book a great lawn service now with GreenPal.