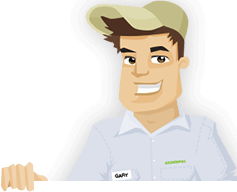 Needing your Lawn Cut?
Get Competitive pricing without the hassle
Book lawn mowing by a pro in Millington
Order lawn mowing now without calling around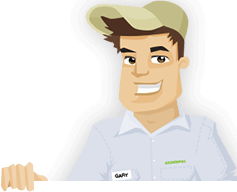 Needing your Lawn Cut?
Get Competitive pricing without the hassle
Book lawn mowing by a pro in Millington
Order lawn mowing now without calling around
Local lawn mowing services in Millington Tennessee
compete for your lawn

Here are Best Lawn Care Services in Millington, TN as of Oct, 2019
Here are a few 5 Star Ratings from GreenPal users
Terri Ross
Lawn Cutting in Millington TN
I had Quality Trim come to my property in the Indian Meadows neighborhood recently. They did well with helping me to mow my lawn and to do a few other things. They were useful in trimming the areas around my foundation and landscape. They also cut a few of the trees around my backyard, which is excellent given how some of those trees keep moving back and forth a little too much when it is windy out. The services the people at Quality Trim have provided me with are all useful and ensure I can get more out of my place in Indian Meadows.
Aaron Bushey
Grass Cut in Millington TN
My house on Rosemark Road is rather far off from the rest of Millington TN, but the people at A1 Lawn Service were available to help me care for the yard. They did well with reviewing the quality of my yard and with ensuring the place could continue to look attractive. The people at A1 are very courteous and always go over what they will do for mowing my lawn before they come out. They know that no two lawn mowing efforts are alike, and they ensure that my yard is trimmed right every time they come over to help.
Mark Guardado
Lawn Cut in Millington TN
I love how the people at 1st Choice came to my place in Twin Oaks and helped me with several things surrounding my yard. My home in Twin Oaks is huge, and I hardly have the time to mow a lawn that massive. But the people at 1st Choice always come to my property every two weeks to help me with mowing the place and with trimming the spots around my property. They do well with cleaning up the leaves from the trees around my backyard before they start mowing too, thus ensuring my place is clean and is cut evenly the first time around.
Aaron Reid
Yard Cutting in Millington TN
The staff members at Empower Landscaping came to my property recently to help with mowing the place. They reached my property near the Millington Central High School area. They were very positive in reviewing my property and noticed that the site needed aeration. They talked with me about the process, and they then provided me with a thorough approach to managing my surface well. They measured the yard and offered a full cutting all the way through. They were very friendly and careful with what I needed for keeping the place looking great without being harsh or otherwise hard to care.
Not in Millington, TN?
Here are GreenPal's lawn service areas
Lawn Mowing Cost Calculator
Find out the average cost for Lawn Care Services In Millington TN
The lawns around Millington TN are diverse in that you'll come across plenty of small and large places alike. Some sites like Shady Oaks have lawns that only need a few minutes to mow. Others in places like Twin Oaks have huge spots that need an extra bit of attention and can take an hour to cut in some cases. But you will need to get the lawn cut regardless of how large it is or where in Millington TN you are located.
You might not have the time to take care of mowing the lawn though. The good news is that our team at GreenPal is here to help you find a lawn mowing provider that you can trust. We offer help for people around Millington TN and other parts of the Memphis area when it comes to getting their yards cut well.
You can use our app to find information on lawn mowing providers in your area. You can list details on where your home is and then get results based on where you are. You could live in a remote place like Shakerag, and even then you will still get information on people who can help you where you are.
You can reserve services through GreenPal and also read reviews of the many teams who can help you where you are. Our app will help you find a group that fits your yard maintenance needs. You can also leave a review on the team you hired after you see what that entity has done for your space. You'll find that the groups you can reach for help through the app are useful for many of the special needs you might have.
The app can also help you find information on what you might spend on services where you are. You can get information on things like how much you might spend based on how large your yard is and how often you need to get someone to come to your property. The thorough information provided through the app will ensure you know what you're getting on average. The support we will provide for you is worth noting for your budget and yard care needs alike.
You will always find information on quality lawn mowing providers and other yard care teams in the Millington area when you use the GreenPal app. You will hire people through the app that are certified by various local entities dedicated to analyzing the quality of lawn care teams where you are. These include such groups as the Millington Area Chamber of Commerce. You won't have to worry about running into any questionable or suspect entities when you reach us at GreenPal when finding someone who can help.
Download the GreenPal app today and learn more about the teams that you can contact when it comes to your lawn care needs. Our team at GreenPal will ensure that you have the help you need when it comes to getting your place looking appealing and distinct.
About Millington Tennessee
Millington is a city in Tennessee, United States.
Millington TN is a city on the northern end of Shelby County. The city is to the north of Memphis and is accessible through US Route 51 and is home to a large naval support space.
Millington Municipal Schools operates the public schools in the city. There are four schools in the district with the largest being the Millington Central High School.
Most of the commercial activity in the city is on US Route 51. The road is filled with various stores and dining spaces, as well as a few car dealerships. The area around Millington-Memphis Airport is also a popular site for commercial activities. The airport area is home to a general aviation port. The long runway at the airport takes up much of Millington's land mass.
The Glen Eagle Golf Course is on the eastern part of Millington. The Orgill Park Golf Course is located to the northeast of the city.
The Naval Support Activity Mid-South field is located in Millington. The United States Navy operates the base. The field focuses on logistical and administrative efforts, although it had been used as a training base in the past.
The population of Millington TN is about 11,000. The number is close to half of the population that the city had in 1970, although the population has remained steady in recent time as more people move into the Memphis region.
The Big Creek moves through the southern part of the city. The Paul Barret Parkway or local Route 385 can also be found to the south. The road moves eastern to become I-269. US Route 51 leads people to Memphis to the south or up north to I-155 and Dyersburg. North Fork Creek can also be found moving north through the middle part of the city.
Millington TN was formed in 1878 after George Millington donated part of the land he owned to settlers who were interested in starting a town. The city was chartered into Tennessee in 1903. A military pilot training facility was set up in 1917 to train Navy pilots.
Tired of unreliable lawn services?
So are we... See how it works
Recent lawns mowed in Millington, TN
by GreenPal's community of lawn care pros
Save Time, Save Money,
Book a great local lawn service now with GreenPal.