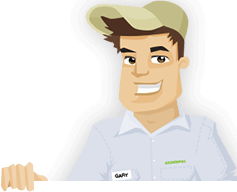 Needing your Lawn Cut?
Get Competitive pricing without the hassle
Book lawn mowing by a pro in Cordova
Order lawn mowing now without calling around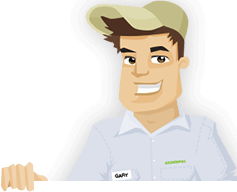 Needing your Lawn Cut?
Get Competitive pricing without the hassle
Book lawn mowing by a pro in Cordova
Order lawn mowing now without calling around
Local lawn mowing services in Cordova Tennessee
compete for your lawn

Here are Best Lawn Care Services in Cordova, TN as of Sep, 2019
Here are a few 5 Star Ratings from GreenPal users
Kristine Brouillard
Lawn Cutting in Cordova TN
I reached the people at Quality Trim for help with my lawn care needs recently. My home in the Shelby Farms area had been dying off in a few sections, and I wanted to see what the deal was. The professionals at Quality Trim analyzed the yard to see what was happening. They found that the yard was dying off because I had some grubs under my lawn bed that was killing off the grass. They helped with aerating the yard and applying an appropriate treatment to get rid of all those grubs. My yard looks much better today thanks to the great work that they put in for my space and to keep it looking fresh and safe.
Paul Fisher
Lawn Care in Cordova TN
The people at Smithson's Lawn Care were great in helping me with restoring my old lawn in the Wood Mills neighborhood. Luke and his team helped with seeding the yard and with rebuilding the drainage system around my place. They have been helping me with mowing my lawn every two weeks as well. They figured out the proper height for mowing my yard, which is great since I had been struggling to figure out what the right height would be on my own. The team knows more about mowing than what most other teams might handle.
Kevin Tadlock
Grass Cutting in Cordova TN
I reached the people at A1 Lawn Service to see what they could do when taking care of my lawn. They came to my home near the Fletcher Creek area. They did a great job with handling many things surrounding how my yard looks, including helping with mowing grass and clearing out the weeds at my place. I had been bearing with dandelions growing around my property for years, and I was once reserved to feeling that there was nothing I could do. But the people at A1 were able to resolve my problem and get rid of all those annoying weeds. They were very friendly and thorough in everything they were doing for me.
Guy Beals
Lawn Cutting in Cordova TN
I asked the people at Victor's Lawn Scape to see what they could do for my property the other day. I have lots of trees around my yard in the Ashton Hills area, and they keep on getting in the way of my house. They poke at my siding and often try to tear up my solar panels. But the people at Victor's have helped me quite well with trimming my trees and with cleaning up the leaves and other stuff left on my grass bed. They are thorough and careful and are always friendly. My place looks beautiful, and my solar panels are taking in the sunlight like they are supposed to.
Not in Cordova, TN?
Here are GreenPal's lawn service areas
Lawn Mowing Cost Calculator
Find out the average cost for Lawn Care Services In Cordova TN
Cordova TN has been growing quite well in recent time, and now there exists a need for the lawns in the area to receive the help they need. It is often effortless for these yards to wear out, what with the conditions in the area being so hot. It is often tough for people in Cordova TN to have the time to mow their lawns either. It takes quite a bit for people to travel from Franklin Farms or Shelby Farms to the University of Memphis campus or other places in Memphis where people might work or study at.
But you don't have to worry all that much when you use the GreenPal app to find talented teams who can assist you with your mowing needs. You can review details on different yard maintenance teams who appear throughout the GreenPal app. These include many entities supported by professional organizations such as the Germantown Chamber of Commerce.
Finding great teams through GreenPal is easier to do than going through Craigslist to find teams who might help. It is true that Craigslist can help you with finding various things in your life, but lawn care providers aren't something you should be using the site for. You might be at risk of finding unprofessional entities that might disappear after they take your money. With GreenPal, you will only find lawn care providers that you can trust. These include groups that have been serving people around all parts of Cordova from Afton Grove to Wynne Place.
The process of finding people through GreenPal is easy to follow. You can use GreenPal to find information on different yard care services where you are. You can list your address in any part of the city and then get information on who can come to your place to help you with your lawn care needs. For instance, you can get someone to go to your home in the Vintage area. You will find information on people who can make their way down the Isaac Hayes Memorial Highway to your location in this area.
The content you'll get out of GreenPal will help ensure you find the right team who can help. The material includes points on everything from what services individual groups can offer for your needs. You can get information through the descriptions that each team has listed on the site. Additional points can also be made available to you through the reviews that real customers have listed through GreenPal. Don't forget that you can book services and even pay for them through the app, not to mention get a rough estimate of what it might cost for services where you are.
Download the GreenPal app today, and get started in finding the right maintenance teams that you can trust. You'll love how great your yard in Cordova TN looks when you see a talented service provider through the app. The features you will come across through the app will provide you with everything you need for moving forward with your work.
About Cordova Tennessee
Cordova is a city in Tennessee, United States.
Cordova TN is a far eastern suburb of Memphis. The city is about 22 miles east of the city and is accessible off of Sam Cooper Boulevard and the Isaac Hayes Memorial Highway at the northern end.
The Cordova Community Center hosts many local events throughout the year. The center is inside an old school built in 1913.
Shelby Farms Park is to the southwest of Cordova. The park is one of the largest in the state. A dog park is on the northeastern part of the park.
The Colonial Country Club is in the local area. The club used to host the St. Jude Championship, one of the top professional golf tournaments in the country.
The Wolfchase Galleria is located on the other side of the Hayes Highway in the northern part of Cordova. The mall is home to various major retailers and dining spaces and is one of the largest shopping centers in the city. Many other retail sites can be found on US Highway 64 in the northern part of the city. The Commons and Market of Wolfcreek shopping complexes are located in the area.
Cordova is one of the largest suburbs of Memphis in that the city has a population of about 60,000. Most of the growth in the area took place in the 1990s.
The Shelby County Schools system operates the public schools in Cordova TN. There are also many private schools in the city, including the Briarcrest and First Assembly Christian Schools and the Heritage Baptist Academy.
The Mid-America Baptist Theological Seminary is also in Cordova. The school focuses on theological degrees and has programs of various levels in divinity, Christian education, missiology, ministry, and Christian studies. The group focuses on Baptist and Southern Baptist Convention studies, although it is not affiliated with the SBC.
Cordova TN was settled in 1835 as a series of florists help to grow flowers that could be shipped to Memphis. The city grew throughout the nineteenth century as it was a stop on the Nashville, Chattanooga, and St. Louis Railway route. Memphis would annex the city in the late twentieth century.
Tired of unreliable lawn services?
So are we... See how it works
Recent lawns mowed in Cordova, TN
by GreenPal's community of lawn care pros
Save Time, Save Money,
Book a great local lawn service now with GreenPal.