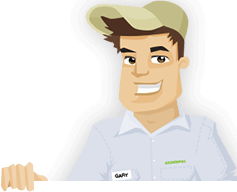 Needing your Lawn Cut?
Get Competitive pricing without the hassle
Book lawn mowing by a pro in Oak Ridge
Order lawn mowing now without calling around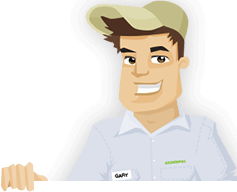 Needing your Lawn Cut?
Get Competitive pricing without the hassle
Book lawn mowing by a pro in Oak Ridge
Order lawn mowing now without calling around
Local lawn mowing services in Oak Ridge Tennessee
compete for your lawn

Here are Best Lawn Care Services in Oak Ridge, TN as of Oct, 2019
Here are a few 5 Star Ratings from GreenPal users
Jamie Rice
Lawn Cutting in Oak Ridge TN
The people at Top Care reached my home in the Key Spring area recently and assisted me with everything surrounding my yard and the trees around my place. I knew these people were different when I saw them clean the leaves off my lawn before they started mowing the area. They were very positive about everything they were doing. One thing I liked about these people is that they came to my house at the time they said they would and did not make me wait for all that much for help. This is a massive plus for me, as I don't necessarily have all day to wait on people to come over.
Lillian Yoho
Lawn Cutting in Oak Ridge TN
Everyone at Talley Detailing understood what my home off of Dana Drive needed when I asked them to help with restoring some dead patches around my lawn. They aerated and seeded the areas and also checked on how well my irrigation system was working. They also talked with me about how I was cleaning up after the trees around my place. It turns out that I've been too rough on my yard in the past. They helped me with clearing out the leaves around my yard without tearing up the surface or cutting up the grass any further all around.
Stephanie Bounds
Lawn Care Service in Oak Ridge TN
I put in lots of work at the Oak Ridge Schools' Preschool off Newcomb Road, so I don't have much time to care for my lawn mowing needs. The issue is in spite of me living off of New York Avenue not too far from the area. But the people at Jericho Services respect my time and can come to my home to care for the place even when it is too dry out. The team at Jericho comes to my yard every month to help me with mowing my lawn. They are exact in what they do and always clean up before I get back. Their rates are also much more affordable than what I have found elsewhere around the county.
Debra Perry
Lawn Care in Oak Ridge TN
Jared was accommodating in giving my lawn in East Linden the help it needed. He made sure the yard was cut to the proper height, and he has been coming by every two weeks to help with cutting it again. I've found that the place is always clean after he finishes and that the yard isn't growing too long, nor is it becoming too short. The work that he puts in has helped keep my lawn looking green. He's also done well with seeding some worn-out places around my yard to help all those spots start to grow once again.
Not in Oak Ridge, TN?
Here are GreenPal's lawn service areas
Lawn Mowing Cost Calculator
Find out the average cost for Lawn Care Services In Oak Ridge TN
Some might see Oak Ridge TN as a somewhat secretive city, but there are plenty of lawn maintenance teams in the area who know the way all around. If anything, it is no secret that you can get help for your yard through many groups that can help with the lawn mowing tasks that your yard needs among other points. You don't have to work too hard to find a team in Oak Ridge who can assist you with your yard care needs. You can use the GreenPal app to find someone who can come to your home and help you with all the outstanding lawn maintenance needs you have.
GreenPal has made it easy for people in Oak Ridge TN to find the lawn maintenance teams that they need for their yard care demands. You don't have to worry about whether or not you can find someone who can groom all the trees around Rivers Run work on the sprawling lawns around the Reel Heights part of the city. You can find people in the city who will help you with your yard care requirements by listing your address and finding people in the area based on where you are. The support that the app will provide for your search will help you in finding the right teams for yard care services that you can trust.
The many teams listed on GreenPal will cover numerous tasks. Do you have a home in the Hendrix Creek area that has lots of trees that need to be pruned and treated for weeds? The odds are you'll find someone who can assist you. Each team listed on GreenPal will provide you with a thorough description of what can be work for your lawn support needs. You can also read real customer reviews that profile more things surrounding everything from mowing grass to landscape maintenance.
The best part of the GreenPal app is that everything is free for you to utilize. The only thing you will have to pay for is the yard care service you hire from someone listed on GreenPal. Speaking of which, you can use the app to pay for services if desired directly through the app.
All the teams you will review through the GreenPal app are teams that are confirmed to help assist you with your yard care needs. The GreenPal app only includes groups that have been certified by entities such as the Oak Ridge Chamber of Commerce. Such organizations will scour the area from Burchfield Heights to Woodland and find only the most trustworthy teams that you can hire for your work needs.
The support you can get through the GreenPal app is critical for ensuring your yard is cared for well. Download the GreenPal app today, and get started in finding the lawn services in Oak Ridge TN that you can get behind. It's no secret that GreenPal will be your key to finding the best teams for the yard care needs you hold.
About Oak Ridge Tennessee
Oak Ridge is a city in Tennessee, United States.
Oak Ridge Tennessee is a western suburb of Knoxville. The city is in Anderson and Roane Counties and is bordered to the south by the Clinch River, a river that moves to the Tennessee River to the south.
Oak Ridge has a population of about 29,000. The population has remained close to the same since the city was formed in 1942 as a site for the Manhattan Project, a major international project devoted to the development and study of nuclear weapons.
The central part of the city is home to the American Museum of Science and Energy. The Children's Museum of Oak Ridge is to the north.
The Westcott Center is a large commercial area in the city with a supermarket and various other places for shopping and dining. Various other small stores are in the local area.
Much of the city is linked through the Oak Ridge Turnpike or Route 95. The road leads to I-40 to the south and the cities of Clinton and Elza to the north. I-40 will lead people to Knoxville on the eastern end and Nashville to the west.
Oak Ridge TN is on the site of the old Scarboro settlement that was formed in the late eighteenth century. The United States government acquired the area in 1942 as a site for developing materials for nuclear weapons as a part of the Manhattan Project. The project in Oak Ridge was kept a secret until 1945 when an atomic bomb produced was dropped on the city of Hiroshima, Japan. The city moved to civilian control in 1947 and was incorporated in 1959.
The federal government operates many activities in Oak Ridge with the United States Department of Energy operating the Oak Ridge National Laboratory. The city is home to the Spallation Neutron Source, a site that analyzes neutron functions. The lab is also home to Titan, a scientific supercomputer that can produce a quadrillion operations in one second.
The Y-12 National Security Complex is utilized in Oak Ridge as a site for storing materials for nuclear weapons. Major processing functions take place in the area. The X-10 Graphite Reactor also stands today as a major part of the lab. The S-50 and K-25 buildings in the lab area have since been demolished.
Tired of unreliable lawn services?
So are we... See how it works
Recent lawns mowed in Oak Ridge, TN
by GreenPal's community of lawn care pros
Save Time, Save Money,
Book a great local lawn service now with GreenPal.