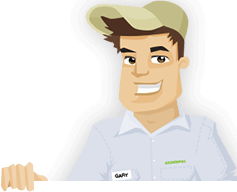 Needing your Lawn Cut?

Get Competitive pricing without the hassle

Book lawn mowing by a pro in Bellevue

Order lawn mowing now without calling around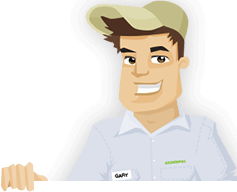 Needing your Lawn Cut?

Get Competitive pricing without the hassle

Book lawn mowing by a pro in Bellevue

Order lawn mowing now without calling around
Local lawn mowing services in Bellevue Tennessee
compete for your lawn

Here are Best Lawn Care Services in Bellevue, TN as of Sep, 2023
5 Star Ratings about GreenPal
Emily Davis
Lawn Care Service in Bellevue TN

"Why is it so hard to find a reliable and affordable lawn care service in Bellevue Tennessee? I see these lawn services riding up and down Natchez Trace Parkway every day but when it comes time to get one of them to come out and cut your grass it's crickets. I am a nurse at Saint Thomas West Hospital and so by the time I get off my shift I am just worn out and cannot cut my own grass anymore. When searching for a reliable lawn mowing company to take over the yard for me I came across the GreenPal mobile app in the Apple store. I signed up, got multiple lawn cutting prices from different lawn care services nearby me in the Bellevue area, and then hired want to come cut the grass tomorrow. It was easy as that. Thank you for solving this problem for me GreenPal."
Sharon Lee
Grass Cut in Bellevue TN

"Lawnmowing it's something that I despise. I would rather be out for a jog or play with my dog then pushing a lawnmower to mow grass. I've had a decent lawn care service cutting my lawn for me for the past three lawn mowing seasons in Bellevue, however I recently moved out to Fairview Tennessee over by Fairview High School. The lawn mowing service I was using didn't want to travel to Fairview so I had to go on the hunt for a replacement yard mowing contractor. A friend from Fairview recommended the GreenPal lawn service app to me so I signed up and got a decently priced and affordable lawn care service right here Fairview to come out and cut my yard for me I was super pleased."
Albert Campbell
Yard Mowing in Bellevue TN

"My lawn needs to be perfect, my wife loves for our yard to be the best in the neighborhood. With all the new homes in Bellevue, TN area it is getting kind of upscale and we need to keep up with the Joneses so to speak. I tried a couple different lawnmowing services that were referrals from coworkers to come cut my grass and the did OK on cutting the yard, but it wasn't until I tried out GreenPal that I found the perfect fit lawn care service and yard maintenance business here in Bellevue to come take care of my grass for me. The thing that worked out with GreenPal was I was able to list my lawn details from the yard very specifically about what I was looking for with my yard maintenance needs and then I got prices that match those yard service needs. The whole thing saved me a ton of time and headache. I will be using this service for the remainder of this lawnmower mowing season and probably lawn care seasons to come."
Kelly Bakery
Lawn Care Service in Bellevue TN

"I rent a townhouse in Bellevue by Bellevue Middle School and the yard is super tiny. I called around off on the craigslist Bellevue page to get quotes for cutting the grass out in front of my townhome, and every single one of them wanted over $35 to cut it. It usually only takes me about 20 minutes to mow what little bit of grass is there is so I felt like that was outrageous. I found GreenPal on a Google search and what I liked about the GreenPal lawn care app was the lawn care services nearby me in the Bellevue area are competing over cutting my grass cutting. After I got four different lawn care prices from different lawn care companies here in Bellevue emailed to me, I hired the cheapest one for $20 bucks per cut. The lawn cutting service comes out every 14 days and my credit card is billed after each cut. It doesn't get any easier than this."
Not in Bellevue, TN?
Here are GreenPal's lawn serivce areas
Hello and welcome to the online ordering page for lawn mowing services and yard maintenance companies in the Bellevue Tennessee area. If you live just outside of Nashville of I-40 in Bellevue and are needing to order lawn mowing services than you were the right place. My name is Gary and allow me to explain to you a little bit about how the Greenpal lawn mowing and lawn care services app works. If you wanted to order lawn cutting now online simply click the orange button at the top of your screen and you'll get started with some free lawn mowing quotes and yard maintenance price for your yard in Bellevue, TN. No matter if you live in Bellevue or Fairview GreenPal has done the hard work of finding the best lawn care professionals to take care of your yard for you, so you can order them without even making a phone call. First thing you'll get or 3 to 5 lawnmowing prices sent right to your email inbox. Included in each lawn cutting quite is lawn mowing, edging off of your sidewalks in and curbs, and blowing off all the clippings after the lawn care services done cutting your grass. Bagging of grass clippings is not included and typically double the cost should you want that done with your yard maintenance. After you get your lawn mowing quotes go ahead and read over the lawn care service reviews for their yard care services the other residents in the Bellevue Tennessee area have said about them.

Rest assured all of these are real reviews for actual lawnmowings that occurred on the GreenPal lawn care system. None of the lawn cutting reviews can be faked so you can have confidence that you are making an informed hiring decision with who you select to cut your grass for your yard in Bellevue. After you pick a winning bidder for whatever price to cut your grass, the lawn care service you select will come out and mow your yard typically the next day or sometimes on the same day that you pick them. You will receive a photo of the completed lawn cutting after they are done and then you could also pay and rate their service and help out the Bellevue community by letting your neighbors in Bellevue and Fairview know how they did on your lawn care service. If that first yard service went well you can go ahead and set them up for lawnmowings and yard maintenance for the rest of the lawn season right here on the GreenPal lawn care service mobile app. You could also hire them for the yard services such as weed removal shrub pruning, re-mulching of your landscape beds, and picking up the leaves in your yard in the fall. The Bellevue area is booming that means landscape maintenance companies are busy and it's hard for them to return your phone call. GreenPal eliminates this problem by allowing you to order lawn mowing service and yard maintenance right from them with out having to leave a bunch of voicemails and waiting on prices and estimates to come back for your lawn care needs. So if you're ready get started go ahead and click the orange button and you will get free lawnmowing prices for for the lawn care service by lawn mowing companies nearny you in the Bellevue, TN. Thank you for stopping by please let me know if I may be of any assistance do you have a great day. Also if you need lawn care services in Smyrna TN or need lawn maintenance services in Lebanon TN GreenPal also services those parts of middle Tennessee as well.
Lawn Mowing Cost Calculator
Find out the average cost for Lawn Care Services In Bellevue TN
About Bellevue Tennessee
Bellevue is a neighborhood of Nashville roughly 13 miles southwest of the downtown area via Interstate 40.
In the 1950s, Bellevue was a small community which existed primarily to serve the needs of nearby farms. It was mostly along the railroad tracks near the Harpeth River, and had only a few buildings such as a hardware store, post office, and a Masonic lodge hall. The suburbanization was made official when the United States Postal Service changed the office's designation from "Bellview, Tennessee" to a branch of the Nashville office in the late 1970s.

Since the year 2000, Bellevue has grown in population and development in the established areas along Old Hickory Boulevard, Sawyer Brown Road, McCrory Lane, and Tennessee State Highway 100. Three commercial retail hotspots in the Bellevue area are near the Highway 70/I-40 interchange, at the intersection of Highway 70 and Old Hickory Boulevard; and near the intersection of Old Harding Pike and Highway 100.
Bellevue's first library service was via bookmobile during World War II. The Bellevue Public Library opened in 1984 in the old woodshop/agriculture classroom building of the original Bellevue High School, built in 1931 and torn down in 1971 when the new Bellevue High School was built on the other side of Colice Jeanne Road.

Bellevue Park is located on Colice Jeanne Road in Bellevue across from Bellevue Middle School and next to the Bellevue Branch Library. It is part of the Metro Nashville Parks System. The park is called Red Caboose Park due to the red caboose that sits on site and the sign at the entrance which reads "Red Caboose Park." The park also has a log cabin built on the site. The park features an exercise path for walkers and joggers, as well as a playground built by community volunteers in 1996 as part of the Bellevue Bicentennial Celebration Source: Wikipedia Bellevue, TN
Save Time, Save Money,
Book a great lawn service now with GreenPal.