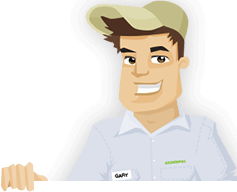 Needing your Lawn Cut?

Get Competitive pricing without the hassle

Book lawn mowing by a pro in Smyrna

Order lawn mowing now without calling around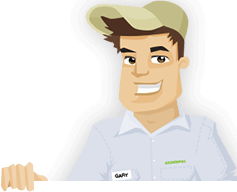 Needing your Lawn Cut?

Get Competitive pricing without the hassle

Book lawn mowing by a pro in Smyrna

Order lawn mowing now without calling around
Local lawn mowing services in Smyrna Tennessee
compete for your lawn

Here are Best Lawn Care Services in Smyrna, TN as of Sep, 2023
5 Star Ratings about GreenPal
Sara Wilson
Lawn Care Service in Smyrna TN

"It seems like a total pain to find a decent lawn care service in the town of Smyrna Tennessee. It is it just me or are all of the good yard maintenance companies over in Murfreesboro and none of them will traveling to Smyrna to cut your grass for less than $40 bucks. I was needing a reliable lawn mowing service but didn't want to spend over $30 per cut. A friend from LifePoint Church recommend the GreenPal lawn care services app. I signed up and got hooked up with Sean's lawn care right here in Smyrna Tennessee. Sean is a mechanic at the Tennessee Army National Guard here in Smyrna and cuts grass on the weekends. He was the perfect fit for my lawn, good, cheap and affordable. And I was able to hire him without even having to make a phone cal.l I am sold on GreenPal forever."
Lisa Higgins
Lawn Cut in Smyrna TN

"Smyrna is growing so fast that all of the lawn care services are doing big yard project work and don't have time to do basic lawn cuttings anymore. I just needed to hire a decent lawn care service in Smyrna to come mow my yard every two weeks but after I left what seemed like 20 different voicemails for lawn mowing services all over Smyrna and LaVergne, I got two phone calls back in one lawn cutting quote for $55 to cut my grass. I felt like that was a little expensive mow the yard. So then I decided to do some research on Google and I found the GreenPal lawn care service mobile app. I signed up, got for prices for lawn care services nearby me, hird one to mow, and they cut the grass the next day. It was a simple as that."
Russell Ortiz
Lawn Maintenance in Smyrna TN

"I like to do things around the yard such as pulling the weeds from the beds, trimming my own shrubs, and doing my own mulch. But I had back surgery last year at StoneCrest Medical Center in Smyrna and I cannot cut my own grass anymore. I wasn't looking for just the same ole same ole lawn care service in Smyrna and LaVergne. I wanted a reliable lawn service that was going to do a thorough job cutting my grass every single week, and then come back in the winter months to clean up leaves and pick up sticks that fall from the trees etc. After interviewing a few different lawn care services in the Smyrna area that were nearby me I decided to use GreenPal to introduce me to the best fit lawnmowing company. I went this route because with GreenPal lawn care services compete over your yard maintenance. In the end I saved $500 per year hiring a lawn care service in Smyrna through GreenPal versus interviewing lawn cutting services myself."
Kimberly Young
Lawn Mow in Smyrna TN

"I live right outside of Smyrna off of Almaville Road kind of in the country, and it's hard to get yard maintenance businesses in Smyrna to come out here. I'm about 20 minutes off of I 24 and whenever you call a lawn service they make you feel like you're an hour away. Then on top of all that my usual lawn guy I was using wanted to charge me an extra $20 per lawn cutting just for the drive. I just thought that was outrageous to mow the yard. So I begin shopping for a new yard cutting company to take care of me and I was disappointed when hardly anybody would even call me back to to give me a price to cut my grass. I used my old lawn care service a couple cuts and then I discovered the GreenPal lawn mowing app in the Google play store. I admit I was skeptical when I signed up for lawn cutting quotes, but I got three yard mowing quotes from three different lawn care services that cut grass in the Smyrna area nearby me that really wanted my lawn mowing work. I hired one and now they are set up for bi-weekly lawn mowing. So it's a win-win."
Not in Smyrna, TN?
Here are GreenPal's lawn serivce areas
Hello and welcome to the online ordering page to find a reliable and affordable lawn care service in Smyrna Tennessee. If your lawn has gotten to be a little tall and you're needing a reliable grass cutting business in Smyrna you have arrived at the right place. Welcome to GreenPal, the easiest way to find schedule and pay for affordable lawn mowing in Rutherford County, Smyrna and La Vergne. GreenPal has done the hard work for you and found The 10 best lawn care services and yard maintenance businesses in the Smyrna and La Vergne TN area nearby. Now you probably were asking yourself how do we know these lawn mowing companies are any good? Well... we've done the hard work of interviewing each of them, we check out their lawnmower equipment and equipment maintenance practices, we talk to other lawn mowing customers that they have in the Smyrna Tennessee and LaVergne area, and after all of that we have them do an audition lawn cutting for a yard in Smyrna and we inspect how they did on the yard work. When we conduct our inspection of their work we look for things such as did they leave any grass clippings left over? How did they do on edging the driveway, sidewalks, patios, and street curbs of the yard? And did they blow off all of the grass clippings after they were done mowing? After we check for all of these things and they pass with a satisfactory score we set them up on the GreenPal system to operate their lawn care business in Smyrna, LaVergne and all of Rutherford county.

Why does any of this matter? Because now you can order lawn cutting for your yard in Smyrna without even making a phone call looking for a lawn care service nearby. I imagine before you got here you have tried calling around to different lawn care services throughout the Smyrna and La Vergne, TN area nearby to get a lawn cutting quote and let me guess nobody even returned your phone call right? That's because the city of Smyrna, TN is booming with growth and lawn care services and yard maintenance businesses in Smyrna and LaVergne are busy and can barely keep up with the workload. That's why we have set up the best lawn care services in Smyrna for you to order without even calling around. Many of our lawn care contractors are part time firemen at the Smyrna fire department and cut grass on the nights and weekends as a means to earn more income. We also have a couple of lawn care businesses that teach at Smyrna High School to cut grass on the weekends and during the summers. This means that you can order service from a small lawn care service owner operator however get the reliability and service from a big time lawn care service at a cheaper price. So where do you live off of Almaville Road or Sam Ridley Parkway GreenPal has found the best lawn care services in Smyrna that you can hire. thank you for your time if you're ready to get started for quotes go ahead and click the button at the top of your screen and we will be sending you lawn mowing prices shortly. Also, if you have any friends or family that need lawn care services in Hendersonville TN GreenPal has setup yard maintennace compnaies there and also grass cutting services in Lebanon TN.
Lawn Mowing Cost Calculator
Find out the average cost for Lawn Care Services In Smyrna TN
About Smyrna Tennessee
Smyrna is a town in Rutherford County, Tennessee. Smyrna's population was 39,974.
The town of Smyrna has its European-American roots in the early 19th century and began as an agrarian community. It was important during the Civil War because its railroad station lies between Nashville and Chattanooga. One of the major events of the war for the town involved the Confederate States hero Sam Davis, who, after being charged with spying, gave up his life instead of giving any information to the Union Army. He was captured November 20, 1863, and was hanged by Union forces on November 27 of that year. The Sam Davis Plantation, located on 160 acres of well-maintained farmland, is the town's most important historical site.

Smyrna was originally incorporated in 1869 but its charter was rescinded by the state several years later. In 1915, the town re-incorporated and adopted a commission-mayor form of government.
In 1941 during World War II, Sewart Air Force Base was established here and served as a B-17 Flying Fortress and B-24 advanced training facility. During the 1950s and 1960s, the military personnel and dependents totaled more than 10,000 persons stationed at the base. The base was scheduled for closing in 1971. Most of the property was divided among the State of Tennessee, Rutherford County, and the Metropolitan Nashville Airport Authority. On its portion, the state opened and operates a Tennessee Army National Guard base and the Tennessee Rehabilitation Center. Much of the additional land was developed as the Smyrna/Rutherford County Airport Authority in 1990.

During the 1970s, many new industries moved to the area. The city began a period of growth stimulated by production of such companies as Better Built Aluminum, Cumberland Swan (currently known as Vi-Jon, Inc.), and Square D building plants. In the early 1980s, planning began to build a Nissan Motors manufacturing plant and, in 1983, the first vehicle was produced. Source: Wikipedia Smyrna, TN
Save Time, Save Money,
Book a great lawn service now with GreenPal.