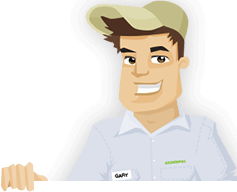 Needing your Lawn Cut?
Get Competitive pricing without the hassle
Book lawn mowing by a pro in Bartlett
Order lawn mowing now without calling around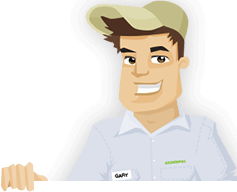 Needing your Lawn Cut?
Get Competitive pricing without the hassle
Book lawn mowing by a pro in Bartlett
Order lawn mowing now without calling around
Local lawn mowing services in Bartlett Tennessee
compete for your lawn

Here are Best Lawn Care Services in Bartlett, TN as of Sep, 2019
Here are a few 5 Star Ratings from GreenPal users
Dolores Wright
Yard Mowing in Bartlett TN
I had the people at Visons Lawn Care come to my place in the Buckhead Acres area to help me with removing some old weeds around my place. I had lots of weeds coming out from the rock groundcover feature in my landscape. The people helped me with drying out the area to ensure the weeds would die off. They were also thorough in removing the old weed surfaces and with cleaning out the seeds that they could have left off. I love how detailed the team is, and yet they still manage to clean up everything after they are finished with the work at hand.
Jimmy Mendoza
Grass Cut in Bartlett TN
A1 Lawn Service came to my home on Rockcreek Parkway recently while I was practicing my golf game at the range at the Colonial Country Club not far from my house. I had them come out while I was away, and I was surprised to see how well things looked two hours later when I came back. The grass was cut, and everything was cleaned off. They even trimmed the spots near my fence without damaging the fence surface. I also appreciate the work they put in for trimming the tree standout out at the corner of my landscape. The team was straightforward in everything they did for my place.
Linda Tennant
Yard Mowing in Bartlett TN
Empower Landscaping reached my home at Ellendale Heights, which is more than what can be said for most other lawn service providers I've tried contacting. Not only did the staff come by when they said they would, but the team also helped with cleaning off my yard before they started to mow everything. I've dealt with so many people who don't bother cleaning things up beforehand, so this is a big plus for me. Also, the team was amiable and let me know about all the work they were putting in and how the place would continue to look outstanding and refreshing.
Robert Rhinehart
Lawn Service in Bartlett TN
The work that Cross Cuts has been doing for my yard on New Brunswick Road has been constructive. The team assisted me in reviewing the drainage to my lawn and how well the place was handling water. I had been bearing with some issues lately surrounding how dull my yard looked, and I had a feeling it had something to do with my soil. Cross Cuts confirmed the problem at hand and talked with me about what I could do to help with getting my yard to look restored and clean once again. The team was very positive about what they could do and helped me note many of the things that can work for my place.
Not in Bartlett, TN?
Here are GreenPal's lawn service areas
Lawn Mowing Cost Calculator
Find out the average cost for Lawn Care Services In Bartlett TN
The intriguing part of life in Bartlett TN is that there are many yards in the city with each having a unique story. Every house in Bartlett is occupied by various people and families who all have many things to do at their properties. But not all people in Bartlett are going to understand how they can take care of their yards fully. You might see in Ivanhoe Cove that there are far too many trees for people to take care of on their own, for instance. Go a little further out to New Brunswick, and you will find many properties with worn surfaces due to the places not taking in water as well as they should.
Every yard is different, and the odds are your yard in Bartlett might be rough and challenging to care for. But you don't have to worry about your yard maintenance efforts when you use GreenPal to find someone of value.
Are you looking for someone to help you take care of all the trees you have in the Elmore Park area? You can find details on great yard maintenance teams in Bartlett Tennessee who can review your trees and figure out what should work when trimming them.
Maybe you have a commercial property in the Four Way area, and you need someone who will assist you with getting your yard to look beautiful. The GreenPal app will let you know about all the teams in the area who can help you.
The details you can come across when using GreenPal will assist you in noting what may work where you are. You'll find plenty of talented landscape maintenance groups that are supported by the Bartlett Area Chamber of Commerce among other professional entities.
You can find information on these yard maintenance teams by looking through the GreenPal app and finding details on what each entity has to offer. You can get details through extensive descriptions as well as through reviews that were left by many people who have hired these service providers.
The thorough information that GreenPal offers will help all people in Bartlett with finding the lawn care experts that they need. The most important point about these lawn services is that each option works with all your specific care needs in mind. The odds are you have very specific points that need to be handled for your yard, whether they entail primary grass cutting efforts or more extensive landscape or hardscape maintenance work, including power washing. You'll find plenty of talented teams who offer many things of value to you through GreenPal.
You can use the GreenPal app to help you with finding the right teams in the Bartlett TN are who can assist you with giving your yard the style it deserves. Download GreenPal today to get started on finding the right lawn care providers for your home in Bartlett TN. It has never been easier for you to find yard care professionals than it is now thanks to what GreenPal has to offer.
About Bartlett Tennessee
Bartlett is a city in Tennessee, United States.
Bartlett Tennessee is a northeastern suburb of Memphis. The city is thirteen miles from Memphis and is accessible off of Summer Boulevard or US Route 79 as well as off of I-40.
There are various historic sites in Bartlett TN, including the Davies Manor Plantation. The large property features the county's oldest log home. The Nicholas Gotten and John H. McFadden Houses are also noteworthy historic sites that are fully protected.
The Bartlett Recreation Center is a large facility that is open to residents of the city. The center features a swimming pool, basketball and racquetball courts, and a running track.
A few large golf courses can be found on the southern end of the Isaac Hayes Memorial Highway directly outside of Bartlett. These include the Stonebridge and Colonial courses. The Quail Ridge Golf Course is also on the northwestern part of the city.
Garner Lake can be found to the east of the city. The lake is one of the largest bodies of water in the local region.
The Performing Arts and Conference Center hosts many events in the area. The center features a theater and is open for many business activities.
The city has grown to a population of about 60,000. The city's growth is predominantly from people moving from urban to suburban parts of Memphis.
The Bartlett City Schools organization operates the public schools in the city. The organization split off from the Shelby County Schools system in 2014. There are eleven schools in the town that are public, while there are also a few private schools like the St. Ann Elementary School.
Many of the commercial activities in the city are situated on US Highway 64. The Wolfchase Galleria is near the southern end of the city. The shopping mall is surrounded by a few other commercial sites like the Market of Wolfcreek.
Bartlett TN was formed in 1829 and was incorporated in Shelby County in 1866. The city operated as a farming site at the start and was an old railroad town before the suburban growth of the mid-twentieth century. The city is named for military Major Gabriel Bartlett.
Tired of unreliable lawn services?
So are we... See how it works
Recent lawns mowed in Bartlett, TN
by GreenPal's community of lawn care pros
Save Time, Save Money,
Book a great local lawn service now with GreenPal.