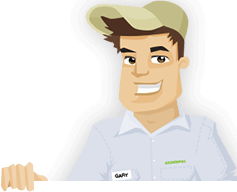 Needing your Lawn Cut?
Get Competitive pricing without the hassle
Book lawn mowing by a pro in Arlington
Order lawn mowing now without calling around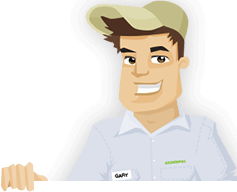 Needing your Lawn Cut?
Get Competitive pricing without the hassle
Book lawn mowing by a pro in Arlington
Order lawn mowing now without calling around
Local lawn mowing services in Arlington Tennessee
compete for your lawn

Here are Best Lawn Care Services in Arlington, TN as of Oct, 2019
Here are a few 5 Star Ratings from GreenPal users
Jeffrey Swanson
Lawn Mow in Arlington TN
My yard in Windsor Place has experienced problems with dehydration in the past. Even when I water the place, it still struggles to look its best. But the team at Smithson's came recently to help me with analyzing how well the lawn is draining. The people at Smithson's were beneficial with ensuring I can water my yard without worrying about the place not draining well. The team did well with aerating the yard and removing old clogs and backed up surfaces around my property. They were accommodating and ensured my place could look more beautiful and green as well.
Francis Heath
Yard Mowing in Arlington TN
I reached Visons Lawn Care to help me with a few yard care tasks at my home in the Carters Cove area. I had some issues with my bushes, as they were growing out of control and kept on leaving lots of unwanted leaves around the place. Visons helped me with cleaning up the leaves from my yard and with trimming the bushes. The site looks more under control with all the bushes looking even once again. The team also did well with getting rid of the weeds around my landscape, so now my place looks refreshed and attractive with nothing unusual getting in the way.
David Hall
Lawn Care Service in Arlington TN
The people at A1 Lawn Service are friendly and care about how well my yard looks. I have been frustrated with many yard maintenance teams over the years, as none of them have been able to care for my yard in Snyder Grove all that well. But the people at A1 did get with helping to mow my grass while also cleaning up the leaves and branches around my place. The team was much more careful around my site than others, as my yard looks green and fresh. They do great with cleaning up after each task too, which is more than what can be said for so many others I've hired.
Jessica Skalski
Lawn Cut in Arlington TN
I love how the people at Victor's have helped me with mowing my yard and giving my place the look it needs. My yard in the Brooks Manor area is pretty large and often deals with litter from all those trees in the back area. But the people at Victor's are always careful, as they will clean out the leaves and then start mowing. They also do great with watering the surface and keeping the area looking fresh. They are very positive in everything they do for keeping my yard looking its best and feeling a little more comfortable than what I'm used to seeing.
Not in Arlington, TN?
Here are GreenPal's lawn service areas
Lawn Mowing Cost Calculator
Find out the average cost for Lawn Care Services In Arlington TN
Arlington Tennessee has been growing quite well in recent time. We're already seeing many neighborhoods popping up around the area, not to mention many new places expanding in size. Sites like Cambridge Manor and Windsor Place are continuing to grow and thrive. Many older neighborhoods like Village of Arlington are continuing to be intriguing to many looking for new properties.
But as these new places grow, it becomes difficult for many to figure out what they can do for their lawn maintenance needs. The good news is that it is not hard for people in Arlington TN to find lawn mowing providers and other lawn care teams that they can trust. The GreenPal app is here to help people with finding useful yard maintenance solutions that can work for their yards.
The GreenPal app makes it easy for people to find yard maintenance teams in Arlington Trace or Brooks Manor or any other neighborhood that you might in. You can list information on your address to get direct details on who is available for services where you are.
You can get details on each yard maintenance team through the app. You will learn about their services and how they provide support to people around Arlington TN. Each service provider offers full information on what it has to offer directly through the app, so you can be assured you'll learn everything you need to know about the teams you might be interested in hiring. The content you will see through the app is sensible and easy to use for many intentions.
You can also get full reviews from people who have reserved these services through GreenPal. These reviews will help you identify many points surrounding how well these teams work and what you can expect out of them.
The teams listed through GreenPal are all entities that are trustworthy and easy to support. These include groups that are sponsored by the Arlington Chamber of Commerce and other entities. You can be assured that you're not going to come across any questionable entities that haven't been around for a while.
You can also take care of the payment process through GreenPal. It only takes a few moments for you to pay for or switch providers through the app as necessary. Best of all, you can get a full appraisal for services through GreenPal. You can get an approximation for what you would spend on services based on your location, the size of your yard, and how often you need services among other points of note.
Download the GreenPal app to learn more about who can help you with your yard care needs in Arlington TN. You will appreciate what GreenPal has to offer whether you're at an older property in Snyder Grove or a newer place that was just built recently. Besides, you should only entrust the best teams in the area for your lawn mowing needs among other services that might be critical for your yard care needs.
About Arlington Tennessee
Arlington is a city in Tennessee, United States.
Arlington Tennessee is a city located around the western end of Shelby County. The city is about 30 miles east of Memphis and links to the city from the Isaac Hayes Memorial Highway or I-40. The suburb is one of the smallest in the Memphis area, although the city has experienced an immense amount of growth in recent time with various new neighborhoods coming about in recent time.
The Shelby County Schools and Arlington Community Schools systems both serve the city of Arlington. Among the schools in the city include the Arlington and Bolton High Schools as well as Arlington Middle School.
The Arlington Sports Complex can be found on the western end of the city. The complex is home to a couple of baseball and softball fields of varying sizes.
Much of the commercial activity in the city is on the northern end of the city on US Route 79. The central part of the city is also home to the major local government and community buildings that serve Arlington. The places include the Rachel HK Burrow Museum and the Harrell Log Cabin. An old post office building is also in the area.
Arlington TN was formed in the 1830s and was named for the Arlington National Cemetery in Washington DC. It was named by resident and military captain Henry Pittman. A yellow fever outbreak in 1878 caused the area to be quarantined, thus limiting its growth for generations.
Arlington is a northwestern suburb of Memphis that is directly north of Fisherville and west of Lakeland. The city has a population of about 11,500. The population increased by three times its value during the 2000s.
The Loosahatchie River is on the northern end of the city. The river makes up the city's northern border. US Highway 64 makes up the southern border and moves west towards Cordova and Bartlett. The Winfield Dunn Parkway or I-269 goes through the middle part of the city. The highway moves into Mississippi and eventually reaches I-55, thus moving to Jackson and New Orleans to the south.
Tired of unreliable lawn services?
So are we... See how it works
Recent lawns mowed in Arlington, TN
by GreenPal's community of lawn care pros
Save Time, Save Money,
Book a great local lawn service now with GreenPal.